Nate Bargatze's Hello World Breaks Record As Amazon's Biggest Comedy Special Debut
In fact, Nate Bargatze: Hello World, which debuted on January 31, now holds the record as Amazon's most-streamed original comedy special in its first 28 days of viewership. During that window, the special drew 2.9M total viewers, according to Nielsen streaming data.
That's nearly half a million viewers above Jim Gaffigan's 2019 special Quality Time, which now sits in second place with an audience of 2.5M in its first 28 days. Hello World also ranked as the top comedy special across all streaming platforms for the month of February with about 2.6M viewers.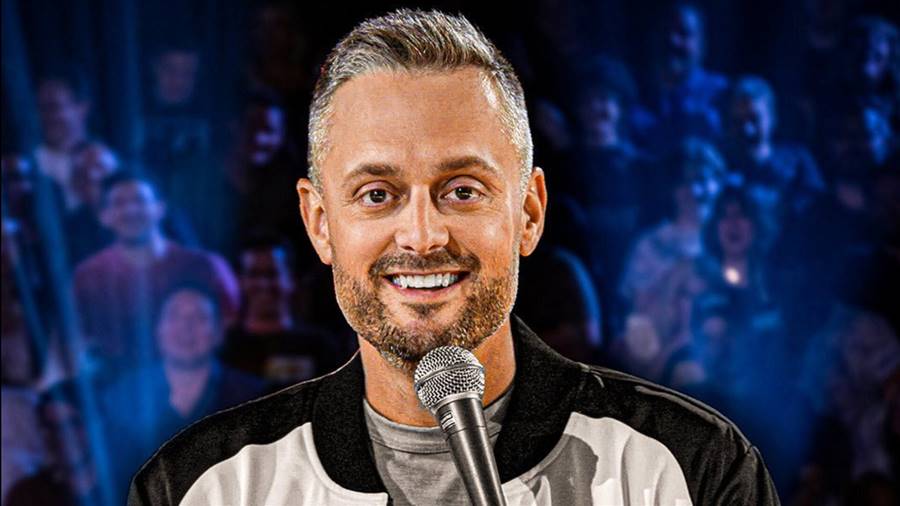 Bargatze's other two specials, which are both Netflix originals, also saw a boost in viewership, ranking in the Top 15 most-streamed comedy specials for the month.
Hello World, recorded on a 360° stage at the Celebrity Theater in Phoenix, AZ, explores topics including growing up in the '80s and '90s, the hardest part of marriage, and saying dumb things.
Bargatze's half-hour Netflix special, The Standups, premiered in 2017, and his first solo one-hour Netflix special, The Tennessee Kid, premiered globally to rave reviews in 2019. In 2021, he released his second Netflix special, The Greatest Average American, which received a Grammy nomination for Best Comedy Album. In 2020, the comedian released his weekly podcast, Nateland.
Nate Bargatze: Hello World is produced by Amazon Studios, Nateland Productions, and Irwin Entertainment. Bargatze serves as Executive Producer along with Alex Murray and Tim Sarkes. John Irwin, CEO of Irwin Entertainment is also an Executive Producer.  
Bargatze is also currently in the middle of his Be Funny Tour. On April 15, he broke the attendance record at Bridgestone Arena in his hometown of Nashville Tennessee, with 19,365 people. The previous record was 19,292 set by Morgan Wallen for his show on March 3.