Blake Shelton Coins Hilarious New Farming Term While Planting Corn On His Oklahoma Ranch
Blake Shelton coined a hilarious new farming term while working on his farm. 
While enjoying a day off in Oklahoma, the country superstar took a ride on his Kubota tractor where he revealed a new word, combining his love of planting corn with the brand of his tractor. 
Shelton Coined A New Farming Term: "Cornota"
"Instead saying something stupid like "I'm going to plant corn with my Kubota." I have created the word "cornota". "Honey I'll be back later! I'm going to cornota.." Holy shit it's brilliant!!!  #kubotacountry," he captioned a social media post.
The post include a 12-second video featuring Shelton on his tractor. "It is the great day of Corn," he says as he stares into the camera. 
He went on to quote lyrics from his song, "Corn."
"Corn in the truck, corn in the field," he sings. 
Later, he shared a photo of his tractor and wrote, "How was your day? Oh just fine! Just been out doing a little cornotaing.."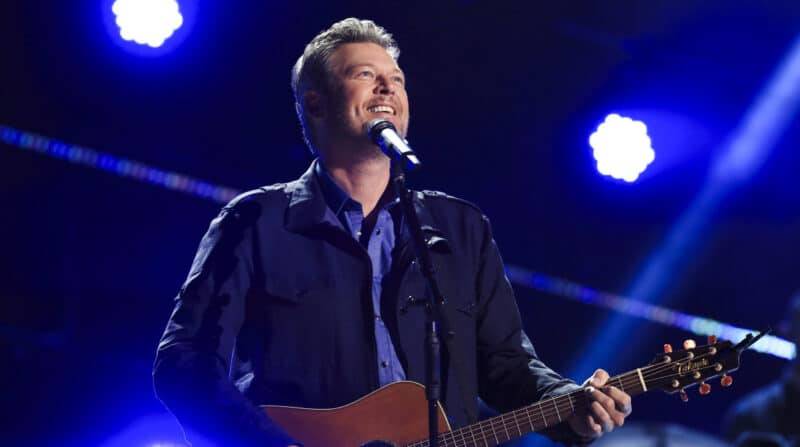 "It's Corn Time Y'all"
Shelton has been quite busy working on his Oklahoma ranch in recent weeks. On April 6, he shared another video from his tractor. 
"It's corn time y'all!!!!!! #kubotacountry," the 46-year-old singer/songwriter captioned the clip on Twitter. 
In the video, the "No Body" singer is seen showcasing his excitement for the rising temperatures in Oklahoma as it means he is able to begin seeding for his upcoming summer corn harvest.
"It's early April, there is absolutely no frost in the forecast. That means it's corn time, baby. Woo! We're farmin'."
Dozens of fans took to the comment to showcase their appreciation for Shelton's fun video clips from the farm.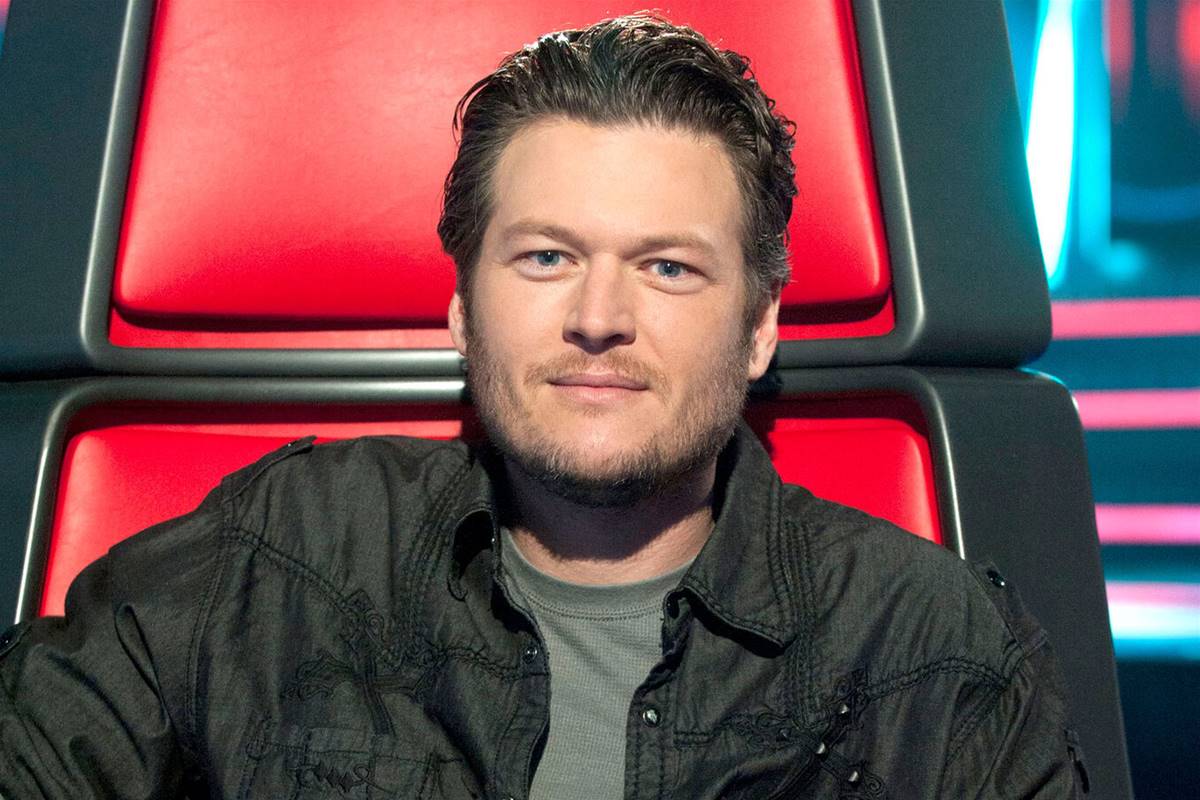 "Loving your farming vlogs, Blake! 😆🌽," said one user. 
"Love these personal fun videos from you. Pls keep 'em coming. Corn updates," wrote another.
Earlier this year, Blake Shelton braved the freezing temps to mow his property to get it ready for seeding season. 
Sporting camo clothes, a scarf, and a beanie, Shelton documented the winter mowing experience on Instagram and proved he wasn't letting a cold snap get in his way.
"Hey, I'm mowing in the snow because I can! Woo-hoo," Shelton says in the clip while riding on the giant red tractor. 
This isn't the first time the "No Body" singer shared videos from his Kubota tractor. In August of 2022, he made headlines when he sang Jason Aldean's 2001 hit, "Amarillo Sky" while plowing his land.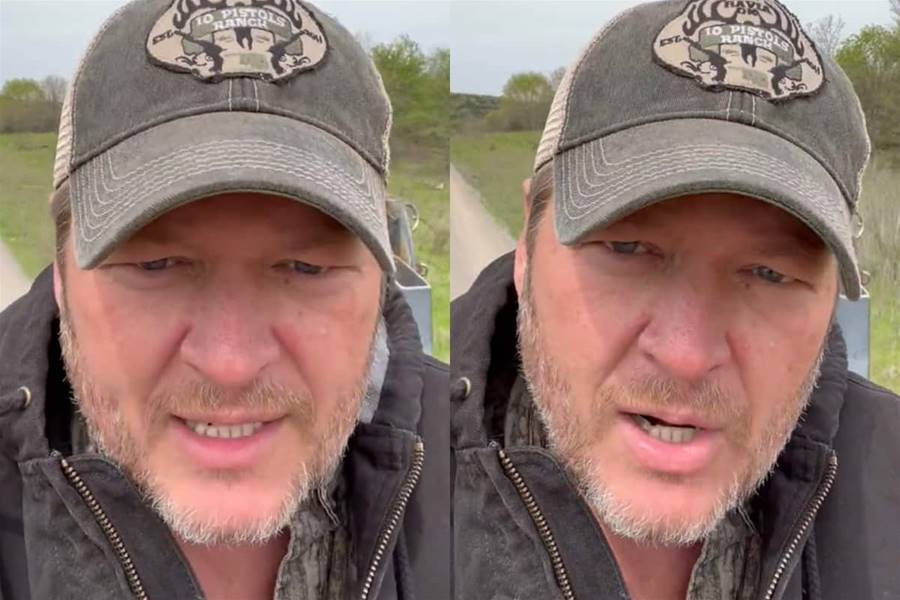 Blake Shelton Even Has A Song Called "Corn"
Shelton proved he is an avid fan of corn when he released a song called "Corn" on his latest album, Body Language. The song was co-written by Rodney Clawson, Chris Tompkins, Matt Dragstrem and Craig Wiseman.
"Corn in the truck, corn in the field / Corn in the bottom of a moonshine still / Corn in a kettle, corn in a skillet / Corn in a jug, hot damn you can feel it / Corn for the chicken, corn for the deer / Corn for as far as you can see around here / From the Ohio River to the northern Platte / Every highway, byway, hey, look at all that corn / All that corn," Shelton sings on the tune's chorus.