Comedian Nate Bargatze talks Vanderbilt fandom with Jimmy Fallon on Tonight Show!
Nashville-based stand-up comedian Nate Bargatze is a big Vanderbilt Commodores fan, and he made sure The Tonight Show audience knew it.
On Thursday night's airing of The Tonight Show Starring Jimmy Fallon, Bargatze told a story about attending Vanderbilt's bowl game at Nissan Stadium. Presumably, it was the 2008 Music City Bowl, the Commodores' first bowl appearance in 26 years, since he started with, "They went to their first bowl game in forever."
Or perhaps it was Vanderbilt's 2012 Music City Bowl appearance, also at Nissan Stadium.
Either way, allow Bargatze a little hyperbole. He truly is a big Vanderbilt fan. The first meaningful line of his bio on his official website, Bargatze writes, "Here's a little bit about me. I love the Vanderbilt Commodores."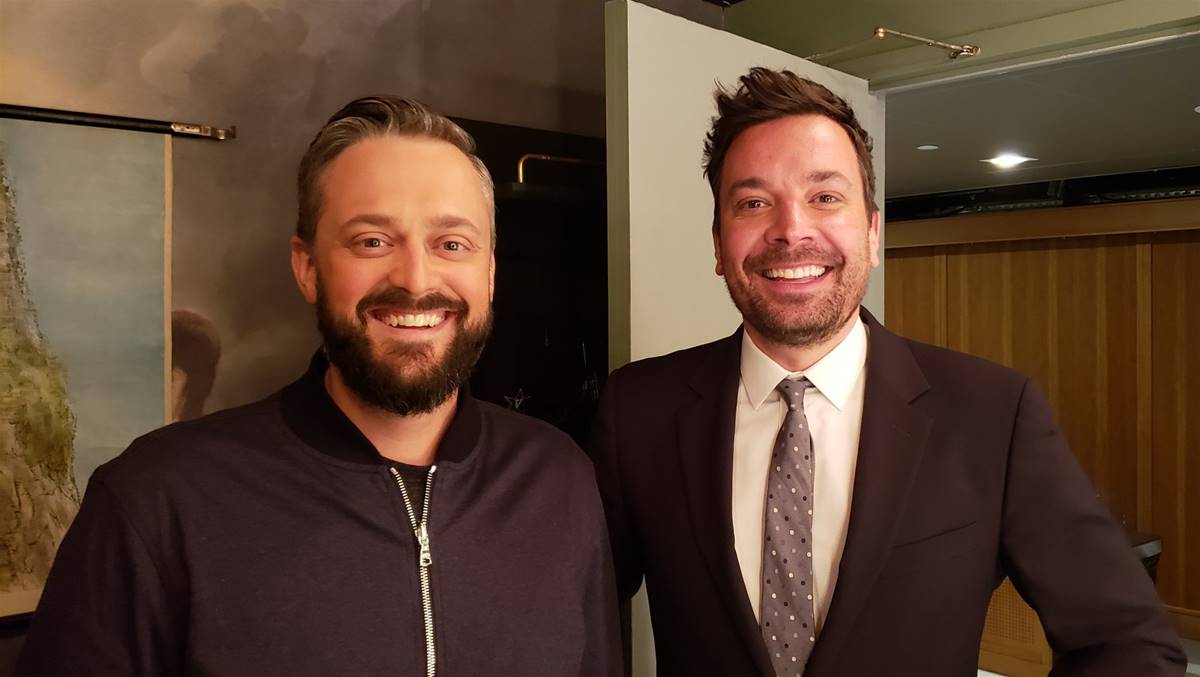 Bargatze is a stand-up comedian with several appearances on the TV network late night shows, and he most recently starred on the Netflix hit "The Standups."
After his stand-up set Thursday night, Bargatze told Fallon: "I am a huge Vanderbilt fan. I did not go there. They asked me to say that. I could never get into Vanderbilt, or just any college that accepts people."
Bargatze then described to Fallon how he was so eager to attend Vanderbilt's bowl game that he arrived at the stadium before the gate officially opened, and a ticketing attendant inadvertently admitted him too early.
"It was a legit three hours before the game starts," Bargatze said. "I was like, 'I don't even think they're open.' She was like, 'I guess you're about to find out.'
"I walked in, sat in my seat, just me (among) 60,000 empty seats. The players were in jeans."