Blake Shelton Said Gwen Stefani 'Saved' Him after His Divorce ! She 'Went White' after Hearing He Left His Ex
Blake Shelton and Gwen Stefani finally got married after dating for six years. "The Voice" judges met at a time when they were both processing and healing from difficult losses, but that only made them stronger.
It was all love at first sight when Blake Shelton and his former wife Miranda Lambert performed the duet of "You're the Reason God Made Oklahoma" in 2003.
Both country superstars were in serious relationships at the time. However, soon after, Shelton divorced his then-wife Kaynette Williams, and Lambert broke off her engagement to Jeff Allan McManus, and they started dating in 2005.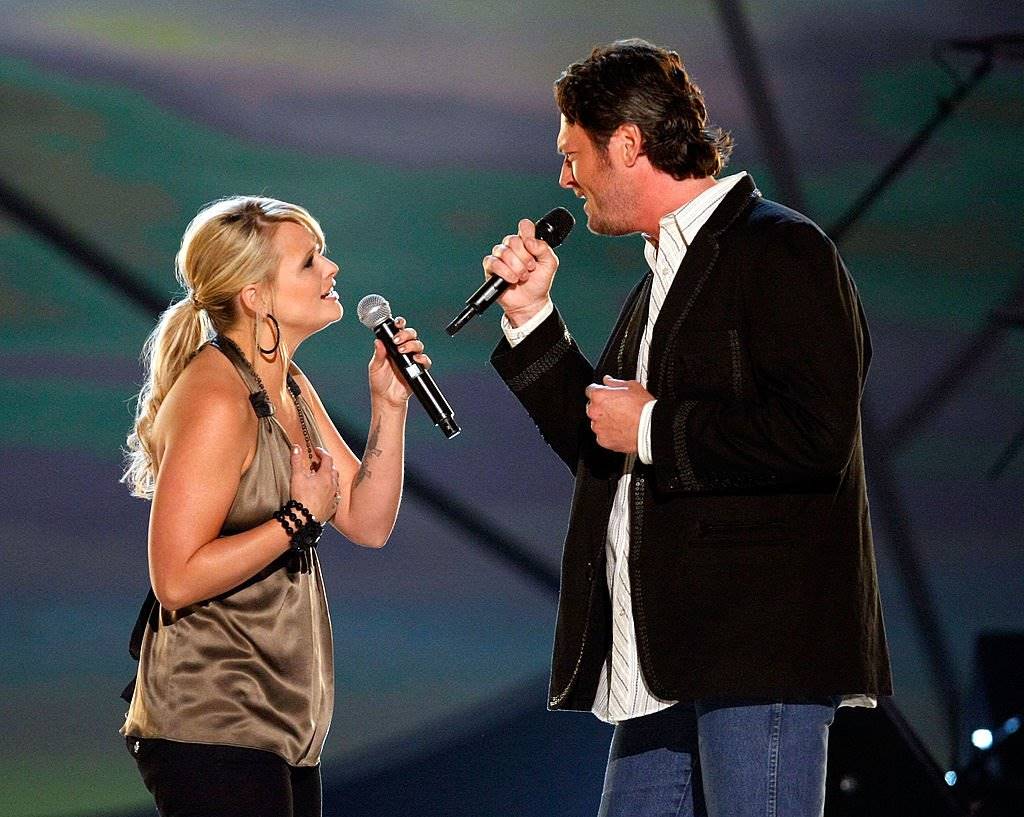 Miranda Lambert and Blake Shelton performing at the CMA awards in Las Vegas 2009. |Source: Getty Images
Shelton and Lambert were the hottest country couple; for almost a decade, they openly expressed their deep connection, so when their divorce was rumored, it shocked many.
Just a few months before the split, the country duo had  how they make their relationship work despite their busy schedules with E-News.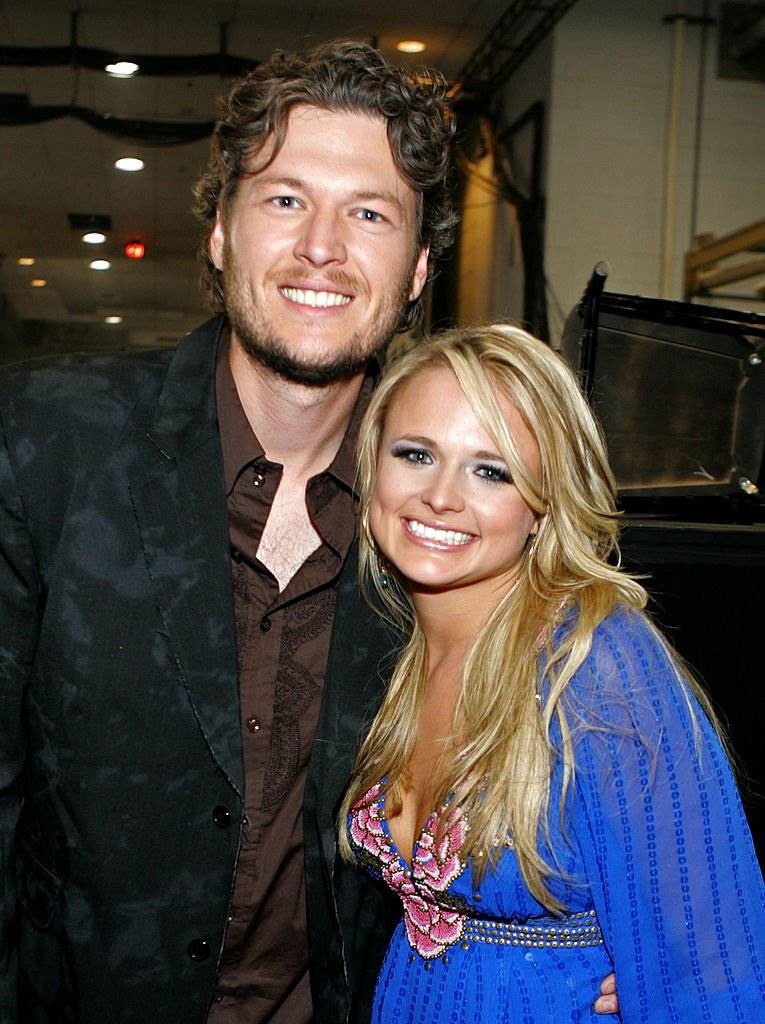 The separation between the country singers seemed peaceful at first. In a combined statement, the couple confirmed their split. Shelton and Lambert .
"This is not the future we envisioned, and it is with heavy hearts that we move forward separately."
BLAKE AND MIRANDA'S AMICABLE DIVORCE TURNED MESSY
Lambert and Shelton presented their divorce as amicable; however, weeks after the announcement, TMZ  that Shelton filed for divorce because he believed Lambert was cheating.
The split started to become messier because Lambert  that Shelton was the unfaithful one during their four years of marriage.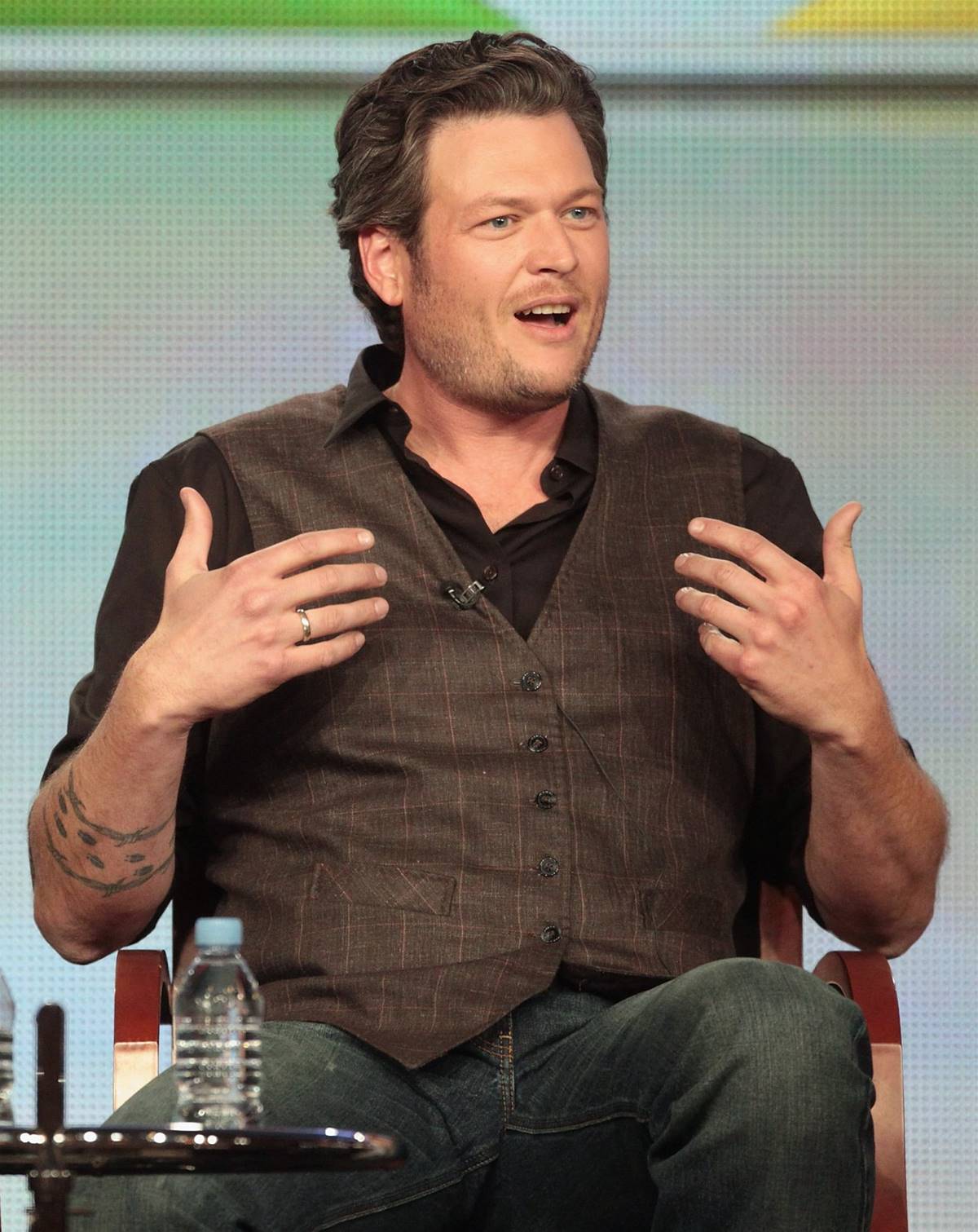 The back and forth between the two country singers became so ugly that Shelton  his ex-wife to remove her exotic animals from the ranch they shared in Oklahoma.
In 2019 the Nashville singer got secretly  to police officer Bredon McLoughlin, but Us Magazine  that the Voice Judge did not know anything about his ex-wife union. Shelton and Lambert have not been in contact since their divorce was finalized.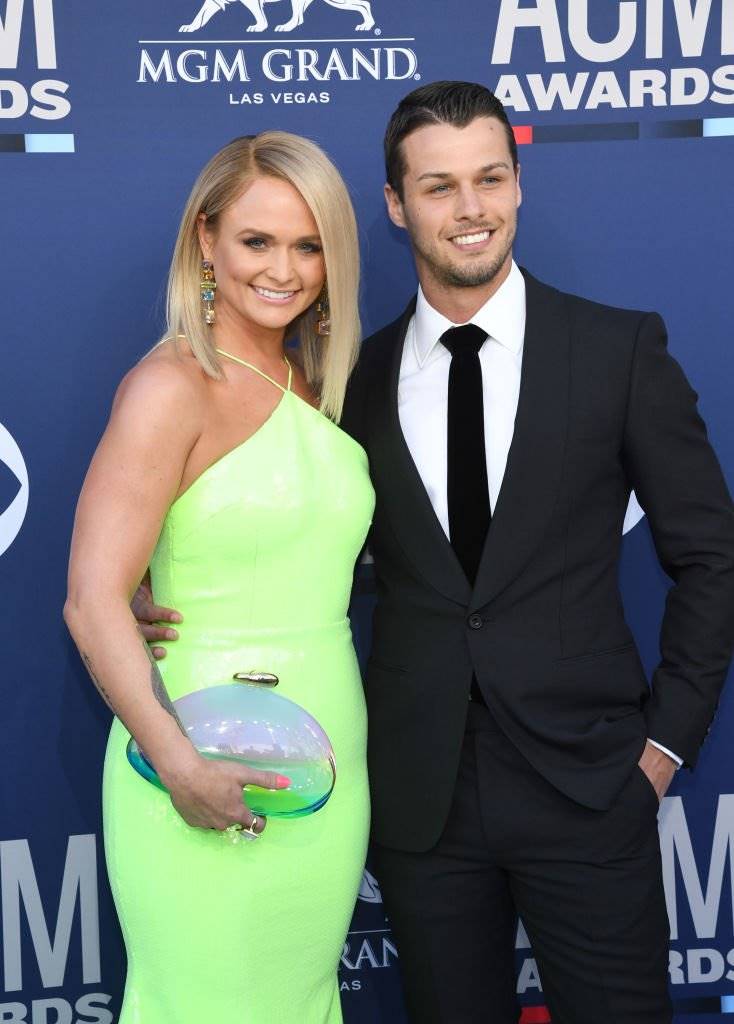 BLAKE BECAME THE BEST FRIEND & SUPPORTER OF 'THE VOICE' COLLEAGUE GWEN
When Shelton started filming the ninth season of "The Voice," his divorce had not been public; however, he knew it would be final by the time the blind auditions aired.
The more the country star and R&B singer shared their healing process, the more they started caring for each other.
So, the country sensation confided in his colleagues about his separation, one of the people he was vulnerable with on set was Gwen Stefani.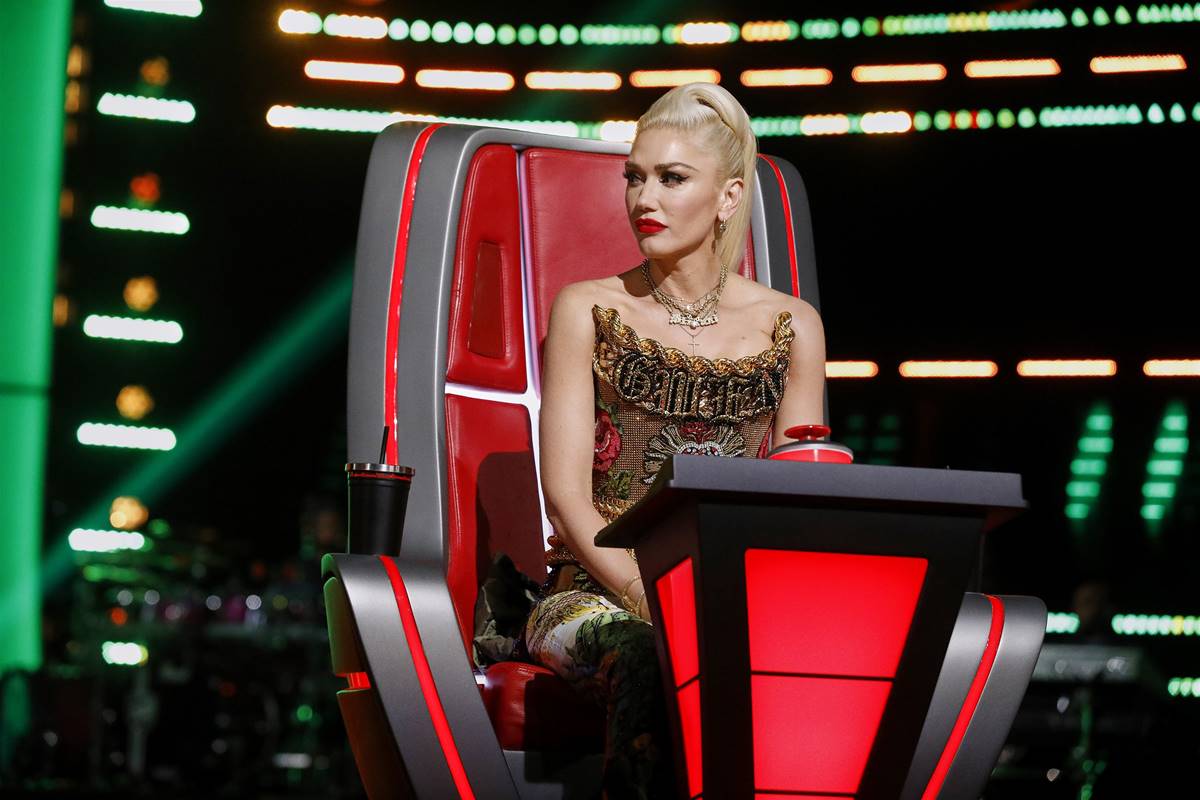 Stefani had joined "The Voice" cast in season seven; even though the singers had been working together for two years, they had not spoken or gotten to know each other.
However, Shelton was surprised when Stefani met his news with empathy, and tears filled in her eyes. Little did he know that Stefani was also secretly going through a divorce with her husband of 20 years.
Stefani also opened up about her relationship with Shelton on the Howard Stern Show. She  the podcast host that her separation from her ex-husband was torture. "I was in a hell of my life." Said the singer.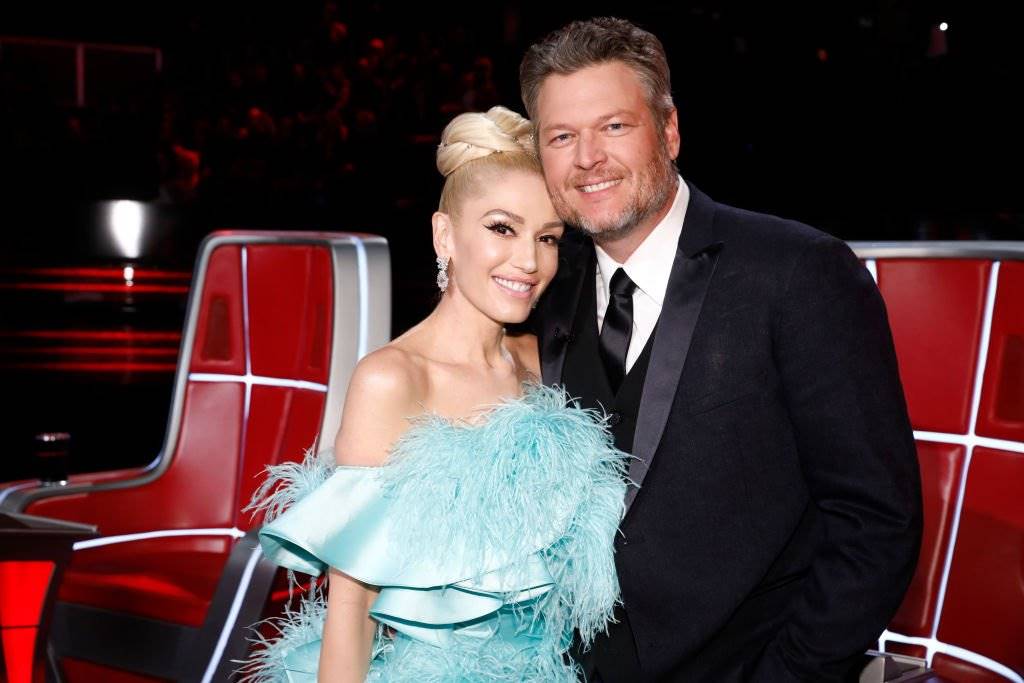 Stefani  the moment Shelton announced his divorce to "The Voice" crew. The singer and songwriter  she just "went white" when he revealed his split.
Although no one on the set knew that Stefani was also experiencing something similar, she , "I was in shock because I felt like he was exposing me."
Nonetheless, Stefani's disbelief at Shelton's news inspired her to go up to him and open up about her situation. The two singers connected on the difficult life-altering losses they were experiencing, which eventually formed a friendship.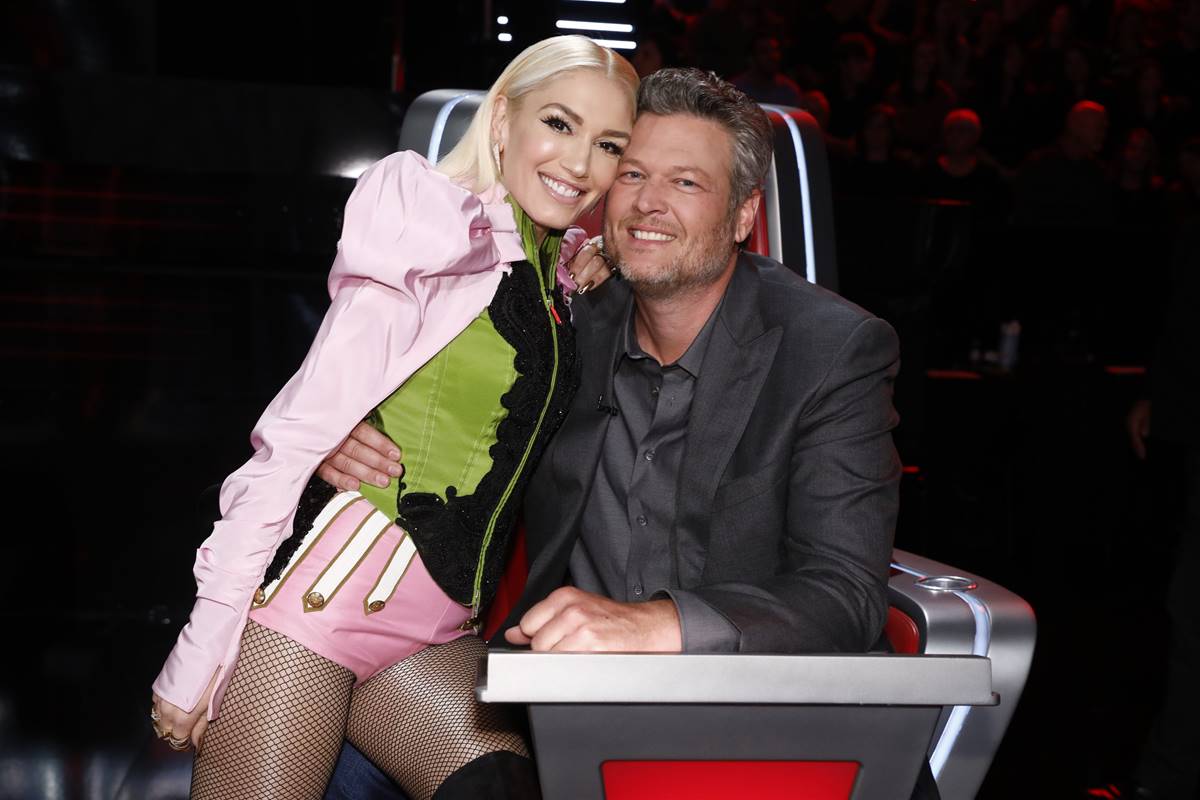 In the Howard Stern Podcast, Stefani  she had no intention of building a romantic relationship with Shelton. Still, one check-up email a week added up to three times a week, and eventually, the pair started speaking every day.
The more the country star and R&B singer shared their healing process, the more they started caring for each other. Before they even knew it they had developed feelings for each that could not be ignored.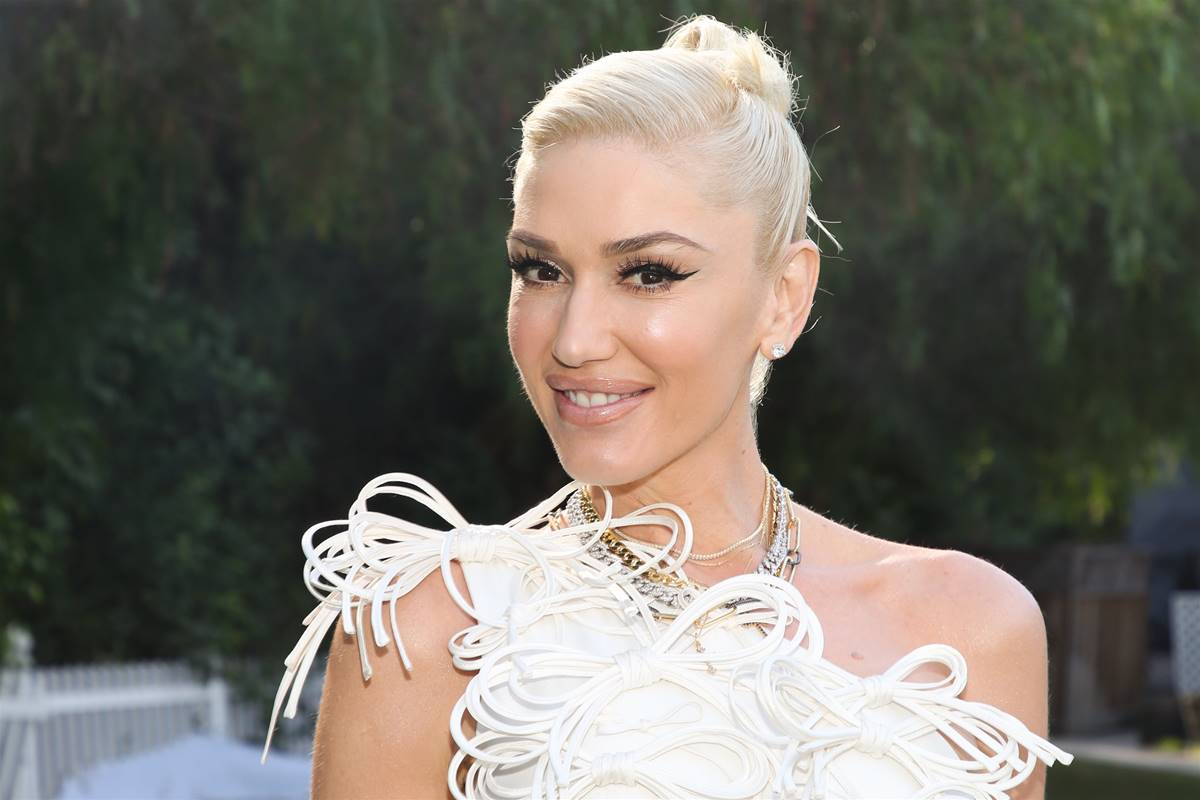 Even though Shelton might have forced Stefani to open up about her divorce, he  that sharing the experience with her saved his life. Shelton :
"Gwen saved my life. Who else could understand going through a high-profile divorce from another musician? You can't even imagine the similarities in our divorces."