Blake Shelton says Kelly Clarkson 'actually got me fired' from 'The Voice,' Jokes she runs NBC
Ahead of his own swan song season as a coach on "The Voice," is delving into the nitty-gritty of why he's leaving the show, calling out fellow coach Kelly Clarkson for getting him fired.
"Kelly finally got me fired. I wanted to announce that here on the show, that Kelly Clarkson actually got me fired," Shelton joked with Jimmy Kimmel on his late-night program.
"NBC stands for 'Nothing But Clarkson,' I've found, because she's on every late night show, she's got the daytime show, she's gonna have one of these soon," Shelton lamented.
A four-time winner of the competition show, Clarkson hosts her own day-time talk show "The Kelly Clarkson Show," also on NBC.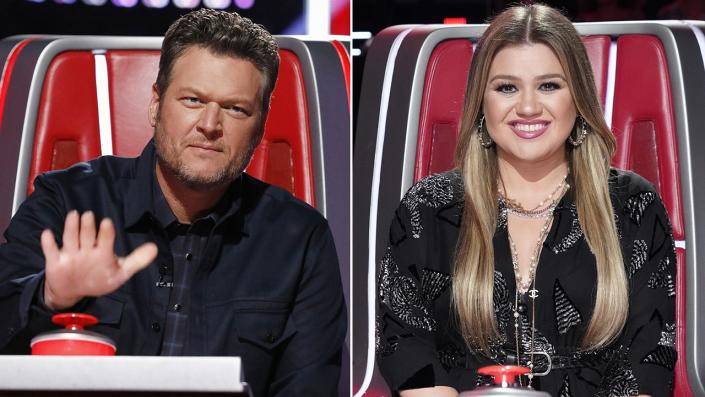 "She'll probably have this one," Kimmel joked back with Shelton.
"Probably so," Shelton agreed.
He also took a shot at Clarkson in a separate part of the interview, saying the talented singer "didn't make it in country music."
"You're not crap in country music unless you have your own bulldozer," he admitted to Kimmel, sharing that someone like Willie Nelson certainly owns a bulldozer.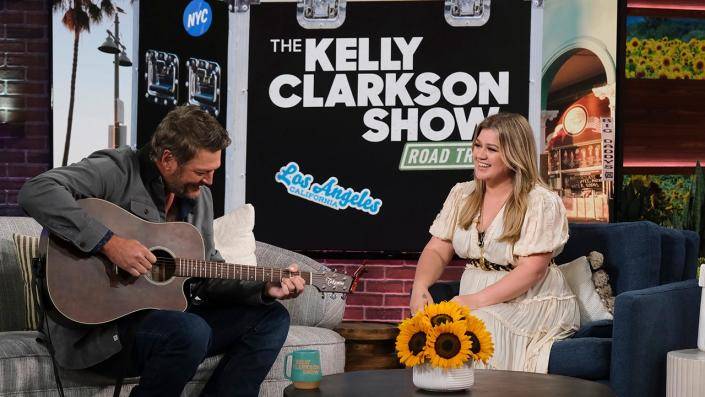 "You really haven't made it. You're not over the hump," the 46-year-old singer explained, "So I bought a bulldozer," he added of a big purchase he made when he saw success in the .
When asked if Clarkson has a bulldozer, that's when he chirped back, "She didn't make it in country music. She's a pop-star," claiming she drives a "nice electric vehicle."
While he initially announced his departure from "The Voice" in October, Shelton expanded on his on Monday while speaking with "Today" host Carson Daly, who also is on "The Voice."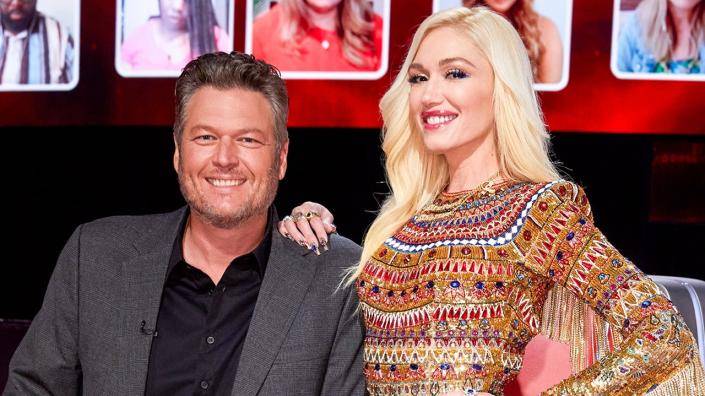 "I think I was close to calling it a day right when COVID hit. And then because of COVID, I didn't want to walk away from the show, and leave everybody in a bind. I mean this show changed my life," he admitted. "I'll stay here until the world kind of gets back to normal."
Daly asked Shelton what it would take for the nine-time champion to stay, to which Shelton quipped, "I'd like Kelly to not be on the show anymore."
The two musicians have a bantering rapport with one another, often rousing one another while on set.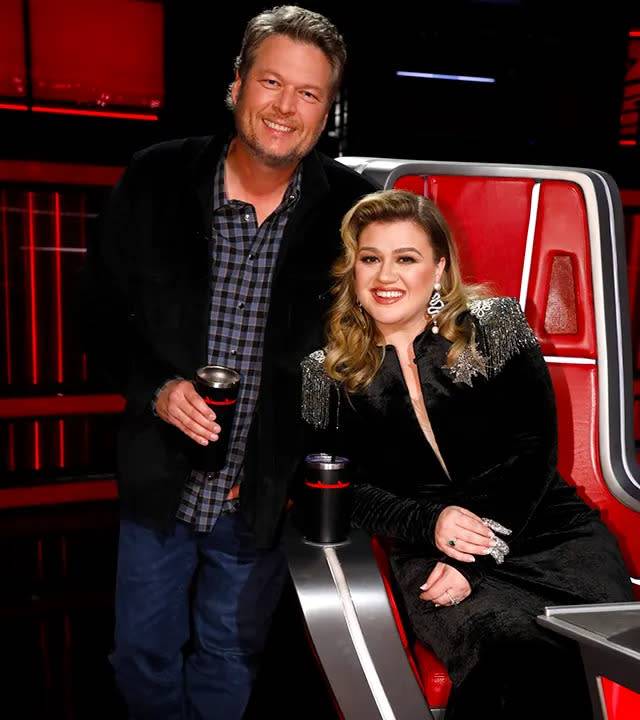 In addition to Shelton and Clarkson, the upcoming 23rd season of "The Voice" will feature Chance the Rapper and Niall Horan as coaches. The season premieres March 6.