These 25 Things You Might Not Have Known About The Late Betty White!
On December 31, 2021, beloved actress, comedian and TV icon Betty White died at the age of 99. Today marks what would've been her 100th birthday.
White is most known for her iconic TV roles through the years: From 1973 to 1977, she played Sue Ann Nivens on The Mary Tyler Moore Show; from 1983 through 1985, she played Ellen Harper Jackson on Mama's Family; from 1985 to 1992, she played Rose Nylund on The Golden Girls; and in 2010, she joined the cast of Hot in Cleveland.
"I have no regrets at all. None. I consider myself to be the luckiest old broad on two feet," White told Guinness World Records in 2014 after earning the record for longest TV career for a female entertainer.
Even though White couldn't attend her 100th birthday party, the world is still celebrating in her honour. Here's a look back at 25 things that you probably didn't know about the one and only, Betty White.
1. Betty White was born in Oak Park, Illinois, on January 17, 1922, but she grew up in Southern California. (White's birthplace has established January 17, 2022, as "Betty White Day" in the state)
2. Her first name is actually Betty, not Elizabeth. Her parents chose to name her Betty out of fear that she would be called a derivative of Elizabeth, such as Liz, Beth or Lizzie.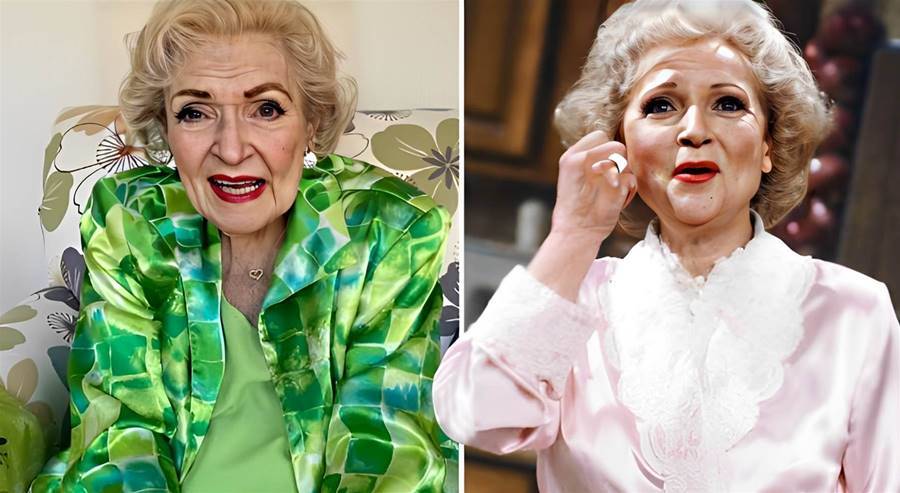 3. She attended Beverly Hills High School and Horace Mann School Beverly Hills and initially wanted to become a forest ranger…However, women weren't allowed to become rangers during this time. She eventually developed an interest in writing and after she wrote and played the lead in a graduation play at Horace Mann School, her fate was sealed.
4. Immediately after High School, she made the rounds at Hollywood movie studios looking for work, but she was always turned down because she was deemed "unphotogenic." So, she began working in radio.
5. She was married 3 different times. In 1945, White married Dick Barker, a pilot in the U.S. Army Air Corps, but they divorced shortly after. In 1947, she married Hollywood agent Lane Allen, but they divorced in 1949. In 1963, White married television host Allen Ludden, whom she had met on his game show Password as a celebrity guest in 1961. They were together until he died in 1981 from stomach cancer.
6. White had no biological children of her own. Ludden, did have 3 children, who stayed part of White's life after Ludden passed away.
7. She has a star on the Hollywood Walk of Fame, which can be found beside the star for her late husband, Ludden.
8. White's first work in Hollywood was appearing in a Parkay margarine commercial.
9. Her more official television debut happened in 1949 with Al Jarvis on his daily live television variety show, Hollywood on Television. (She later became the host of Hollywood on Television after Al Jarvis left the show)
10. White's first nationally syndicated TV sitcom was a show called Life with Elizabeth, which ran from 1952 to 1955. She received her first Emmy nod for the role, although she wouldn't win an Emmy until later in her career. White also co-produced and owned Life with Elizabeth, which was unheard of at the time.
11. White never had acting lessons saying that they were never her thing. "I just want to bring as much natural as I can," said White. "I'm not saying that people who take acting lessons are false. They're much better than I am, but it doesn't work for me."