How Tiger Woods inspired the name of this comedian's comedy special!
Tiger Woods' cultural impact stretches far beyond the golf world. In fact, his influence has reached all the way to the world of stand-up comedy.
Nate Bargatze, a Grammy-nominated comedian, recently released a new comedy special on Amazon Prime — and the name is a nod to Woods himself.
"With this one, I was looking for something to be a nice greeting — a welcoming greeting," Bargatze said on this week's episode of GOLF's Subpar. "So I thought of [Hello World]. And I know Tiger said that, and so it was kind of a perfect world … It can be a nod to him."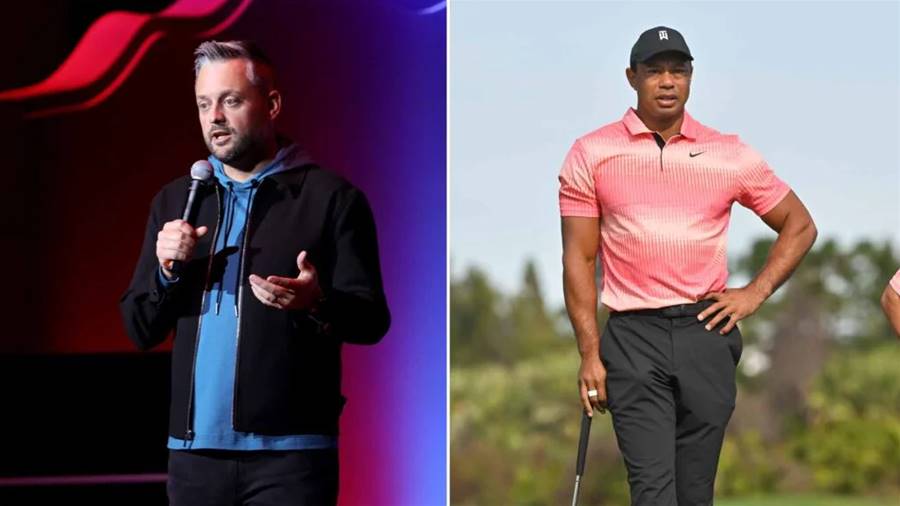 The Hello World name is, of course, paying homage to Woods' famous opening line at his press conference after turning pro. And with Bargatze being an avid golfer, he felt it was the perfect name for his newest comedy special.
Shortly after Bargatze settled on the name, he got a chance to meet Woods. And during their brief interaction, he shared with the 15-time major champ that he'd drawn on his famous "Hello world" introduction for the name of his special.
"I got to tell him," Bargatze said. "And I told Amazon, 'We're calling it 'Hello World' because I just told [Tiger] that I named it after him … I walk up to him and I'm nervous and I'm like, 'I'm naming my special after you. It's a lot for him to take in."