Blake Shelton Jokes He Stole An Idea For 'Barmageddon' From Kelly Clarkson: "I'm Going To Do What Kelly Does But Do It Better"
Blake Shelton and  Kelly Clarkson have long had a friendly rivalry. It began during their time on NBC's The Voice, and even after her departure from the coaching chair, it continues as he plans a television future beyond his own departure from the popular singing competition show.
His latest project is a competition reality show called Barmageddon which takes place at his downtown Nashville bar on Lower Broadway. He's joined by his longtime friend and The Voice co-star Carson Daly. Some of the Music City's biggest celebrities make appearances on the show, as competitors take part in over-sized, ridiculous bar competitions. He's even brought along his wife, Gwen Stefani, to join in the fun.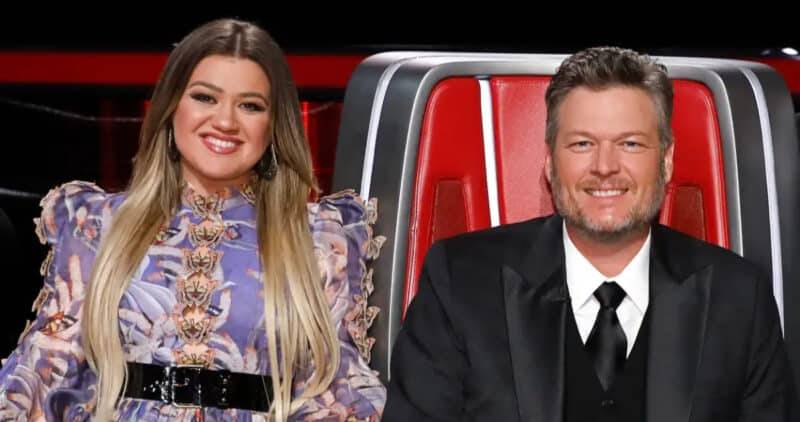 Blake Shelton, Kelly Clarkson; Photo Courtesy of Trae Patton/NBCIn an interview with Access Hollywood, Shelton jokes that he stole an idea from his longtime friend Kelly Clarkson, but that he did it better.
"I like to steal from people," he joked. "I watch Kelly Clarkson's talk show every day. I never miss it. She opens every one of her episodes with a song, and I thought, 'You know, I'm going to do that. I'm going to do what Kelly does, but do it better than Kelly.' So I decided that I'm going to do a classic, like, bar karaoke theme song every episode of Barmageddon."
He began by running the idea by his friend, Daly.
"He came to me and he pitched this idea and he goes, 'What do you think about me opening up with a cover? We'll call it a 'Blakeoke.' I say, 'Kelly has the Kellyoke. You can't call it 'Blakeoke.'"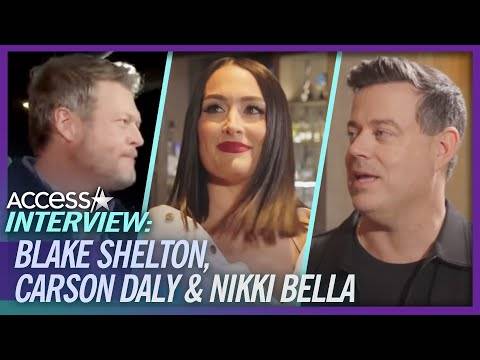 It seems that Blake Shelton was unaware of any kind of copyright infringement with his suggestion.
"See, I didn't know that because I have her show on mute," Shelton chimed in. "So I didn't even know what it was called. I could just tell she was singing."
While Shelton may have lifted the idea from his co-host, Daly assured that they like how each show begins.
"We do have fun songs that kick off the episode," Daly said. "They put people in the mood right away. They're the biggest bar singalong songs out there."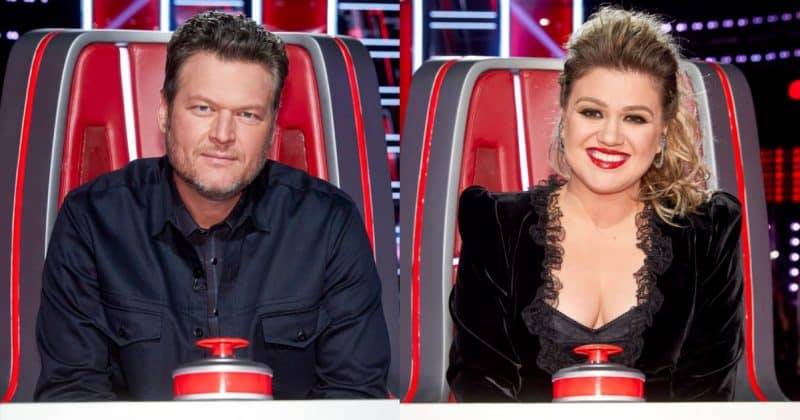 Blake Shelton and Kelly Clarkson; Photo Courtesy of NBCShelton and Daly's other co-host, Nikki Bella, then discussed what it was like to be onstage with a couple of massive stars during their own performance. She stood alongside Stefani and Sheryl Crow.
"To be a part of this and just to be with these two incredible guys, it's been amazing," Bella said. "But to see those women take the stage and to be there, I was, like inside, freaking out. I never thought I would get a front row seat to see those two women sing. And they were just so badass."
Barmageddon airs on Mondays at 11 p.m. ET on USA Network.
Meanwhile, as Blake Shelton plans his departure from The Voice next spring, he's plotting out his Back to the Honky Tonk Tour. The run of dates with Carly Pearce and Jackson Dean begins in Lincoln, Neb. at Pinnacle Bank Arena on February 16. The tour continues throughout February and March.
Check out all of the dates and get ticket information for each at his website.