Read More:
Blake Shelton's Lake House and Oklahoma Ranch
Miranda Lambert reminded Gwen Stefani not to forget the warning she gave for her marriage
Carrie Underwood gets many gifts on the road. And she's getting them while on her "Denim and Rhinestones Tour."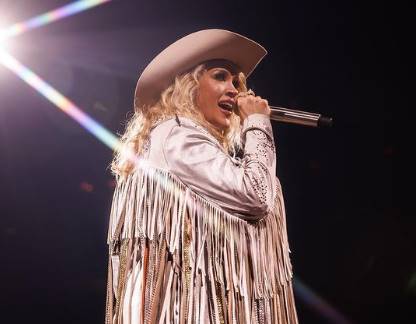 She was pretty impressed with the love she received from Dallas, Texas, American Airlines Center last night (3/8). The venue gave a cake full of Care Bears with the date and venue name. Underwood posted a photo of the cake to her  and wrote, "Dallas makes me feel all special with three heart emojis).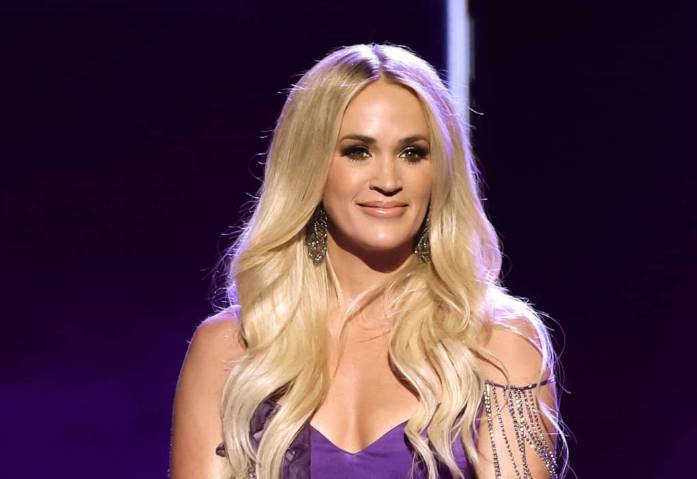 In a second photo she shared on her Insta stories, Carrie posted a photo of her hugging a giant Care Bear with the words embroidered on it, "Denim & Rhinestones." She wrote over that picture, "Awww…" Her fans are called "Carrie's Care Bears."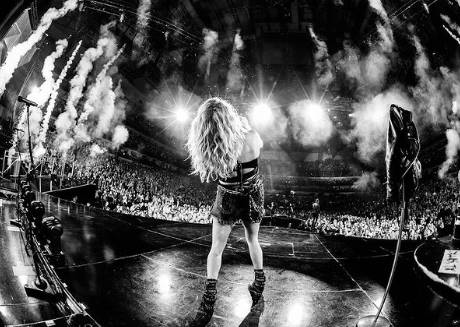 Underwood posted to her , along with several photos from the show, "Had a #Texas sized crowd last night in Dallas at the @aacenter!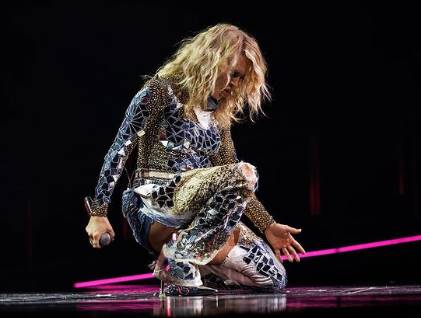 Thanks for being so loud and giving us so much *heart emoji)!!!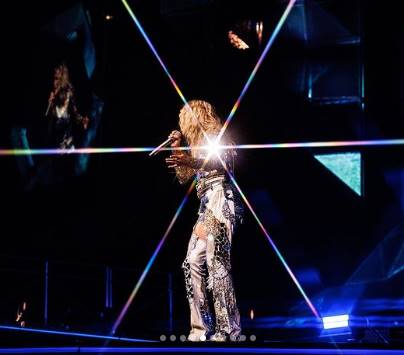 Until we meet again… #DenimAndRhinestonesTour #Howdy."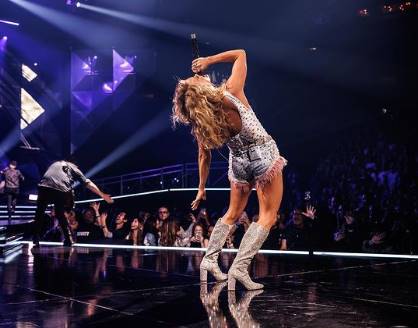 Several fans reacted to the post, including one die-hard who wrote, "Absolutely amazing show!! What a talent and what a heart."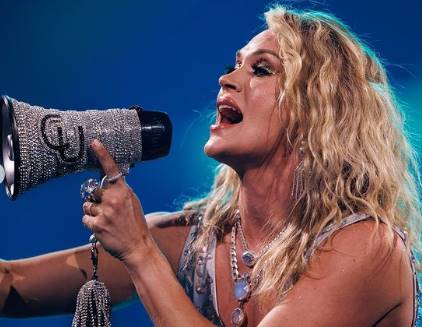 Another fan said, "My daughter's first concert, my second time watching this tour, both times amazing." One more fan commented, "Thank you for coming to Texas!!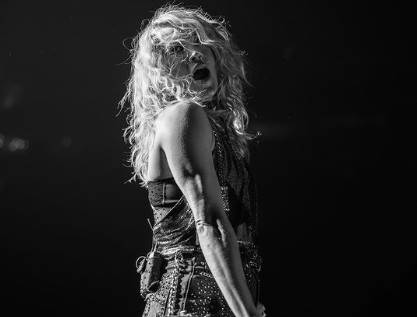 Your show was amazing!! You never disappoint."
In another  post to commemorate International Women's Day yesterday (3/8), Carrie posted a photo of herself with all of her female tour crew. She captioned the post, "Celebrating all the amazing women on the #DenimAndRhinestonesTour crew! #InternationalWomensDay."