These 4 Relationship Rules Make Betty White and Allen Ludden's Marriage Sweet You Never Miss!
Betty White and Allen Ludden were married for 18 years, until his untimely passing from stomach cancer in 1981, and by all accounts, they were blissfully happy together. Although she was only 59 years old when she lost her beloved spouse, White never remarried, famously saying, "Once you've had the best, who needs the rest?" After White's death, just weeks before her 100th birthday, it was reported that the last word she ever said was "Allen."
We asked noted Betty White fan Paula Bernstein, author of How to Be Golden, what made White and Ludden's marriage so successful. "Betty took a chance on love twice with two brief 'practice marriages' before finding the real thing. She knew enough not to settle in a relationship that wasn't working for her, which is why her first two marriages didn't last long." (White's marriage to Dick Barker, her first spouse, lasted just six months; she was married to Lane Allen from 1947 – 1949.)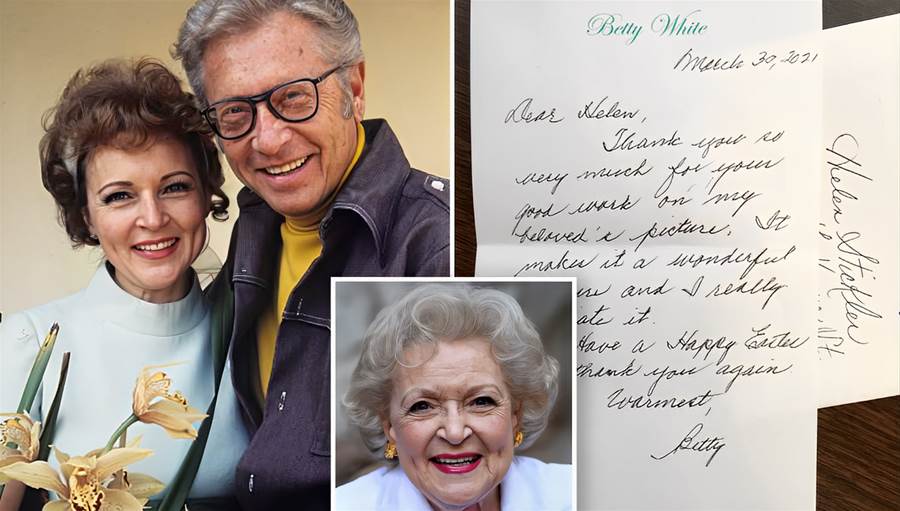 "Marriage was never the end goal for her," says Bernstein. "She was looking for love — and someone who was supportive rather than competitive of her career, as her first two husbands were. Rather than stick around out of a sense of duty, she knew it was better to be alone than to stay with the wrong person. She was reluctant to marry when she met Allen, but there was no denying the special connection they had, and she, ultimately, decided to take the great leap one final time."
Bernstein's take on White's last words? "Betty always said she wasn't afraid of death because she would finally know 'the answer' of what happens to you when you pass. It was something her mother told her when she was young, and it stuck with her, and was a great comfort. Whenever she [was] asked over the years about what she hopes will happen after she dies, Betty said she hopes to go to Heaven and be reunited with Allen. So it makes sense she'd be thinking of him in her last moments."
When White and Allen married, he was a widower with three children — not to mention, he lived in New York City while White was a longtime California girl (although she was born in Illinois, White moved to California with her family when she was just over a year old). Here, in an excerpt from her book, Bernstein shares the "relationship rules" that kept White and Allen feeling like honeymooners throughout their years together.