SHOCKING!!Kelly Clarkson Bawls And also Makes Keith Urban CRY on American Idol!
Heavily pregnant Kelly Clarkson broke down crying and also reduced Keith Urban to tears as she made a highly emotional return on Thursday to .
Kelly, 33, may be due to give birth to a son in just seven weeks but that did not stop her from taking to the stage to share the voice that made her the first ever American Idol winner in 2002.
The pop star had spent the show as a guest judge handing out her advice to the Top Ten contestants before singing her song Piece By Piece.
Scroll down for video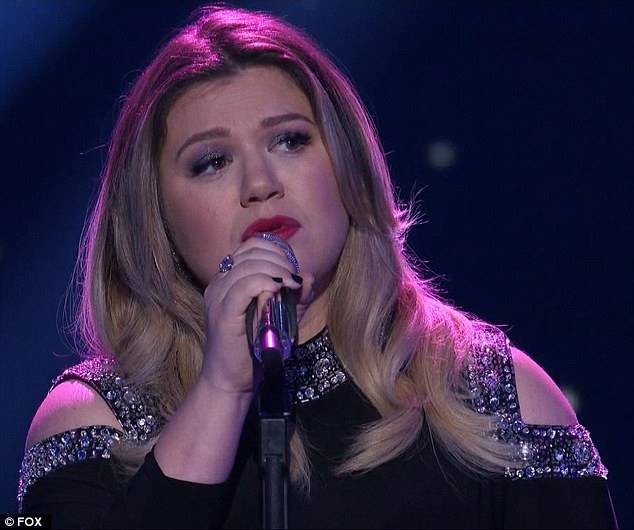 First champion: Kelly Clarkson made an emotional return on Thursday to American Idol as the final 10 singers were revealed
And as the crowd chanted her name the reception reduced Kelly - and Keith - to tears.
'I'm pregnant, it's nostalgic, I can't believe it's the last season, I am really sorry I just bawled. I am actually quite proud I made it that far,' she told Ryan Seacrest who revealed she had been struggling in rehearsals.
'It's such a touching song for me as I wrote it while pregnant for my little girl and now I am pregnant with my little boy, which I hope comes out very soon,' said the fan favourite who maneuvered around her emotions to finish the song.
Getting emotional: Keith Urban cried during Kelly's touching performance of Piece By Piece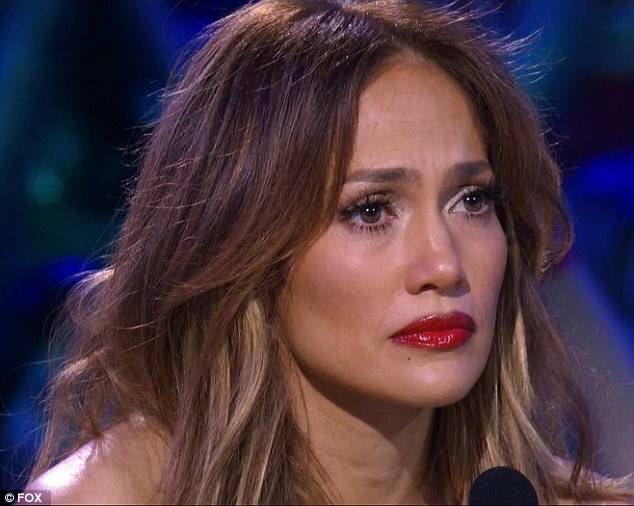 Feeling it: Jennifer Lopez also was moved by the song about the unconditional love of Kelly's husband for their daughter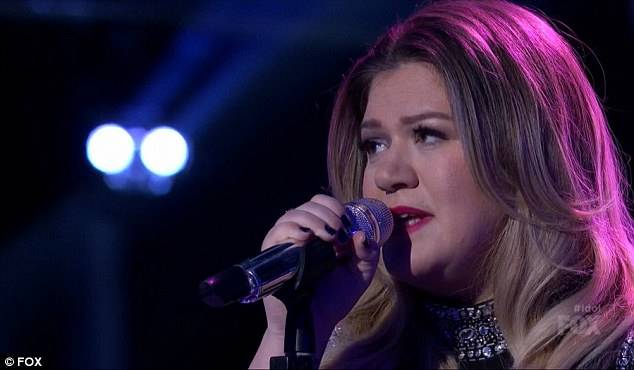 Touching song: Kelly fought back tears and stopped to maintain her composure while singing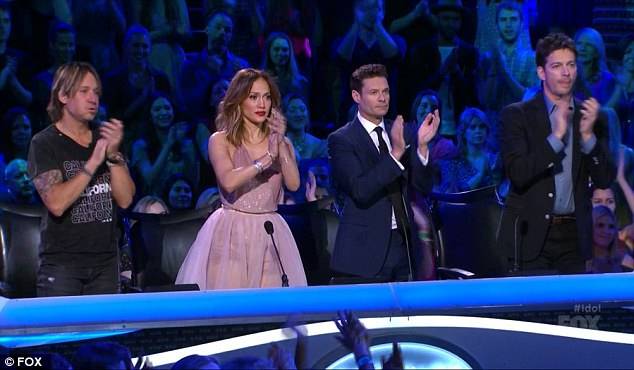 Standing ovations: Keith, Jennifer Lopez, Ryan Seacrest and Harry Connick Jr gave Kelly a standing ovation
Clarkson earlier danced her approval for Idol frontrunner La'Porsha Renae and was so impressed she tipped her to win the whole show.
Kelly was blown away by powerhouse singer La'Porsha's version of Diamonds by Rihanna and did not try to hide her enthusiasm.
'It is not my turn to speak but I don't care,' she said after the stunning performance.
Really emotional: Kelly fought back her own tears while performing and told host Ryan Seacrest that she was 'pregnant' and 'nostalgic'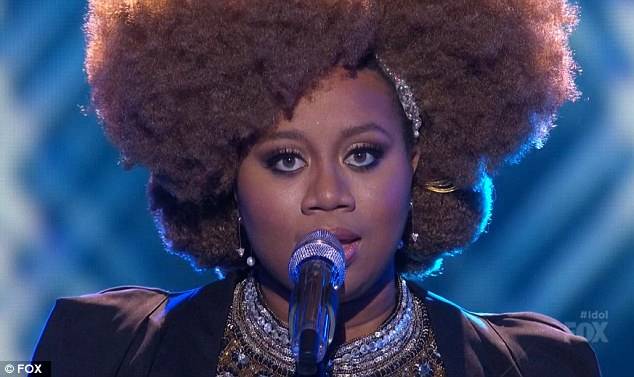 Killed it: La'Porsha Renae impressed Kelly with her rendition of Diamonds by Rihanna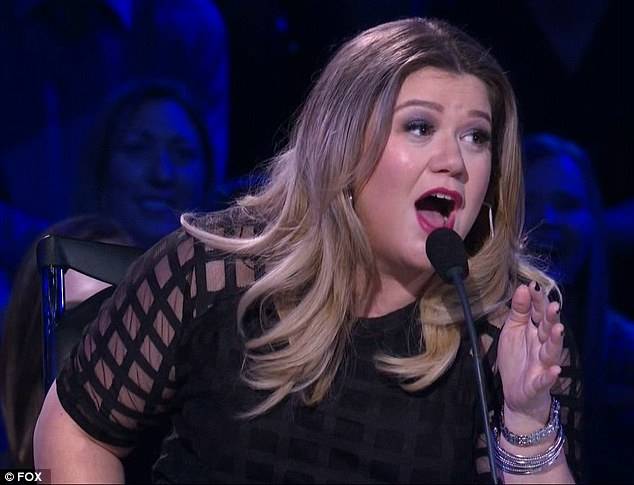 Out of turn: Kelly jumped in out of turn to praise La'Porsha and predicted she would win the competition
'If I were you, which God bless I wish I were, every time I opened my mouth to sing I would be like ''You are welcome'',' Kelly said.
'That is such a talent. You're gonna win, if you don't win I don't understand. I love everyone here but you are so, so blessed,' said Kelly before getting up for another dance.
'I love her, I want to be La'Porsha,' she added.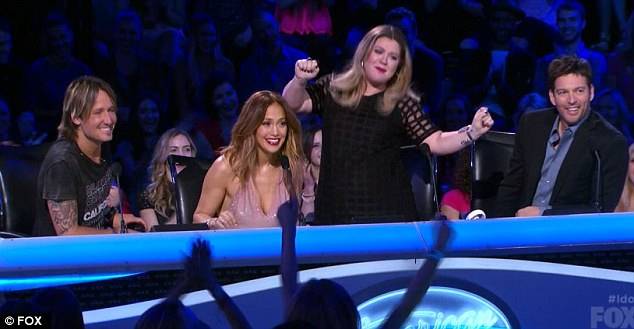 Dance moves: The season one champion danced during and after La'Porsha's performance
The show kicked off with Ryan announcing which six contestants were going through to the top ten to join Dalton Rapattoni, Olivia Rox, Trent Harmon and La'Porsha.
Tristan McIntosh was first through, followed by Sonika Vaid, Avalon Young.Gianna Isabella, MacKenzie Bourg and Lee Jean.
That meant it was the end of the road for Manny Torres, Thomas Stringfellow, Jenn Blosil and Jeneve Rose Mitchell.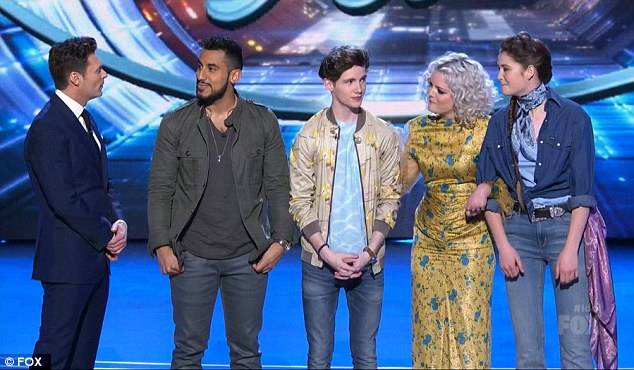 Going home: Manny Torres, Thomas Stringfellow, Jenn Blosil and Jeneve Rose Mitchell were eliminated from the competition
Good job: Keith, Jennifer and Harry gave the four departing singers a standing applause
After the drama, Kelly was introduced with a video montage before being helped to her judge's seat by Ryan.
'I'm slightly knocked up,' laughed Kelly as she joked she may go into labor in the studio.
The Top Ten then took turns to perform for Kelly and the rest of the judging panel.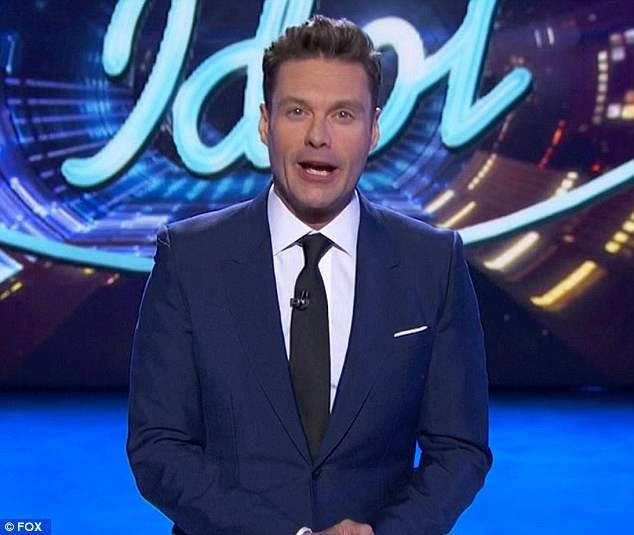 The host: Ryan who has been with the show since its premiere in 2002 kept the show moving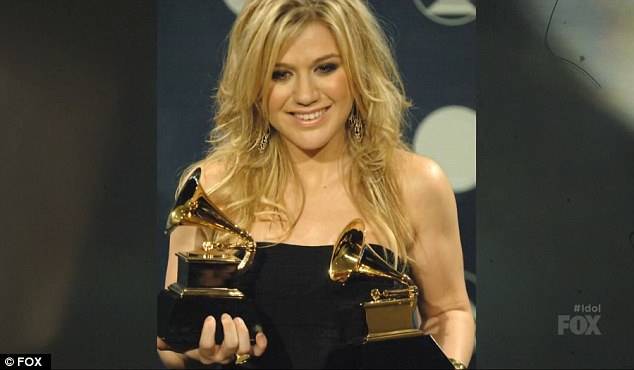 Video montage: A video montage showed Kelly winning the show and collecting Grammy Awards
First up was Olivia, a 17-year-old student from Agoura Hills, California, who sang a quiet version of Unconditionally by Katy Perry.
Keith called her a true artist and told Olivia: 'You have got everything.'
Jennifer told her she loved how she arranged the song and her control but told her she could go for the big notes even more.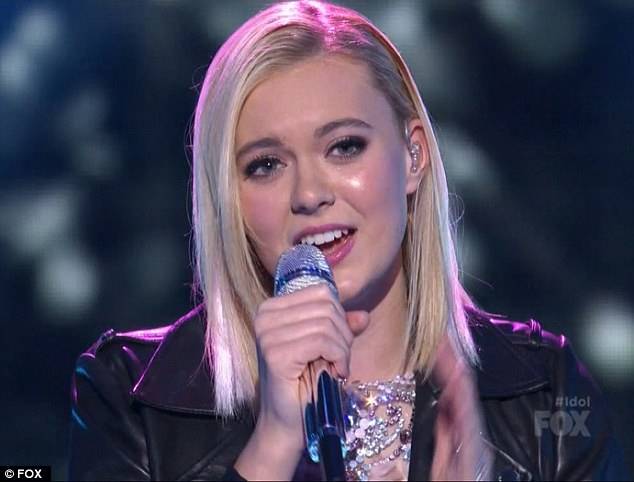 Solid performance: Olivia Rox started the top ten performances with Unconditionally by Katy Perry
Kelly called the quiet beginning of the song 'tasteful' while Harry Connick Jr. told Olivia 'You did everything you needed to do.'
Gianna, 15, a student from Jackson, New Jersey, then took on Listen by Beyonce.
She told the cameras how she had watched Idol while out on tour with her veteran pop star mom, Brenda Starr, and had a crush on Scotty McCreery.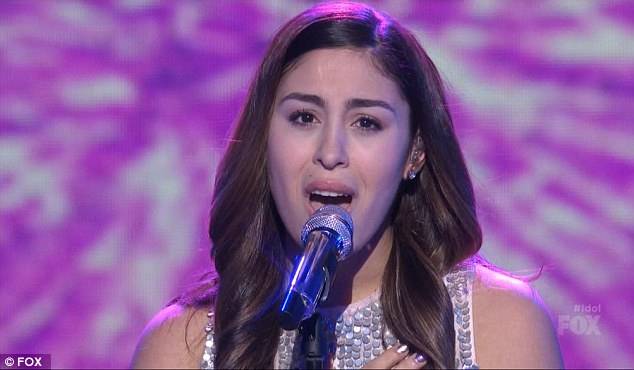 Teen talent: Gianna Isabella received harsh critiques from the judges
But it did not go great and Gianna was left in tears by the criticism she got.
Jennifer told her it was not her best performance, while Kelly noted how young she is and told her to quit focusing on technique and to feel the emotion in the songs.
Harry told her the performance 'did feel very arranged.'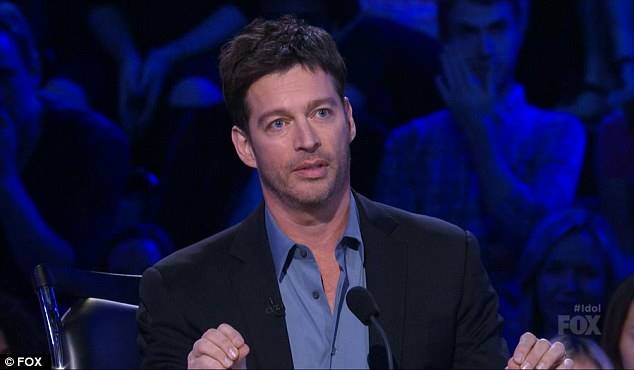 Not into it: Harry told Gianna that her performance felt 'very arranged'
Lee, a 16-year-old student from Bluffton, South Carolina, performed Skinny Love by Bon Iver.
Kelly told him she loved that he stuck to his own vibe but that he needed to be careful going up against contestants trying to blow the audience away.
The Since U Been Gone singer added she loved he had found his 'cool and chill' niche.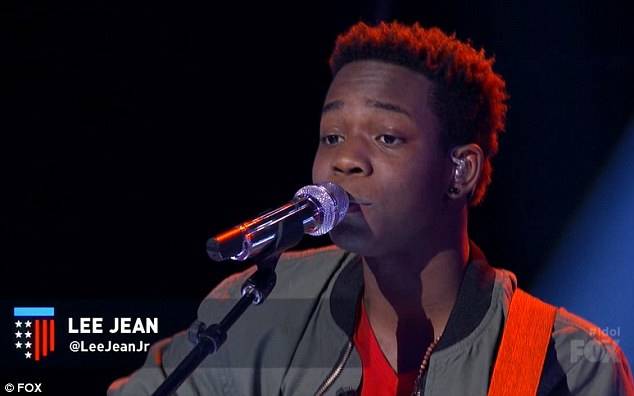 Student singer: Lee Jean, 16, performed Skinny Love by Bon Iver
Harry said he was 'concerned' at his similarity with MacKenzie and told him he needed to be mindful of that if both kept progressing.
Avalon, a 21-year-old server from San Diego, sang Stitches by Shawn Mendes.
Harry told her that he enjoyed her 'cool vibe' but that the performance and song choice 'fell flat' for him.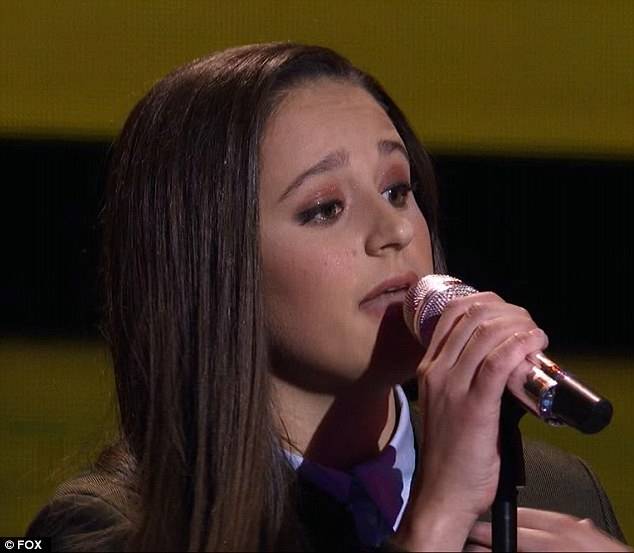 Cool vibe: Avalon Young earned mixed reviews for her version of Stitches by Shawn Mendes
Keith told her that he felt she had been nervous in the beginning before loosening up and said she needed to find out how to get to that place.
Jennifer said it was not the right song choice for her.
Kelly told her that she loved everything she sang and pointed out that when on the Idol stage it can be hard to hear at the start of the song.
'Cut her some slack on that,' said Kelly jokingly to the judges.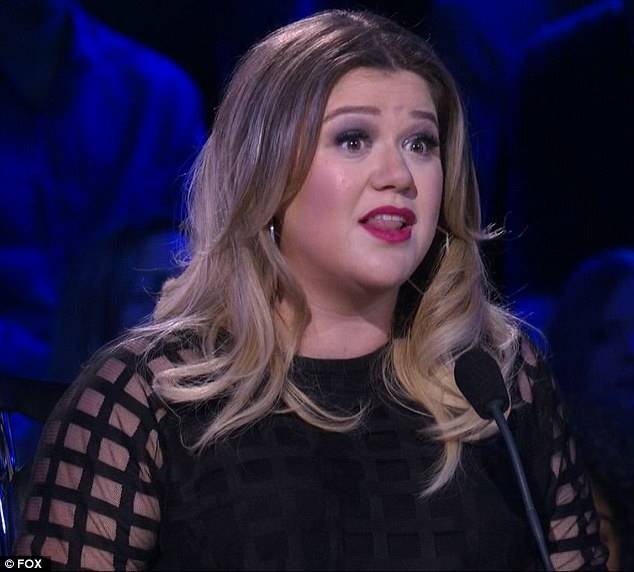 Been there: Kelly told the judges to cut Avalon some slack since it can be hard to hear on the Idol stage at the start of a song
Dalton, a 20-year-old vocal coach from Dallas, sang Hey There Delilah by Plain White T's.
Keith told him he loved what he did with the song and branded it 'electric barnyard.'
Jennifer told him she loved how has the 'cool and cute guy but with a lot of heart' and that explained the screaming girls.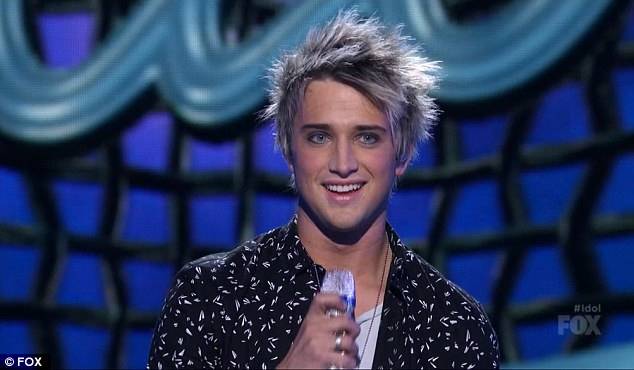 Cool guy: Dalton Rapattoni gave the secret to the eyeliner technique
Kelly said he had a 'rare' skill of being instantly comfortable on the stage and that she loved how versatile he was.
Ryan joked with Dalton about his eyeliner and the singer said he put it on the night before so it was perfectly smudged.
Tristan, a 15-year-old student from Nashville, Tennessee, sang Nothin' Like You by Dan + Shay.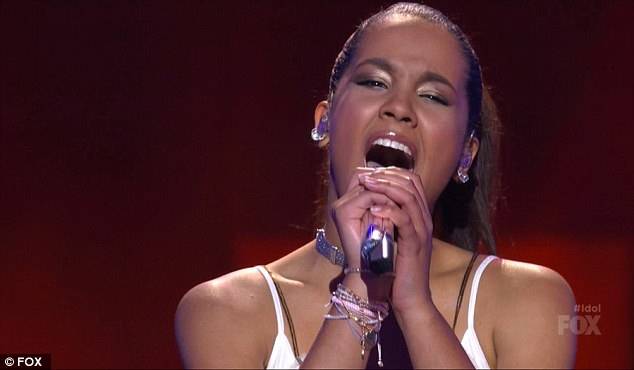 Tough song: Tristan McIntosh took on a tough song that left the judges and Kelly questioning her choice
Kelly remembered her being lost at the piano previously and told her she wanted her to get back to that place as she recommended singing Trisha Yearwood songs.
Jennifer said she did not like the choice of song and Keith agreed she had picked a difficult song to perform.
'I thought you did pretty good but you really have to watch the pitch baby,' Keith told her supportively.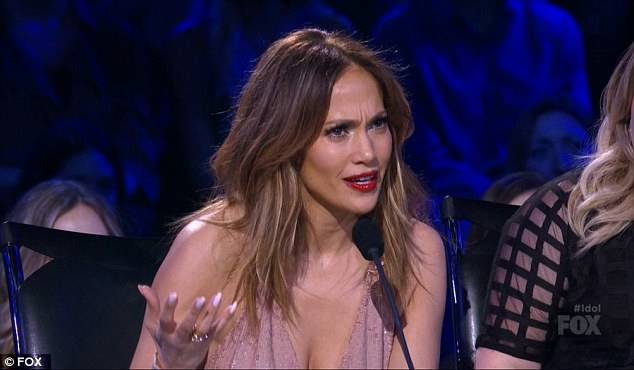 Song choice: Jennifer said she didn't like Tristan's song choice
MacKenzie, a 23-year-old musician from Lafayette, Louisiana, sang I See Fire by Ed Sheeran.
Kelly told him that her baby was 'doing flips' during his performance 'so he likes you.'
Keith complimented the performance and told him that he was 'so chill and in the zone and so you pulled us in.'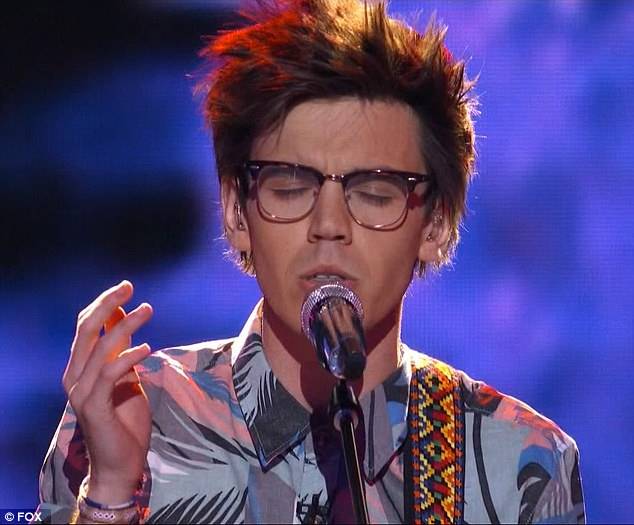 In the zone: MacKenzie Bourg drew the judges in with his version of I See Fire by Ed Sheeran
Jennifer told him she was interested to see how he would make an impact later in the competition.
'I know you are ready and I am excited to see it,' she said.
Sonika, a 20-year-old student from Martha's Vineyard, Massachusetts, sang Bring Me To Life by Evanescence.
'So good. It had all the right drama and played to your strengths,' Keith told her.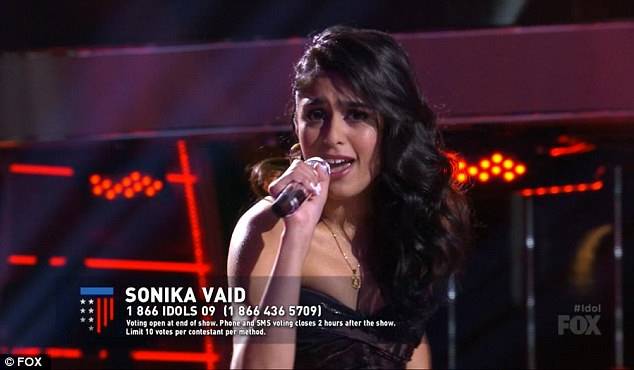 She's dangerous: Sonika Vaid impressed the judges with her take on Bring Me To Life by Evanescence
Jennifer branded her 'dangerous' and told her that if she 'wakes up in this competition' it would be a real fight for the title.
Kelly told her she was impressed that she was never pitchy and showed no nerves coming after La'Porsha's huge performance.
Trent, a 25-year-old waiter from Amory, Mississippi, performed last and belted out Like I Can by Sam Smith.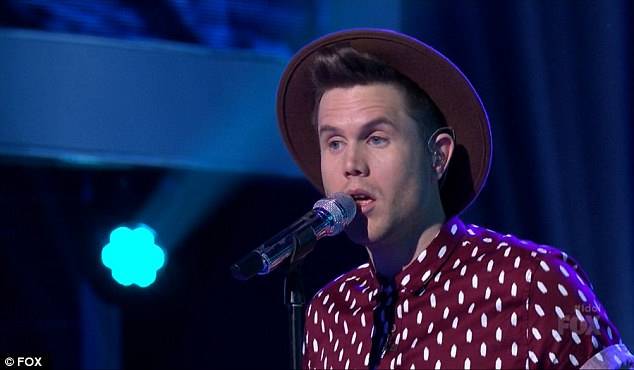 Last up: Trent Harmon wrapped up the performances with Like I Can by Sam Smith
Jennifer loved the performance and called him an 'artist' and an 'amazing vocalist.'
'It is a very impressive thing to have a unique voice that stands out and you have that ability and natural gift,' said Kelly.
Harry told him he 'was right on the money' and Keith said he wished La'Porsha had started the show as everyone after her raised their game.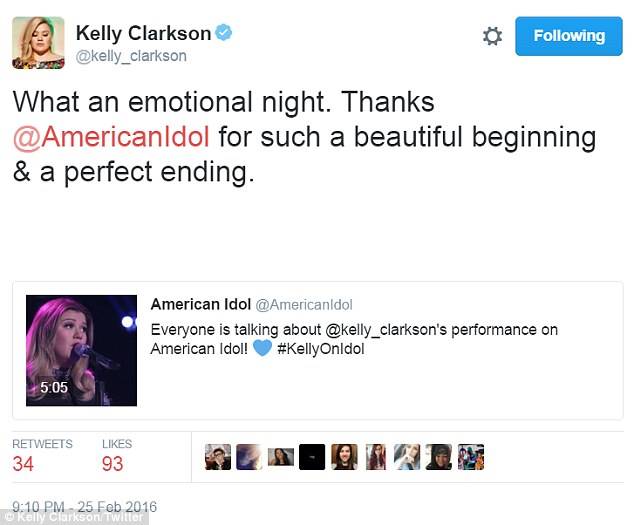 Emotional night: Kelly took to Twitter after the show to give thanks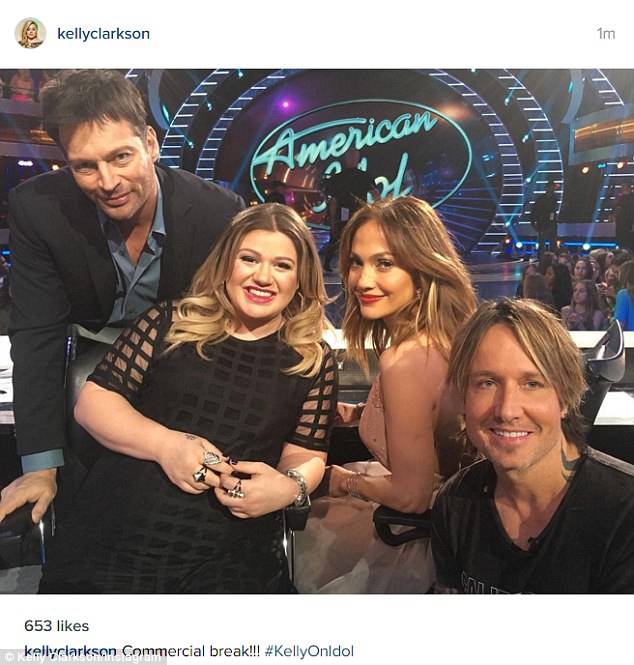 Commercial break: The singer also posted a snap of herself and the judges during a commercial break