Home and Away star opens up about miscarriage fears before child's birth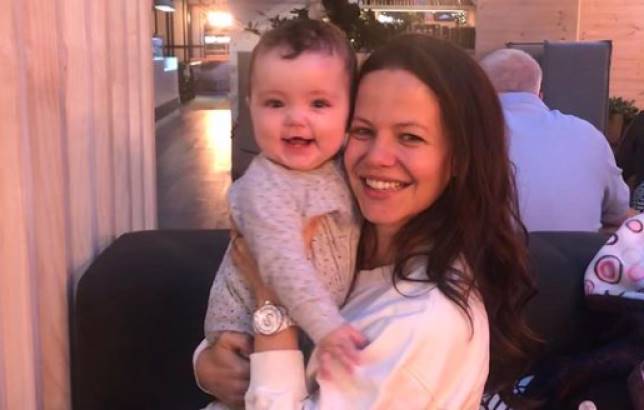 Home and Away star Tammin Sursok has taken to Instagram to discuss the birth of her daughter, Lennon, who is four-years-old.
The actress, who played the role of Dani Sutherland on the Australian soap between 2000 and 2004, shared her story online and the fears she had leading up to Lennon's birth.
'I don't know if anyone knows this but 12 weeks into being pregnant with Lennon I started bleeding. A lot.' Tammin explained to her followers.
'It was 4am in the morning and after many miscarriages.
'I fell to my knees in sadness and desperation thinking this pregnancy was another one lost.
'We rushed to the hospital. When they hooked me up to the monitors I saw the look on the technicians face, one I'll never forget. It was one of relief.
Tammin was told that the baby had a strong heartbeat and would be okay.
It turned out that Tammin's bleeding was a result of a subchronic bleed, which caused bleeding throughout her pregnancy.
She candidly revealed that she struggled to connect to her unborn baby, as she feared losing her. However, as soon as Lennon was born, she described the feeling as 'the most intense feeling of love I have ever experienced'.
The actress finished her post by addressing Lennon directly.
'Today is her 4th birthday and she has given us nothing but joy and affection and love. She has healed so many parts of me and taught me to trust in divine timing.
'Lennon Bleu, we love you more than you'll ever know. Thank you for saving us.'
Her followers were quick to praise her for her honesty, highlighting the importance of sharing such stories so that other pregnant people going through similar experiences feel as though they are not alone.
Tammin, while arguably best known for her work on Home and Away, has appeared in numerous other soaps, including US daytime drama The Young and the Restless between 2007 and 2009.
The 39-year-old starred as fashion designer Montana Marcel in Neighbours last year, just months before it's final episode on Channel 5, which was – at the time – thought to be its last ever outing. The popular soap, however, was later revived by Amazon and will return to screens later this year.