America's Got Talent: Simon Cowell finds mother-son fire stunt 'beautiful' – watch video of the act!
A recent episode of America's Got Talent Season 18 got a little risky for a mother-son duo, when they performed a fire stunt together. It was the first time that such an act has been performed on the reality show. The judges were in two minds over the act. Here's what happened.
Ray Wold's fire stunt with his mother on AGT
America's Got Talent Season 18 contestant Ray Wold amazed judge Simon Cowell with his fire stunt routine that he performed putting his mother at risk. Ray Wold is a stunt artist who calls himself 'Man of Fire'. He performed a death-defying stunt on AGT 2023 with his mother, which saw them set props on fire on stage. Earlier, Ray Wold had performed a stunt throwing knives at his mother.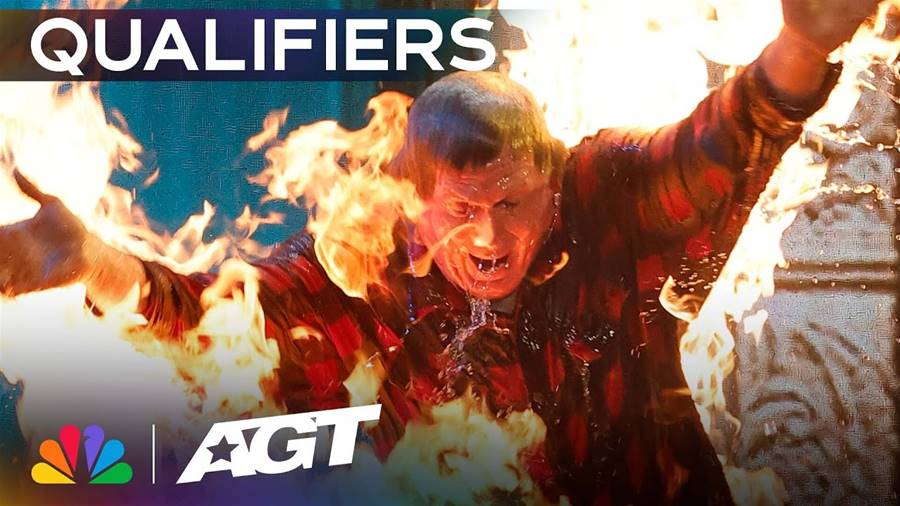 Sofia Vergara said, "It's the craziest pairing I've ever seen in my life, but it's also very, very inspirational. I want to be you guys with my son Manolo in the future."
Howie Mandel did not approve of the act and gave red X to Ray Wold. He explained his decision, saying, "I love my mom and if you love your mom, you don't set her on fire. It's just wrong."
Simon Cowell, however, thought "it was beautiful". He said of the performance, "Where else are you going to see a mom setting her son on fire? I've never seen this before, and that's why I love this act."