Comedian David Cross: 'A lot of people in America would think I'm a terrible father because I believe in diversity'!
Most people aren't exactly delighted when their precious offspring pour scorn on their parenting, but the moment David Cross's daughter told him he was "the worst daddy in the world", he felt nothing but gratitude. The comedian had been struggling to come up with a title for his latest show, until his six-year-old landed on the perfect distillation of her father's standup vibe: a darkly comic melange of goofiness, pugilism and needling contrarianism. "I was like: 'Oh, there you go, a name for the tour! Very good.'"
Said show, which he brings to the UK later this month, is not exclusively parenting-themed, explains Cross over Zoom from New York, facial hair fulsome but trimmed back from the wild, grey Garibaldi beard he has been sporting in recent years. Having become a father in his 50s (his wife is Amber Tamblyn, the actor and founding member of anti sexual harassment movement Time's Up), child-rearing has been a relatively late addition to his usual comic odyssey through "religion, people being fools, pop culture, politics and all that kind of stuff". For the purposes of the show, Cross has recontextualised the titular insult from a stroppy outburst to a commentary on the culture wars. "The idea is that a lot of people who hear my opinions on certain topics – especially in America – would think that I'm a terrible father because I believe in diversity. I'm woke, or whatever the fuck you want to say."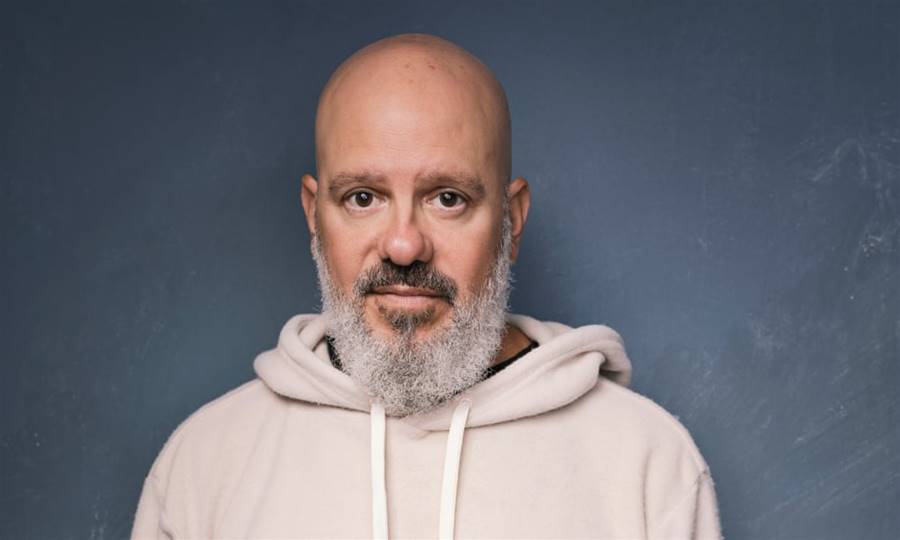 When it comes to standing in opposition to conservative, Christian, so-called "family-friendly" America, Cross is no novice. He began performing comedy in his native Georgia in 1982, the week before his 18th birthday. Having witnessed "awful, corny, hacky" local open-mic sets, he decided that as a staunch outsider ("I looked weird; I had an earring, I didn't wear nice clothes, intentionally"), he could provide an alternative. By the early millennium, he would become one of the defining figures of cult gen X comedy. In his Grammy-nominated standup show, Shut Up You Fucking Baby!, he railed against corrupt politicians, the religious establishment, societal hypocrisy and crappy pop culture in righteously vitriolic, impeccably cynical and expletive-riddled style. And as co-creator of Mr Show alongside Bob Odenkirk, his sketches would provide a guiding light for a whole new generation of hip young comedians. "Its intricate absurdist humour now has echoes from prime time to Portlandia to Adult Swim," said the New York Times in 2015.
Yet despite helping to define alternative culture in the US, it was only by playing Tobias Fünke in the 00s sitcom Arrested Development that Cross broke the UK. Fünke – a never-nude "analrapist" (that's a cross between an analyst and a therapist) spectacularly failing to break into the acting biz – was a highlight of this absurdly clever sitcom, an outrageous, callback-cloaked chronicle of a wealthy California family that is generally considered one of the greatest comedies of the 21st century.
Today, however, Cross does not want to talk about Arrested Development, greeting my effusive inquiries with a look so intensely withering I decide not to press him, lest this interview permanently taint my feelings towards my favourite TV show of all time. "I don't know if there's anything to say that hasn't been said," he sighs, by way of explanation.