Dolly Parton Then and Now: See The Country Star's Transformation Through The Years On 77th Birthday!
Ever since her rise to fame in the early 1970s,  has singlehandedly made the country fandom fall in love with her. The beloved "I Will Always Love You" songstress is not only acclaimed by fans and prestigious awards shows for her incredible talents but, overall, Dolly is simply a superstar human being.
Despite having a , Dolly wants everyone to know she's just your average, run-of-the-mill type of gal. The "Jolene" singer exclusively opened up to  about what it's like being a decades-long Hollywood star.
"The parties and seeing all the stars — I still get a kick out of it," she shared at an event during  weekend in 2017. "I'm a country girl. I used to think about Hollywood when I'd see it on TV. Now I get to be part of it. It's fun."
Dolly, who is best known for her legendary singing and songwriting — as well as the glitzy spin she puts on her country wardrobe — also dished the bit of advice she'd give to her younger self. "! And makeup! More rhinestones!" the author joked at the time. "And keep going. Write more songs. Do more movies!"
While the actress — who has been married to her longtime husband, , since 1966 — has tons of advice to give thanks to her thrilling life, she noted she can't take all the credit.
"My mother always used to say, 'To thine own self be true,'" she shared with . "That's some of the best advice. I try to remember who I am, who my mama was, and what I was taught, and try to be true to my own nature, my own personality and my own talent."
There's no doubt Dolly has continued to stick to her humble roots despite reaching Hollywood superstardom at a young age.
Scroll through the gallery below to see Dolly's stunning transformation through the years!
1 of 23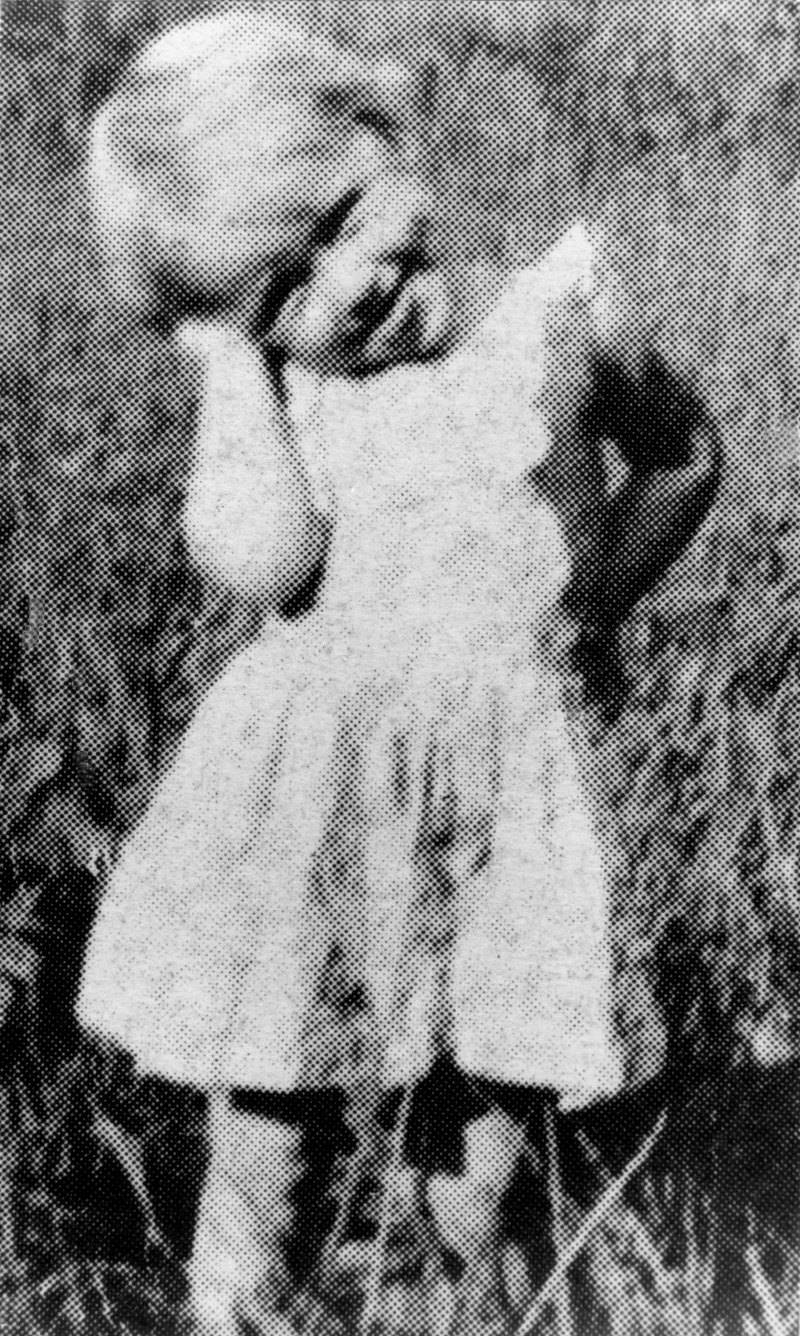 Nancy Barr Brandon/Mediapunch/Shutterstock
1949
Dolly, who can be seen at age 3, looked cuter than ever as she smiled for a photo while donning an adorable dress.
2 of 23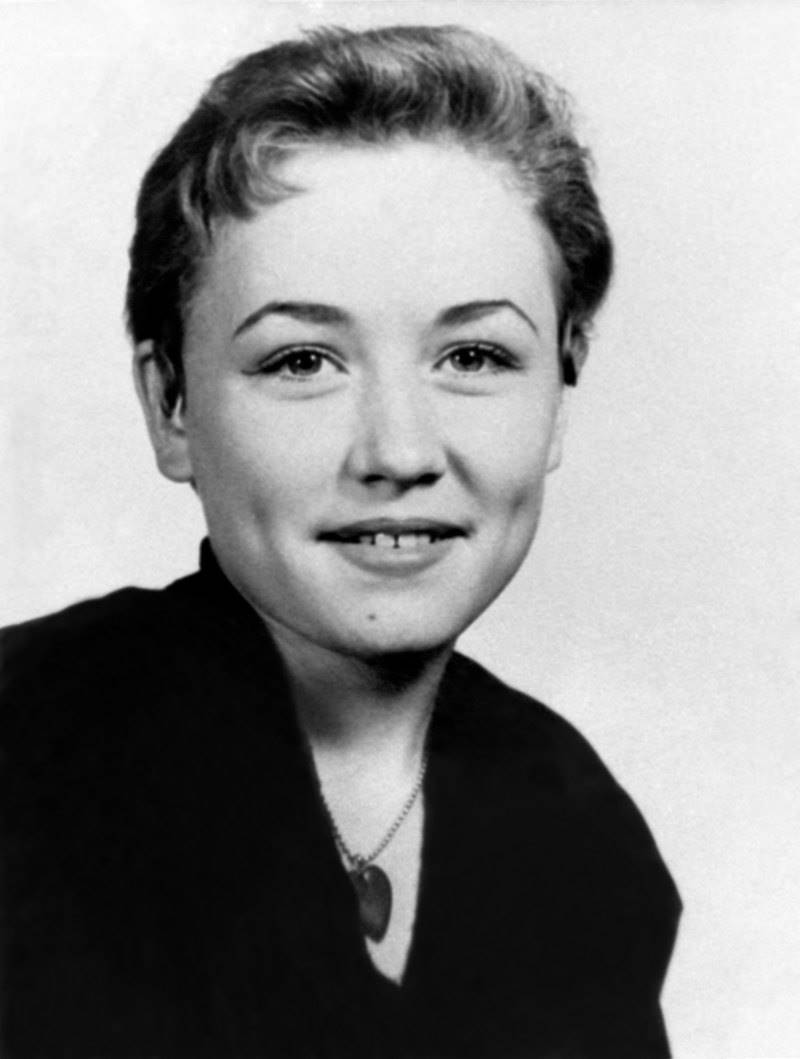 Nancy Barr Brandon/Mediapunch/Shutterstock
1960
The "Islands in the Stream" singer, who posed for this yearbook photo at age 14 in 1960, went to Sevier County High School in Sevierville, Tennessee.
3 of 23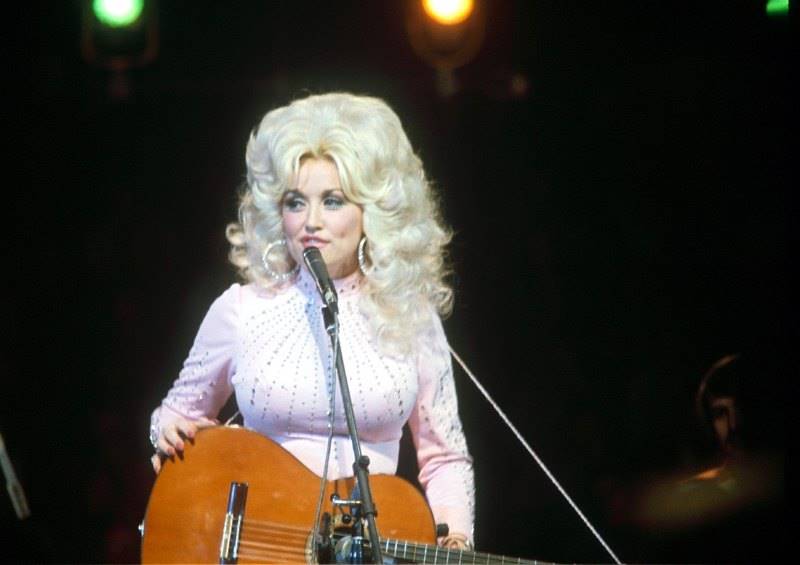 Armando Pietrangeli/Shutterstock
1976
Dolly looked stunning as she sported her signature hairstyle while performing in 1976. The singer made her rise to fame with her album debut, "Hello, I'm Dolly," in 1967.
4 of 23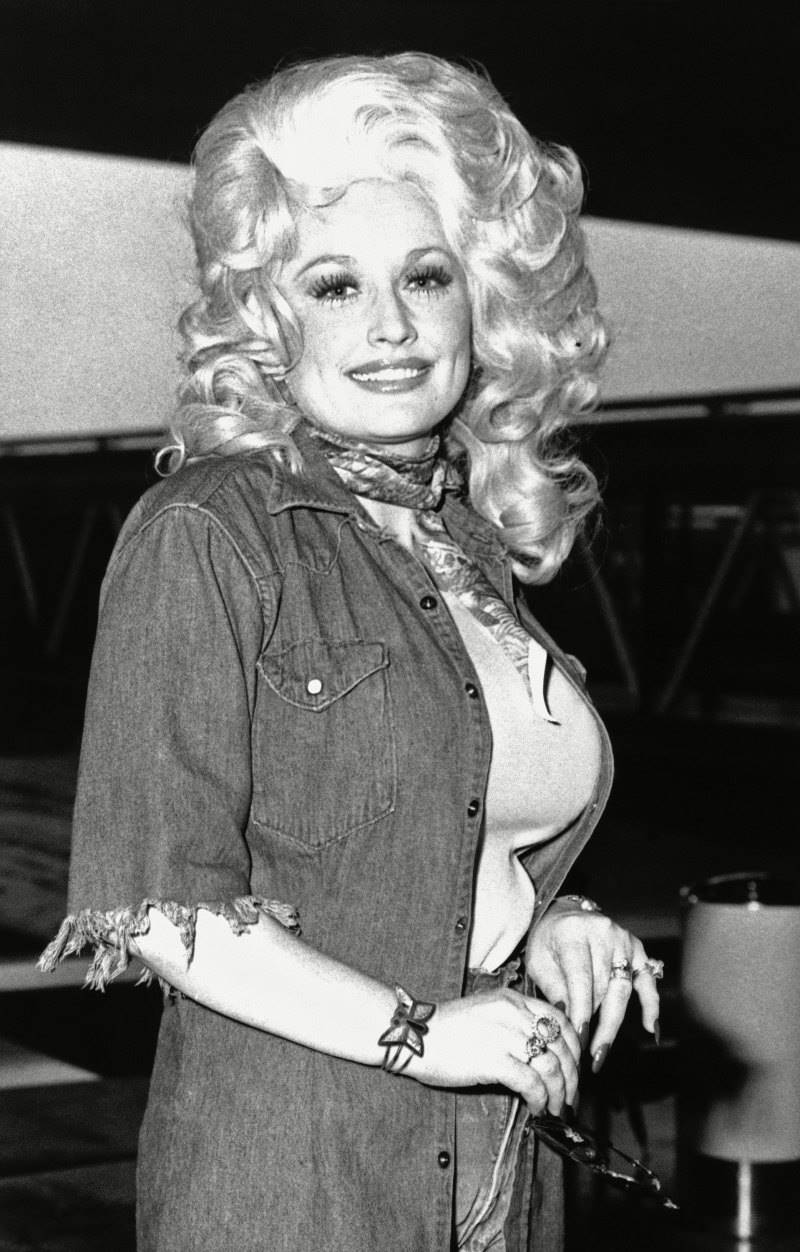 Anonymous/AP/Shutterstock
1977
Dolly can be seen arriving at Heathrow Airport in the U.K. At the time, the blonde beauty was set to sing in a Royal Jubilee TV Special for . Just months later, she released her 12th studio album as a solo artist titled "Here You Come Again," which became her first record to sell more than a million copies.
5 of 23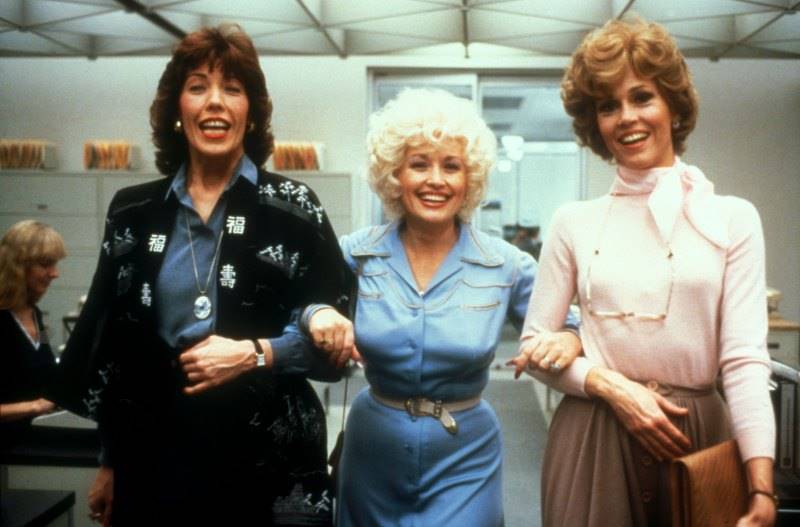 20th Century Fox/Kobal/Shutterstock
1980
Dolly posed alongside costars  and  for their hit movie, .  wowed audiences and is still a fan-favorite today. Aside from earning three Golden Globe nominations for her portrayal of Doralee Rhodes in the hit comedy, she also received her first Oscar nomination for the "9 to 5" track.
6 of 23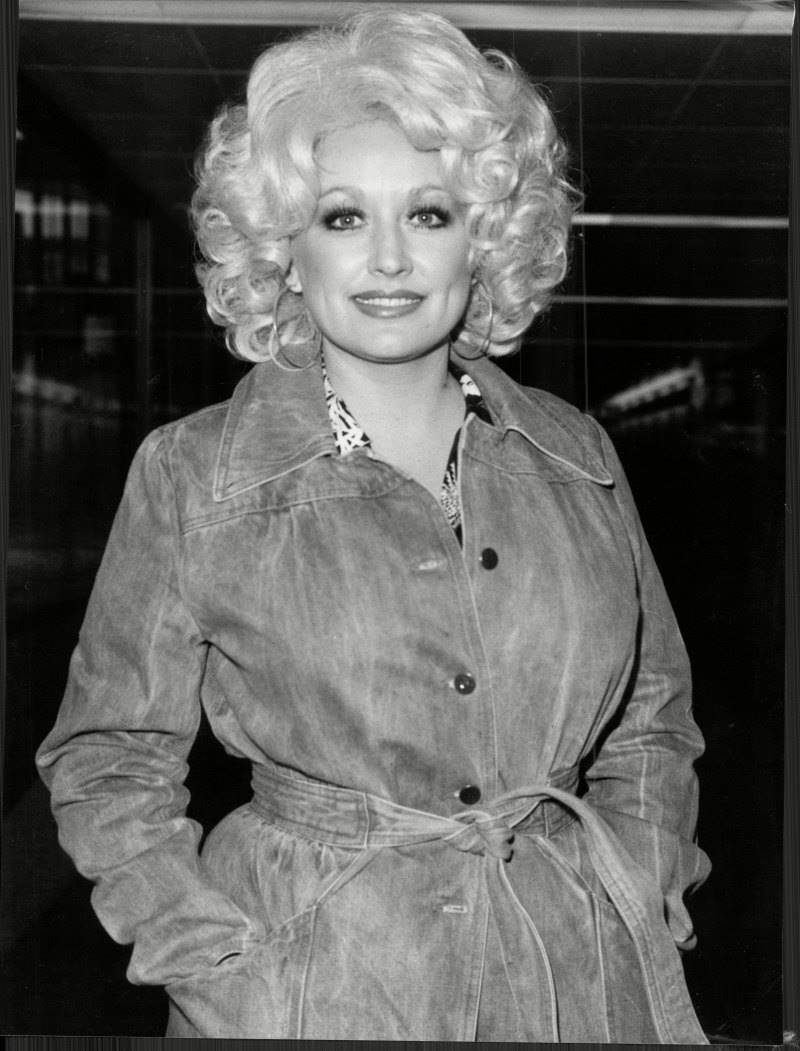 Bill Howard/ANL/Shutterstock
1983
Dolly looked gorgeous while wearing a trendy denim jacket during an outing in 1983. We love her curly locks!
7 of 23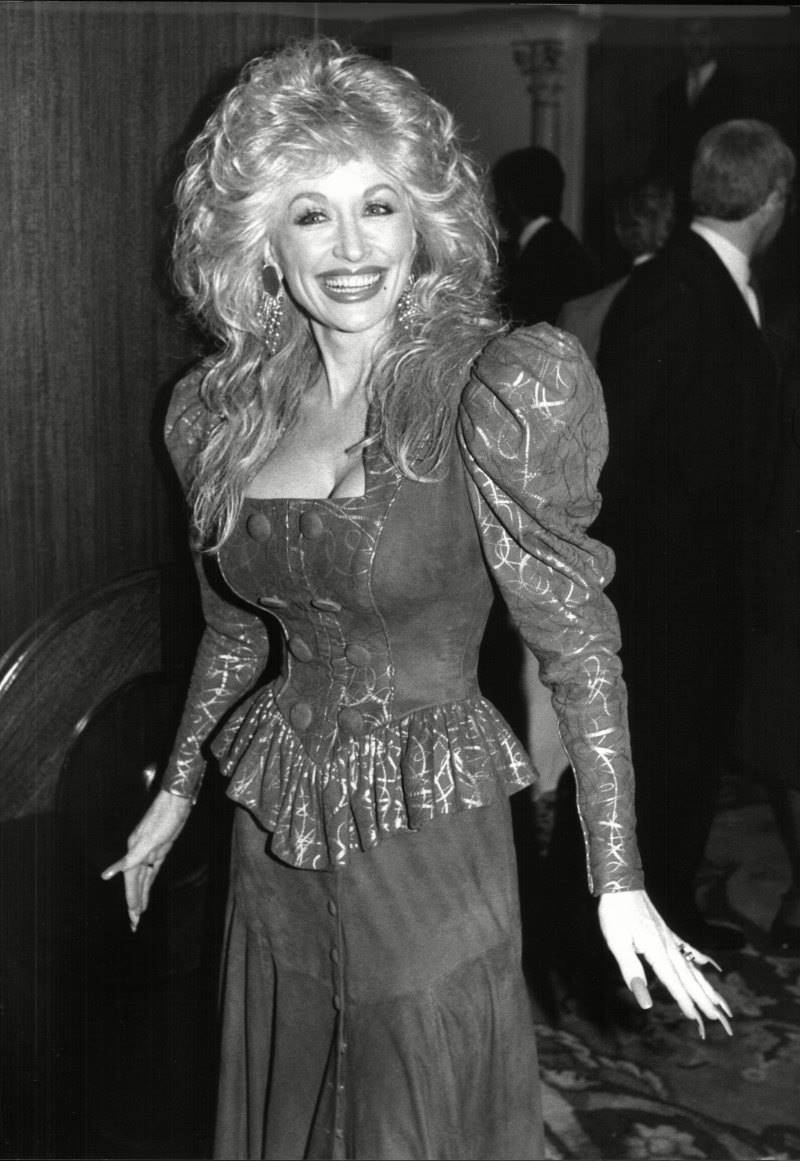 ANL/Shutterstock
1988
The star showed off her slim figure in an extravagant ensemble at an event in 1988.
8 of 23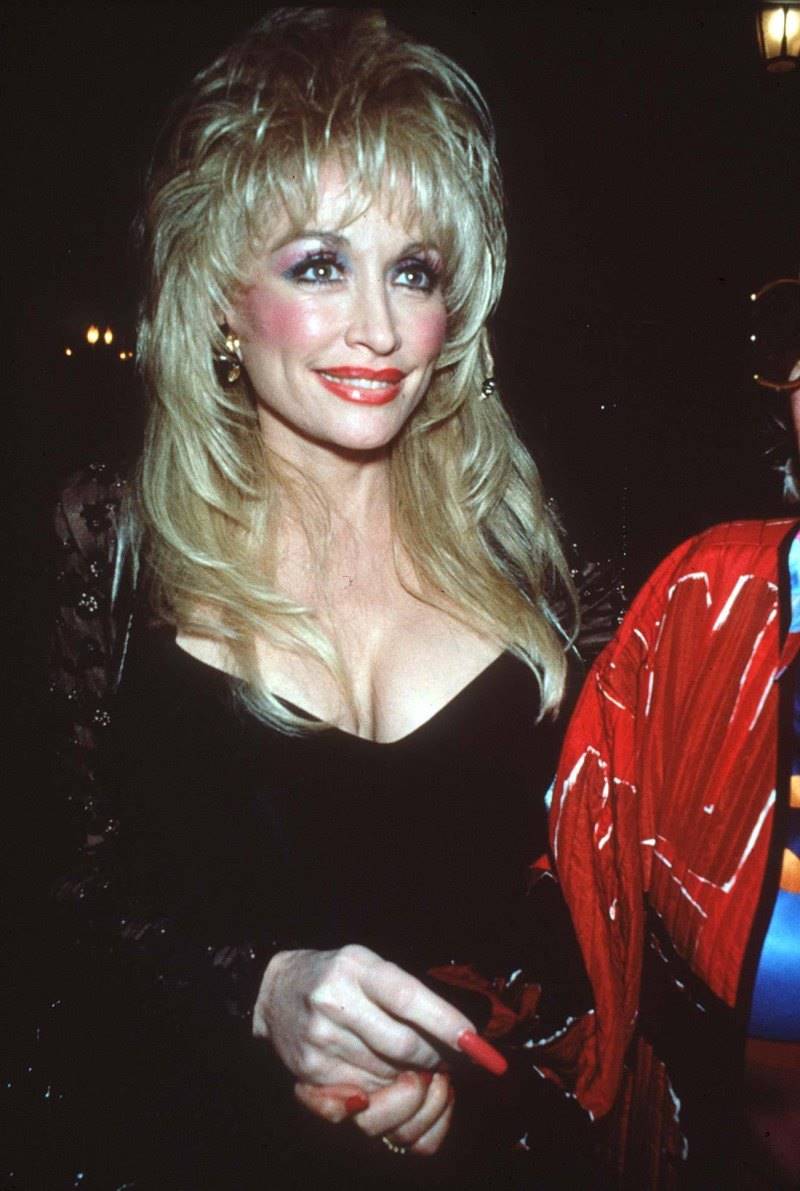 Dave Lewis/Shutterstock
1991
Dolly was spotted leaving Chasen's restaurant in Los Angeles wearing a sexy black dress in 1991.
9 of 23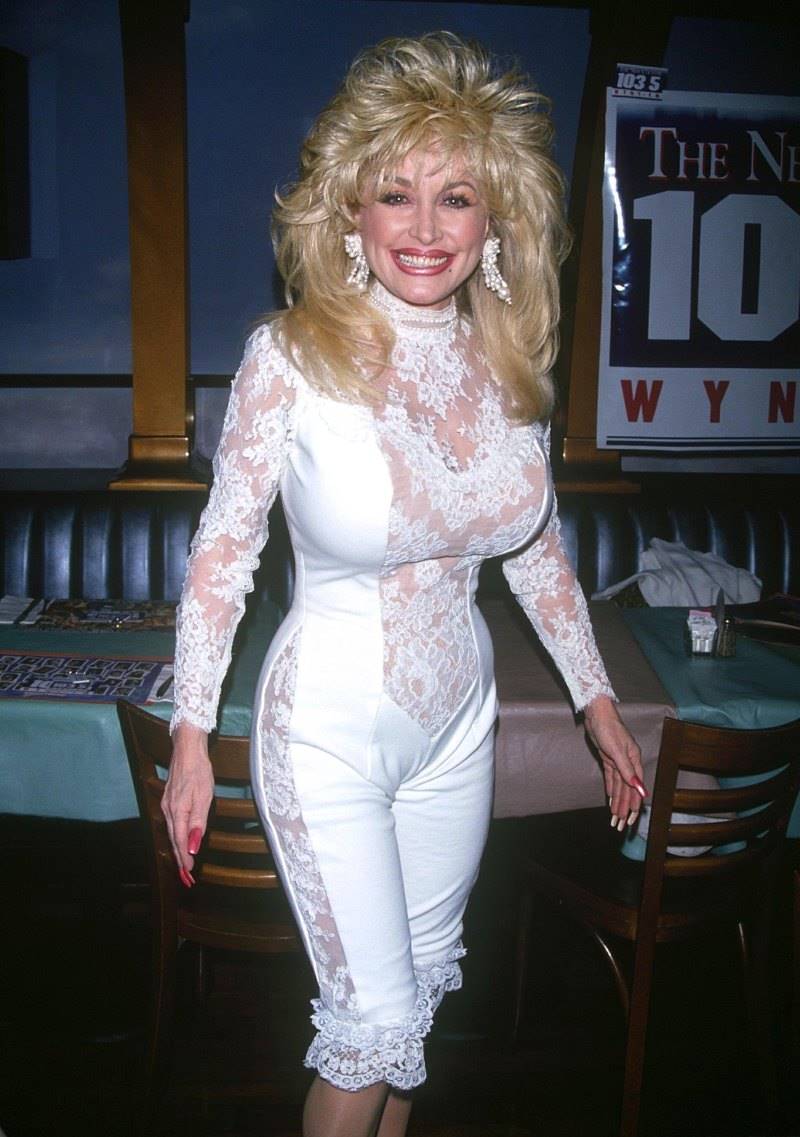 Shutterstock
1993
The actress stepped out for an event at Planet Hollywood in New York City in 1993. Dolly looked beautiful as always in a sexy white outfit with lace detail.
The following year in 1994, Dolly released her autobiography titled "Dolly: My Life and Other Unfinished Business."
10 of 23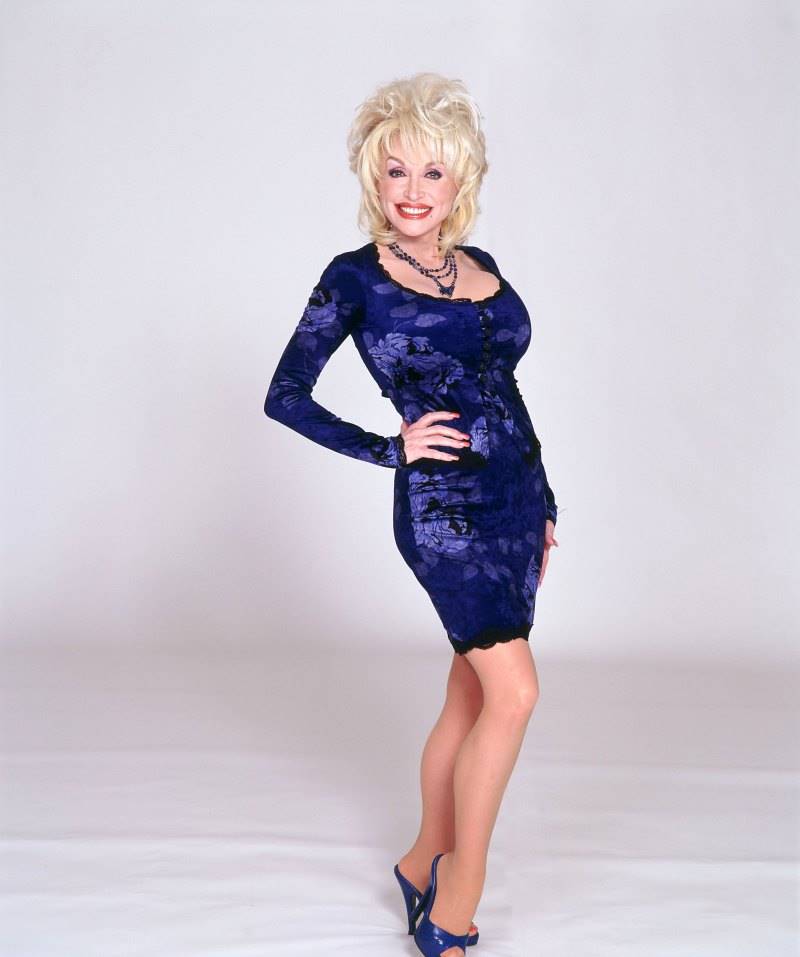 Geoff Wilkinson/Shutterstock
1999
Dolly had her fit physique on full display as she was photographed in 1999.
11 of 23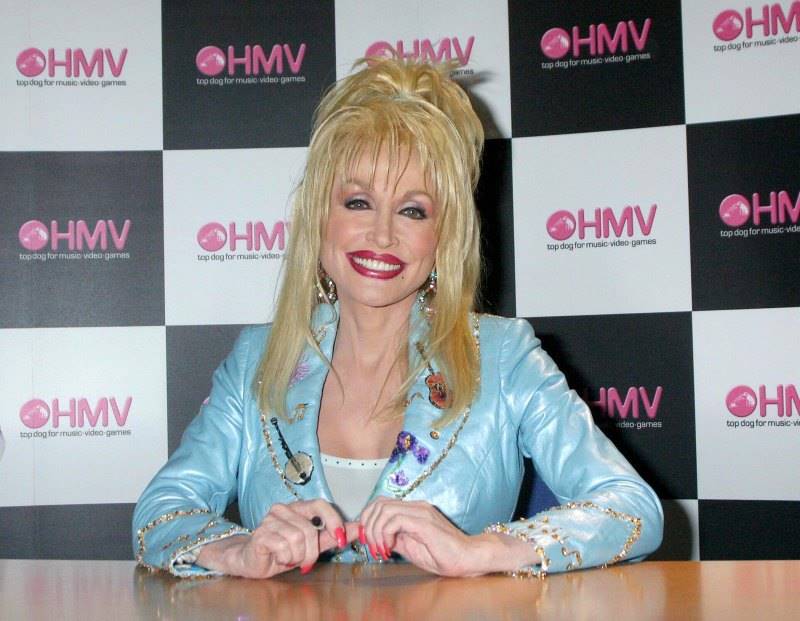 Shutterstock
2002
Dolly looked happier than ever as she stepped out for opening night for on Broadway in London. The year prior in 2001, she celebrated a huge career milestone when she was inducted into the Songwriters Hall of Fame.
12 of 23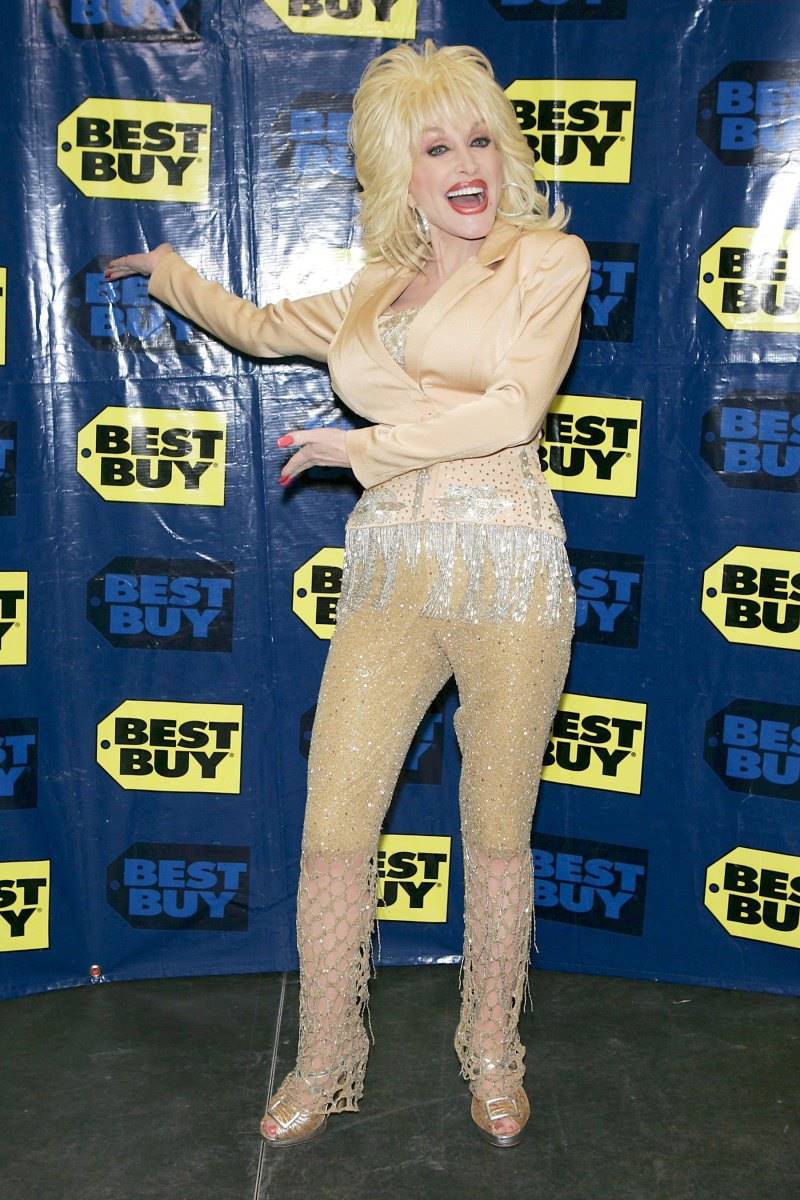 Dave Allocca/Starpix/Shutterstock
2005
The actress donned a gorgeous yellow jumpsuit that featured eye-catching rhinestones as she attended her "Those Were the Days" CD singing in New York City.
13 of 23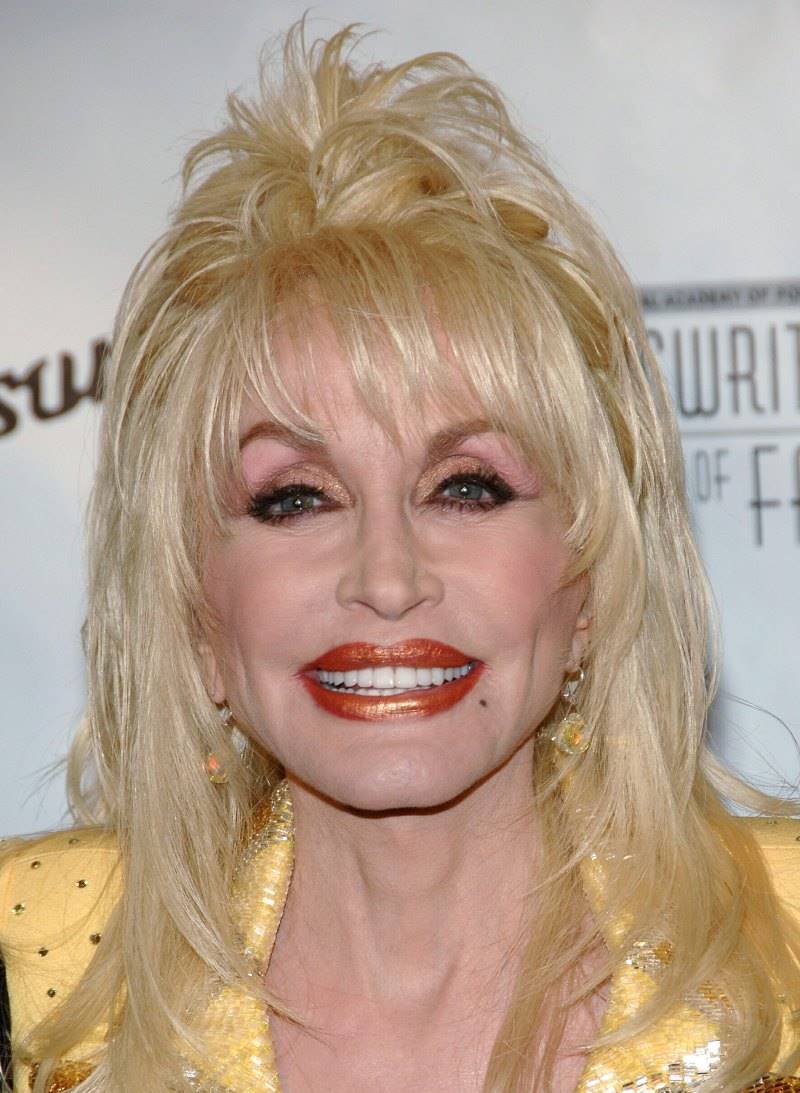 Paul Hawthorne/Starpix/Shutterstock
2007
The "Coat of Many Colors" songstress was glowing as she stepped out at the 38th Annual Songwriters Hall of Fame Awards Ceremony in 2007.
14 of 23
Ken McKay/Shutterstock
2011
Dolly looked gorgeous in a minidress and blazer as she appeared on London's TV program  in 2011.
15 of 23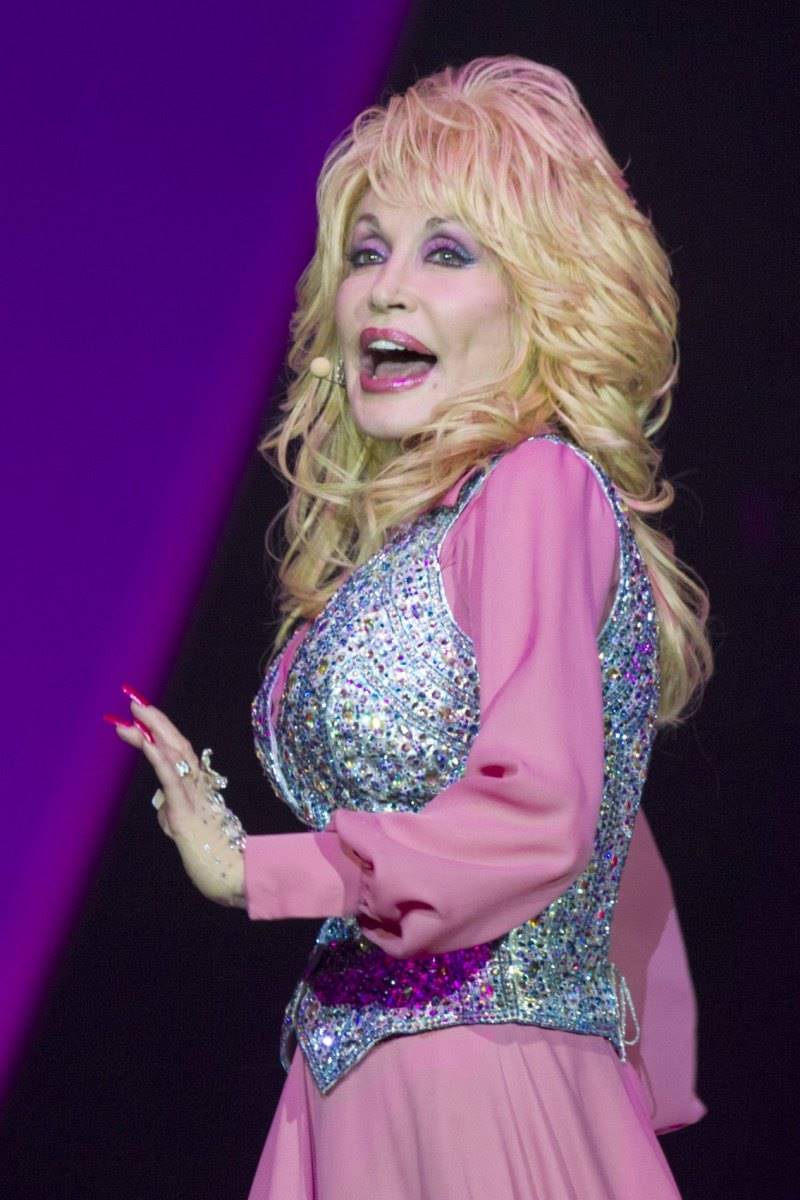 David Rowland/Shutterstock
2014
Dolly appeared to be in happy spirits as she put on a show for a sea of attendees at a concert in New Zealand.
16 of 23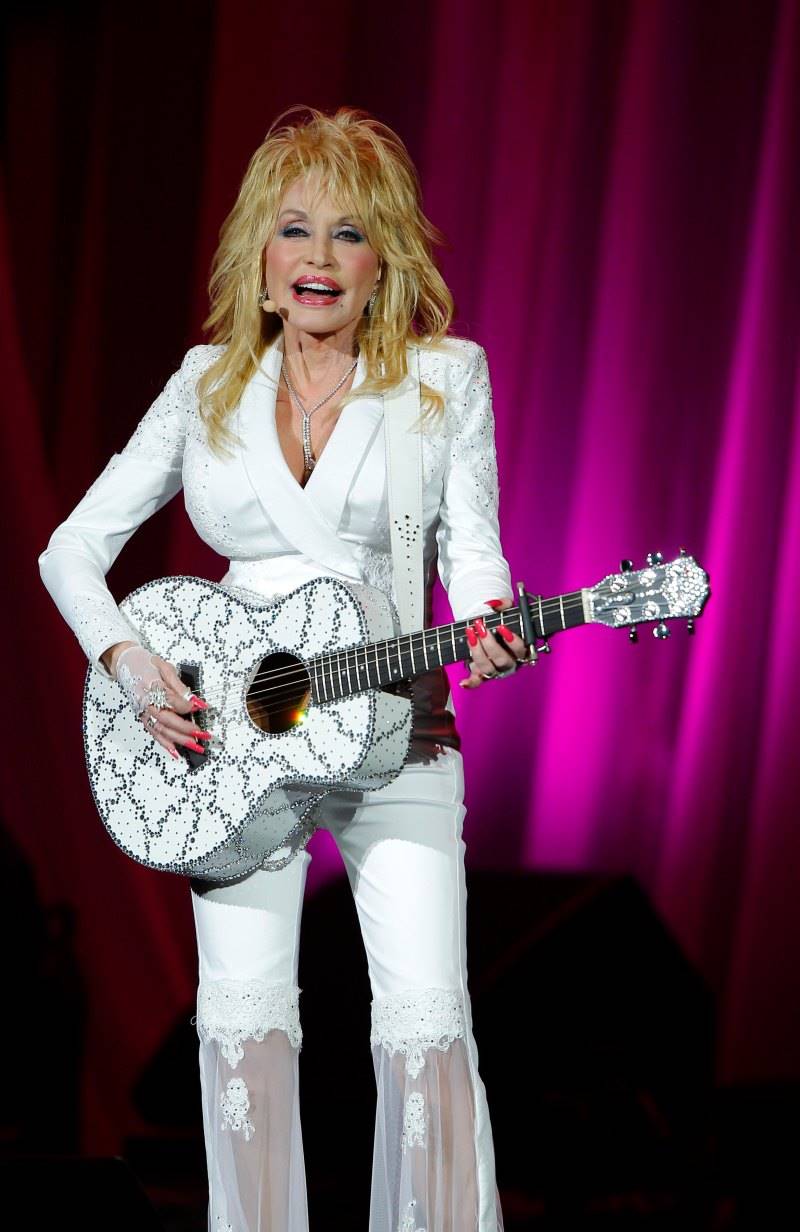 Wade Payne/Invision/AP/Shutterstock
2015
Dolly sported an embellished white jumpsuit as she performed onstage at the Ryman Auditorium in Nashville.
17 of 23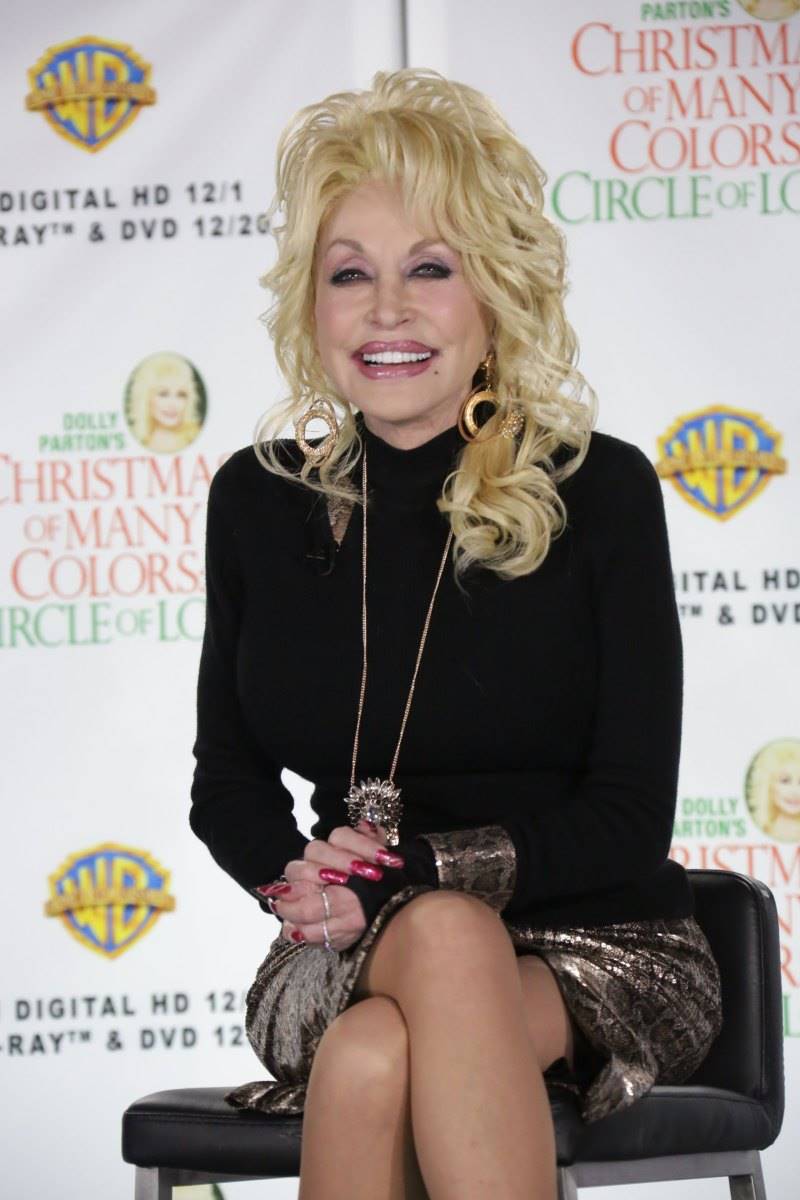 Jim Smeal/Shutterstock
2016
The "Here You Come Again" singer was smiling from ear to ear as she attended the film press conference for . Just months later, Dolly was honored with the Willie Nelson Lifetime Achievement Award during the 50th Annual CMA Awards.
18 of 23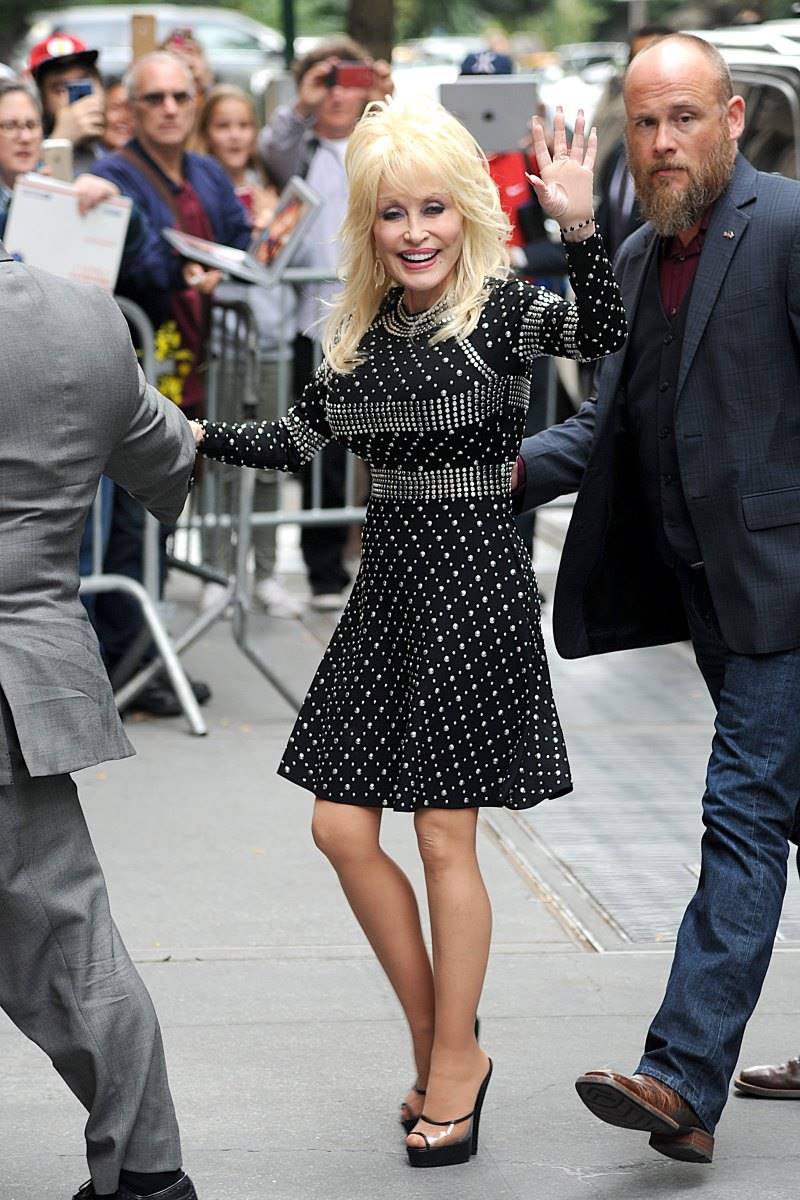 Kristin Callahan/Ace/Shutterstock
2017
Dolly sported a little black dress and pumps as she guest-starred on  in 2017.
19 of 23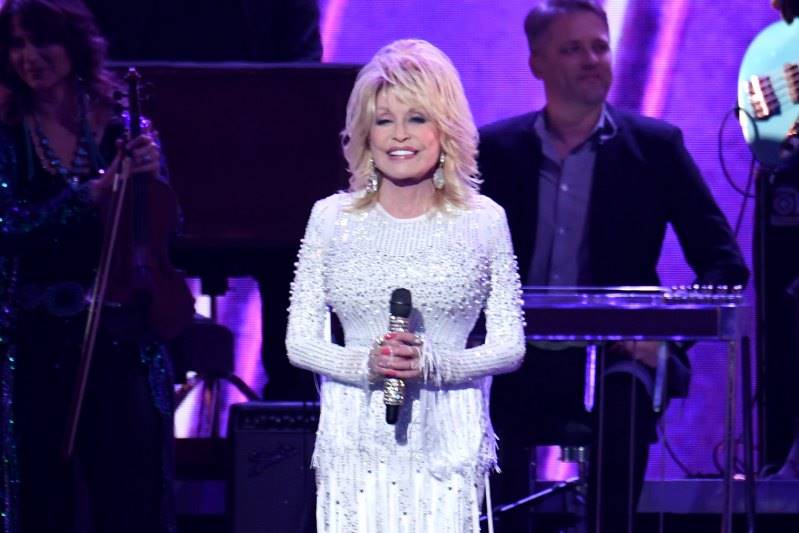 Stephen Lovekin/Shutterstock
2019
Dolly proved she's one of Hollywood's biggest stars as she  in November 2019. Besides  alongside cohosts  and , the Grammy winner performed a medley of religious songs included "God Only Knows" with  for KING & COUNTRY, "There Was Jesus" with Zach Williams and more!
20 of 23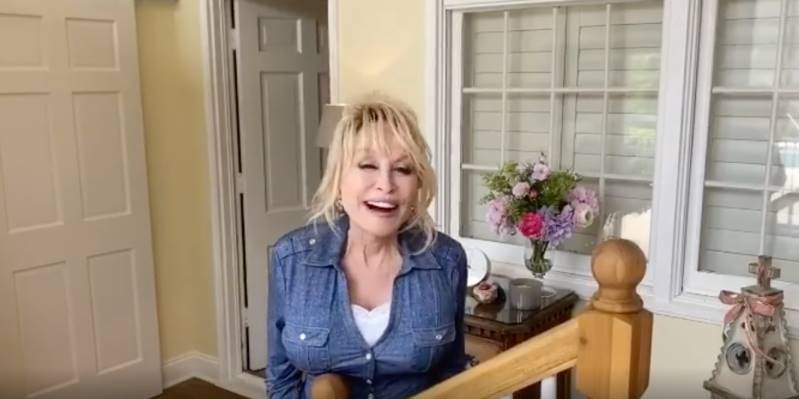 Instagram/DollyParton
2020
Dolly was all smiles in a jean button-up and white tank top while hanging out at  in March 2020. She looks amazing!
21 of 23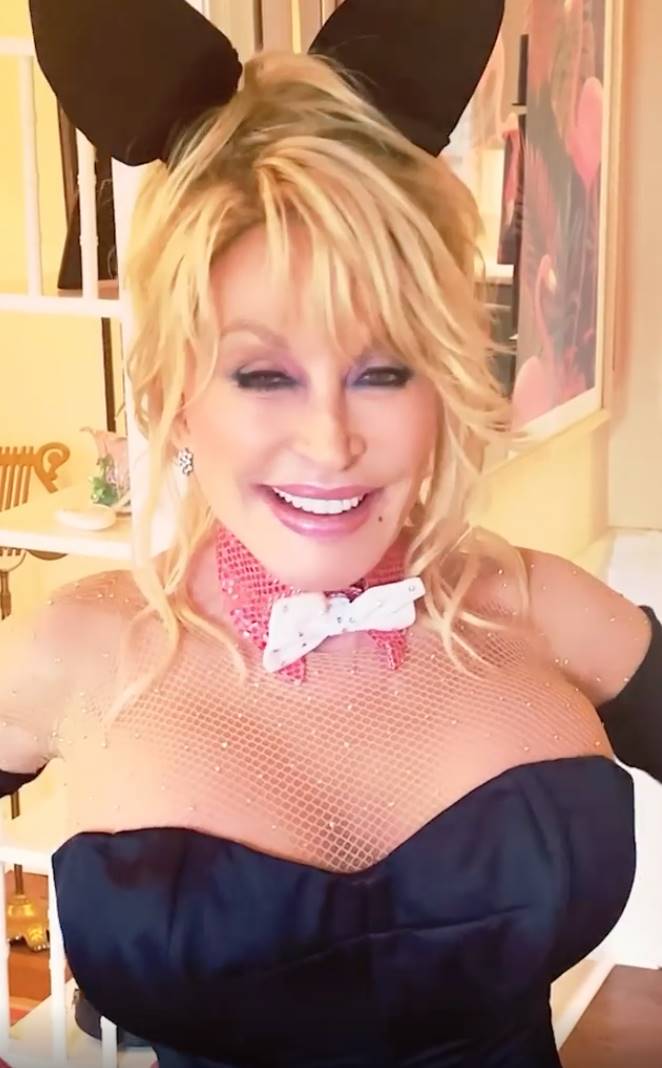 Courtesy of Dolly Parton/Instagram
2021
Dolly showed off her gorgeous curves in a  while celebrating husband Carl's birthday in July 2021.
22 of 23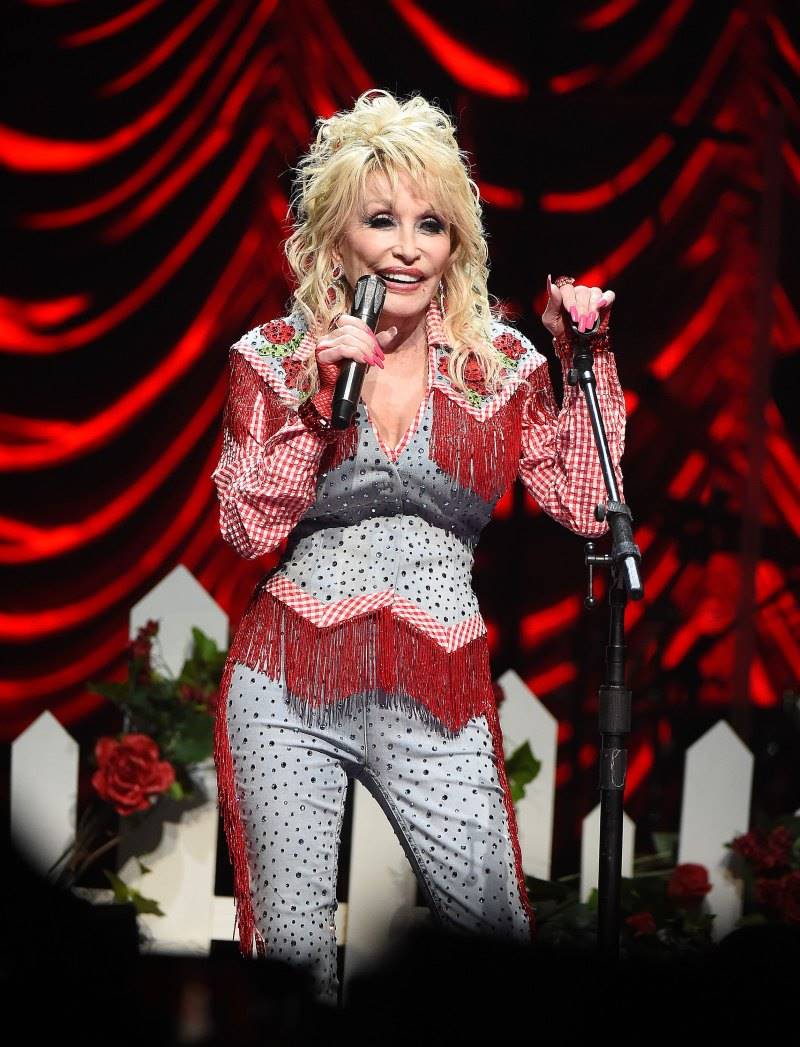 Frank Micelotta/PictureGroup for BCL/Shutterstock
2022
In March 2022, Dolly entertained fans with an amazing performance at the Blockchain Creative Labs' Dollyverse Event in, Austin, Texas. She wore a rhinestoned jumpsuit with red shoulder pads for the event. The country superstar also sat down with author  James Patterson to chat about their book,  which they collaborated on and released that month.