Blake Shelton Gives Carson Daly's Son a Tour of 'The Voice' Set During Sweet Interview!
On an upcoming installment of NBC Nightly News: Kids Edition, Jackson Daly sits down with his dad's friend and co-worker
 kept it cool through one of his best interviews yet.
The  correspondent, who is the 14-year-old son of 's , interviewed  on the set of  amid the judge's final season.
In a clip shared with PEOPLE exclusively, Jackson gets a tour around the music competition show's set from the country singer, 46.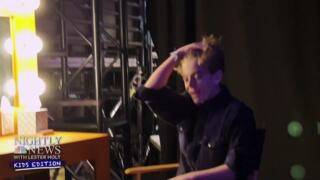 "So this is where  actually sits," Shelton says, lifting a curtain to bring more lighting into the backstage area. "While people are performing, he can watch the performance on the screen right here."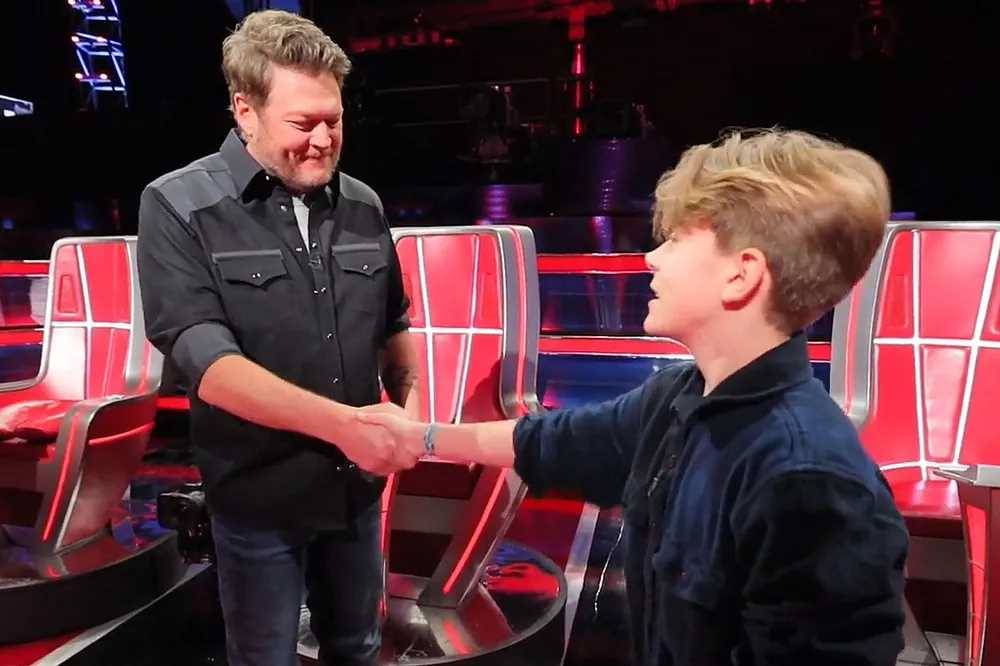 Shelton gestures to papers in front of the screen, noting, "He keeps his notes so he knows a little bit of information about each contestant, and he can go out there and act like he knows what he's talking about, you know? Like you do with this show."
"Oh, OK, yeah," Jackson says with a hint of a laugh. "He always tells me, 'Fake it til you make it.' "
"You're nailing it," Shelton says.
"Yeah, that's what you've done," Jackson replies, which makes Shelton laugh.
The two then walk out to the main stage, where they bid each other farewell.
"Blake, thank you for talking to me," Jackson says.
"Well, Buddy," he says, extending his hand for a handshake, "I'll still promise to still be a major part of your life."
anchored by Lester Holt, streams every Thursday at 4 p.m. ET on , NBC News Apps (TVs and Mobile), the NBC News YouTube channel, and Peacock.