'AGT': Simon Cowell praises 12-year-old ventriloquist for her brilliant magic act!
Ventriloquist Brynn Cummings, 12, wowed audiences and the judges, especially Simon Cowell, during the first round of semifinals on "America's Got Talent." She performed an act that combined ventriloquism and magic.
During Tuesday's performance, she had judge Heidi Klum choose, at random, a bird. Cummings then revealed that Klum chose the bird which she had the exact same puppet of. Cummings then instructed the audience to turn over their cards and reveal a large image of the exact same bird.
"That was amazing," said judge Howie Mandel after the performance. "You're adorable and you blend magic and ventriloquism. You deserve to be here. I hope America loves you."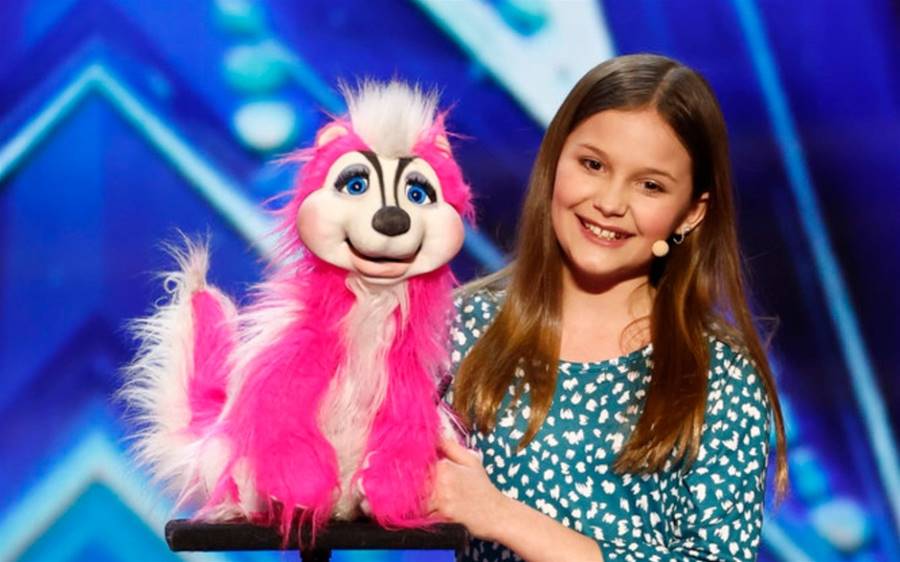 "That was amazing because it's so unique," said judge Sofia Vergara. "In a show that we have seen everything, we've seen so many ventriloquists and now to see you also doing mentalism, I can't even imagine the amount of concentration that you need to do."
"You've got to remember what you do, which is ventriloquism and you do it brilliantly. I mean, seriously, brilliantly," said judge Simon Cowell.
The live shows will air on Wednesdays from Aug. 23 to Sept. 20. The finale will air on Tuesday, Sept. 26, and the finale results show will broadcast on Wednesday, Sept. 27.
"America's Got Talent" season 18 continues every Tuesday night at 8 p.m. on NBC. If you don't have cable, you can stream Season 18 for free with a trial from Fubo and DIRECTV Stream, or watch episodes the following day on Peacock.