Brandon Davis' Wife And Kids Star In His "Jesus And Jesse James" Music Video: "This One's Just Special"
 released a new track called "" just a few days ago. And now, the rising country artist has debuted the music video for the track, which is bound to take listeners back to the days of the American Frontier.
In the track, written with Clay Mills and Peter Daniel Newman, Davis sings about being a little bit of an outlaw and a little bit of a saint as he tells the listener that "."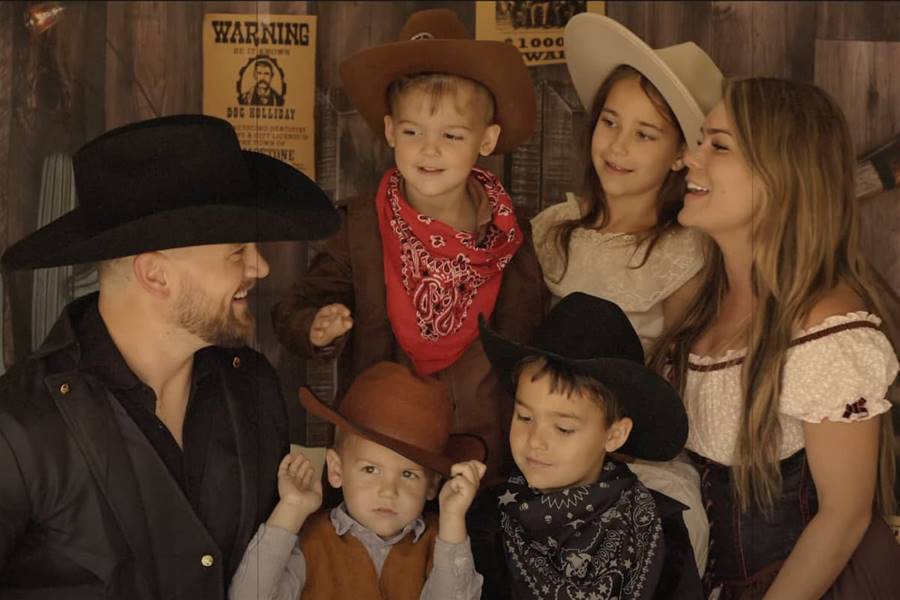 The tune, which pairs Davis' deep southern vocals over acoustic guitars and soul-stirring steel, has the singer/songwriter admitting that his actions and personality stem from how he was raised. He also points to items " to explain how his bloodline connects to both the good and the bad. 
Davis opened up about how "Jesus and Jesse James" came about in a co-writing session at Songtown USA Songwriter's clinic. 
"The story behind this song is actually pretty unique," Davis recently told  who exclusively premiered the track. "This clinic allowed me to work with a bunch of aspiring songwriters who were able to directly pitch me a chorus to a song that they'd then get to write with me as part of the course. 'Jesus and Jesse James' was the song that immediately stood out to me, and I was hooked on the idea."