Watch Blake Shelton & Wife Gwen Stefani Perform Two Duets At Private Event: "The True Definition Of A Power Couple"
Blake Shelton and his wife  Gwen Stefani were all smiles as they performed together during a recent benefit concert on Friday evening (Feb. 10) at a private Scottsdale Residence in Scottsdale, Arizona.
While performing for an intimate crowd at the event, dubbed Smoke And Strings: A Night Of Magic & Music, Shelton invited his wife to join him on stage for a two-song performance.
"Oh my God, wow! This is my wife, we met on our reality show. This is Gwen Stefani… Shelton, everybody," Shelton said, introducing Stefani to the stage.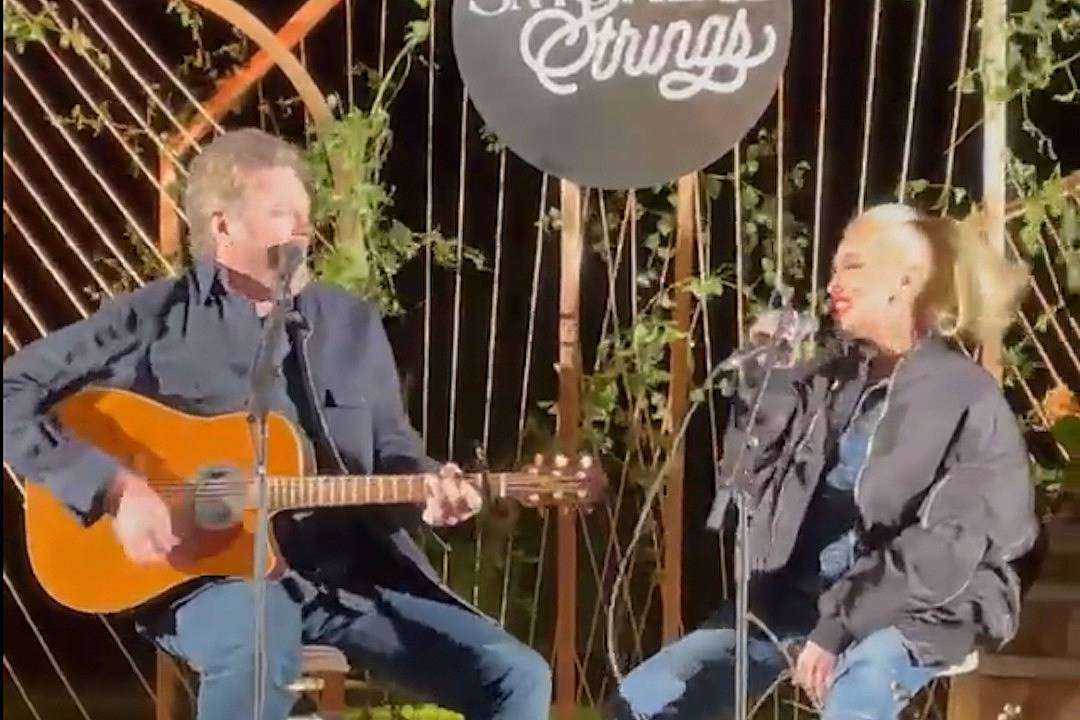 The beloved couple performed two of their chart-topping duets that began with a performance of "Happy Anywhere," which appears on Shelton's 2021 project, .
Shelton and Stefani performed the tune together for a crowd of 300 people at the intimate fundraiser.
"I'm running wide open / I was born with my feet in motion / But since I met you, I swear / I could be happy anywhere / Any map dot location / You're always my destination / You're the only thing that I'm chained to / I could be happy anywhere / I could be happy anywhere with you," the married couple sang on the tune's chorus.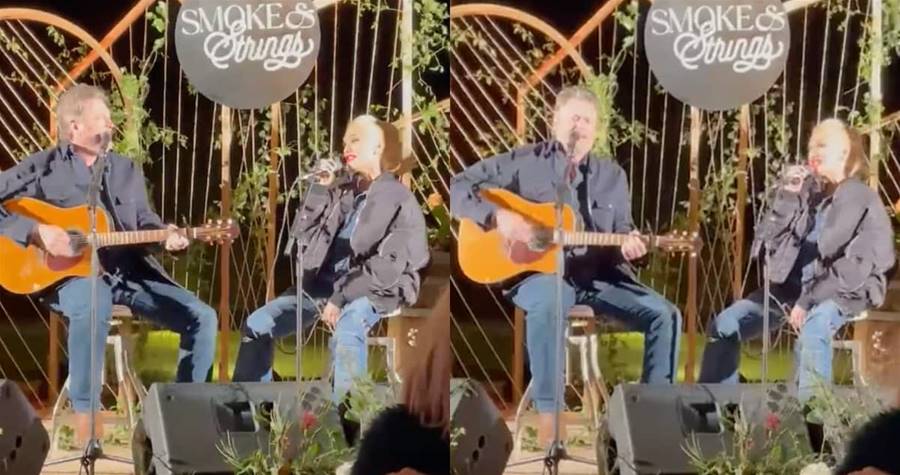 The Shelton's then delivered a beautiful performance of "Nobody But You," during which Stefani was all smiles as she gazed into Shelton eyes singing the heartfelt tune.
"Looking in your eyes now, if I had to die now / I don't wanna love nobody but you (You)," Shelton and Stefani sang on the chorus of the No. 1 hit.
Blake Shelton Also Performed With Kane Brown During The Event
Kane Brown also joined Shelton on stage for a  during the event. In addition to performing duets with Stefani and Brown, he performed several other songs, including "God's Country," "Home," "Nobody But Me," "Honey Bee" and more.