Mary Lou Retton's 4 Children: All About Shayla, McKenna, Skyla and Emma
      Mary Lou Retton, the former gymnast and mother of four children, has been a supportive mom throughout her daughters' gymnastics journey.  While all four of her daughters were involved in gymnastics at a young age, only three of them pursued the sport at a higher level.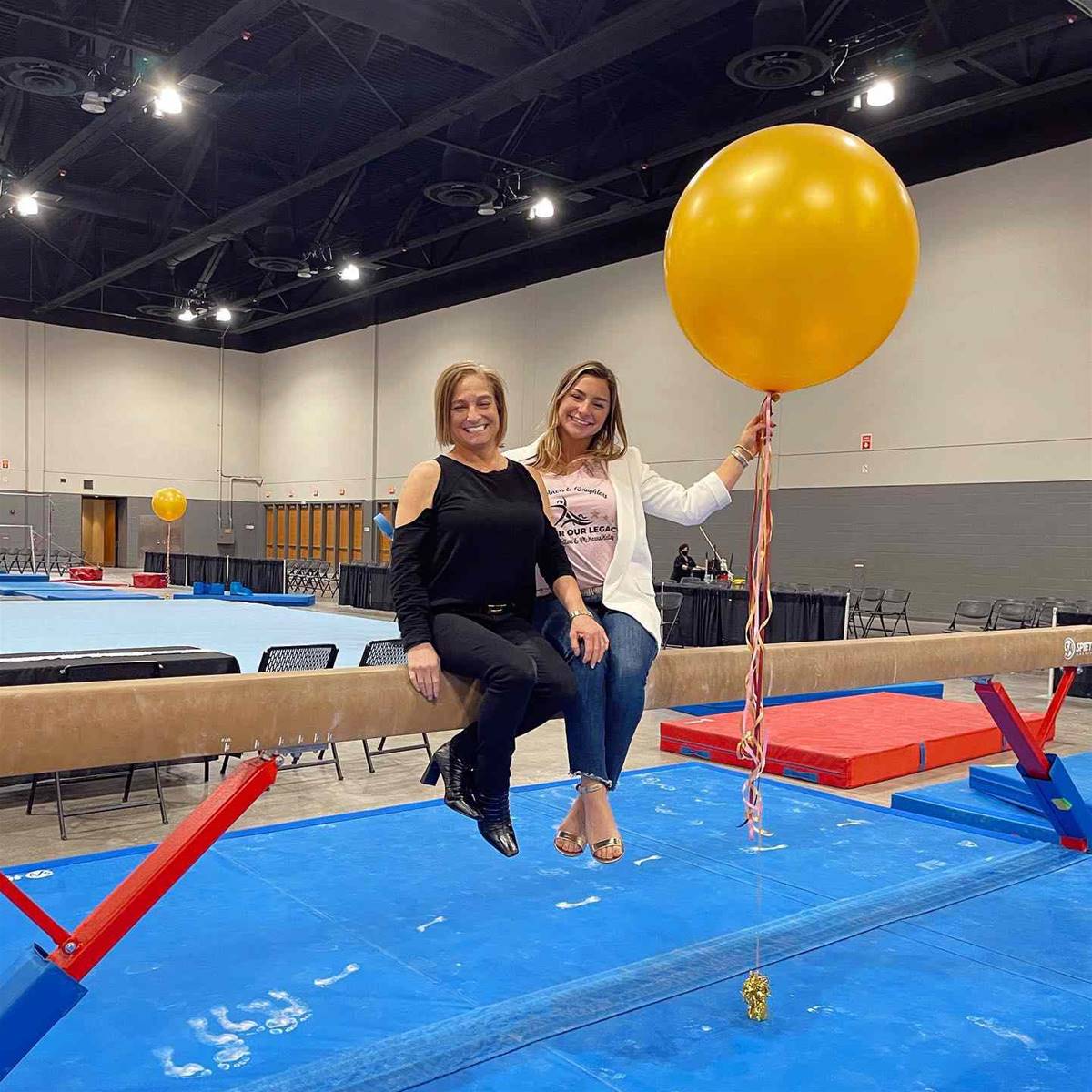 Mary Lou expressed her pride in her daughters' individual paths, with one of them becoming a cheerleader instead. Over the years, Mary Lou's children have shown their support for her own endeavors after her retirement in 1986.  Mary Lou has made TV appearances on shows like "Glee" and "Dancing with the Stars."  Recently, Mary Lou's daughter, McKenna, shared on her Instagram Story that her mom is currently in the ICU fighting a rare form of pneumonia.  She included a link to a fundraising page dedicated to Mary Lou's recovery.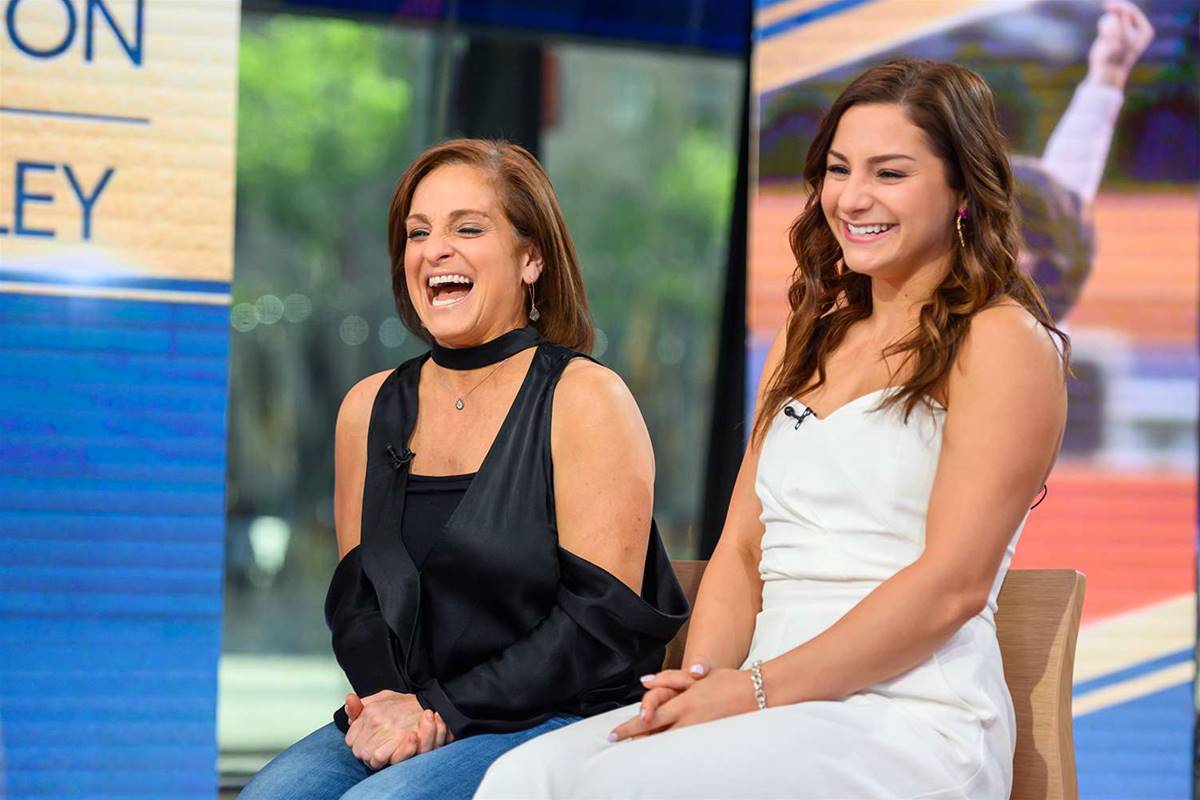 On October 23, McKenna posted an update on her mom's condition on Instagram, stating that Mary Lou is now at home and in recovery mode. Although there is still a long road ahead, the family is grateful for the love and support they have received. Let's take a closer look at Mary Lou's four kids: 1. Shayla Kelley: Mary Lou and Shannon Kelley's firstborn child, Shayla, was born in April 1995.  She is a graduate of Baylor University, where she met her husband Wyatt Schrepfer.  Shayla often posts photos with her younger siblings on social media and shows her appreciation for her mother's love and support.  Shayla and her sisters had the incredible opportunity to induct Mary Lou into the Houston Sports Hall of Fame in January 2020. 2. McKenna Kelley: McKenna, Mary Lou and Shannon's second child, was born in April 1997.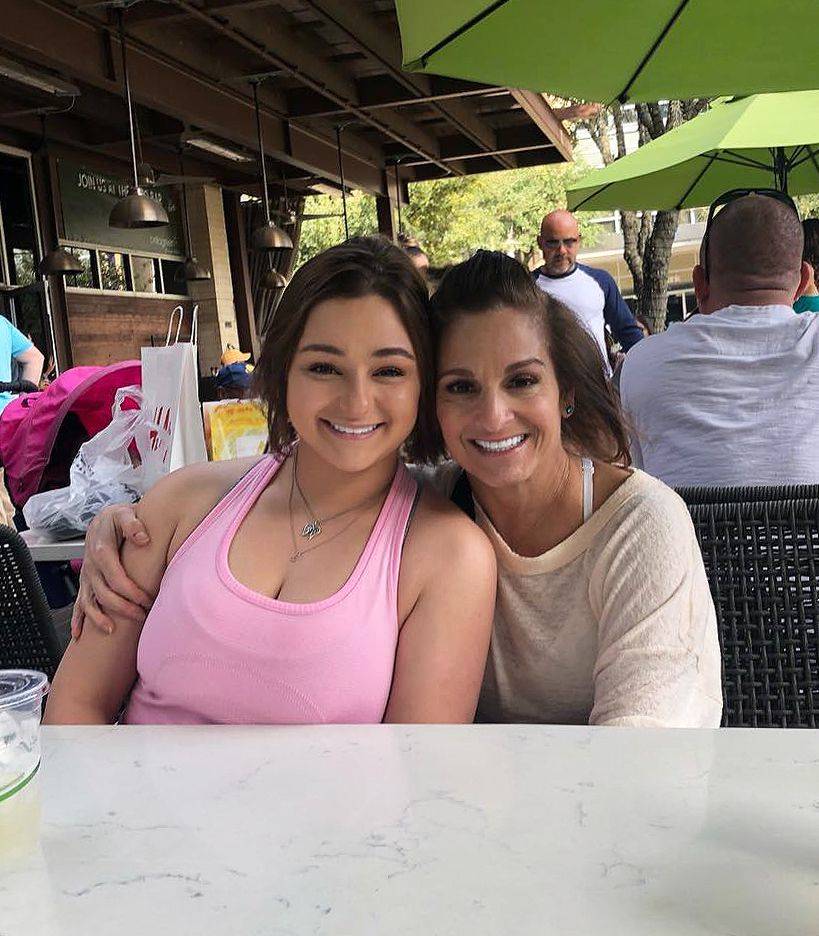 Like her mother, McKenna fell in love with gymnastics at a young age. She went on to compete for Louisiana State University and became a four-time All-American. McKenna is now a preschool teacher and coach. 3. Skyla Kelley: Skyla, Mary Lou and Shannon's third child, was born in August 2000.  Unlike her older sister and mother, Skyla didn't pursue gymnastics but was a varsity cheerleader in high school.  She is currently studying at Texas Tech University and maintains a close relationship with her dad. 4. Emma Kelley: Mary Lou and Shannon's fourth child, Emma, was born in June 2002.    Like her mother and older sister McKenna, Emma pursued gymnastics at a high level.  She is currently a student-athlete at the University of Arkansas and dedicates her gymnastics season to spreading awareness and helping others. 
     Mary Lou Retton continues to be a proud and supportive mom to her four daughters. She celebrates their individual paths and achievements, as they follow in her footsteps or explore their own passions.  Mary Lou's journey as a mother remains intertwined with her love for gymnastics, creating a strong family bond.