1. Her name was Betty, not Elizabeth.  
On January 17, 1922, in Oak Park, Illinois, the future television icon was born Betty Marion White, the only child of homemaker Christine Tess (née Cachikis) and lighting company executive Horace Logan White. In her autobiography If You Ask Me (And of Course You Won't), White explained her parents named her "Betty" specifically because they didn't like many of the nicknames derived from "Elizabeth."

2. Betty White was a Guinness World Record holder.
In the 2014 edition of the record-keeping tome, White was awarded the title of Longest TV Career for an Entertainer (Female) for her more than 70 years in show business. The year before, Guinness gave out Longest TV Career for an Entertainer (Male) to long-time British TV host Bruce Forsyth. As both began their careers in 1939, they'd be neck-and-neck for the title, were they not separated by gender.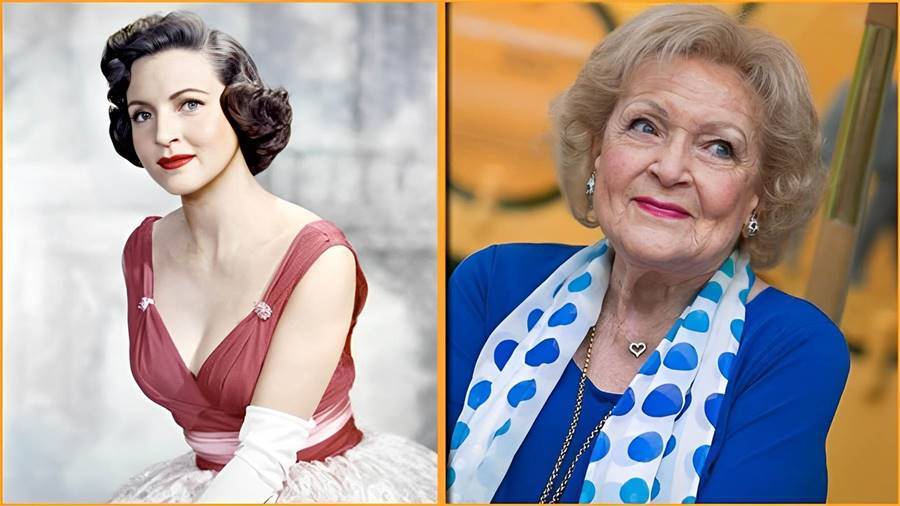 3. Her first television appearance is lost to history.
Even White couldn't remember the name of the show she made her screen debut on in 1939. But in an interview with Guinness World Records, she recounted the life-changing event, saying, "I danced on an experimental TV show, the first on the west coast, in downtown Los Angeles. I wore my high school graduation dress and our Beverly Hills High student body president, Harry Bennett, and I danced the 'Merry Widow Waltz.'"
4. White's initial rise to stardom was derailed by World War II.
Before she took off on television, White was working in theater, on radio, and as a model. But with WWII, she shelved her ambitions and joined the American Women's Voluntary Services. Her days were devoted to delivering supplies via PX truck throughout the Hollywood Hills, but her nights were spent at rousing dances thrown to give grand send-offs to soldiers set to ship out. Of that era, she told Cleveland Magazine, "It was a strange time and out of balance with everything."
5. Her first sitcom hit was in the early 1950s.
Co-hosting the Al Jarvis show Hollywood on Television led to White producing her own vehicle, Life With Elizabeth. As a rare female producer, she developed the show alongside emerging writer-producer George Tibbles, who would go on to work on such beloved shows as Dennis The Menace, Leave It To Beaver, and The Munsters. Though the show is not remembered much today, in 1951 it did earn White her first of 21 Emmy nominations. Of these, she has won five times.
6. White loved a parade.
From 1962 to 1971, White hosted NBC's Macy's Thanksgiving Day Parade alongside Bonanza's Lorne Greene. But that's not all. For 20 years (1956-1976), she was also a color commentator for NBC's annual Tournament of Roses Parade. However, as her fame grew on CBS's The Mary Tyler Moore Show, NBC decided they should pull White (and all the rival promotion that came with her) from their parade. It was a decision that was heartbreaking for White, who told People, "On New Year's Day I just sat home feeling wretched, watching someone else do my parade."