FALSE!!US singer Dolly Parton Hasn't Died – Still Active on Social Media!
Parton still active on social media after claim posted
The first red flag that the claim was false was that there were no credible news reports of Parton's death. Her death would make news headlines and be widely reported the world over.
The  linked to on Facebook claims Parton died on 6 December 2022. But the 76-year-old singer  on  on 6 and 7 December, and the  also  on her Instagram account. 
There is no announcement of Parton's death on her official . We also checked the  for any evidence that the singer had passed away, but came up empty.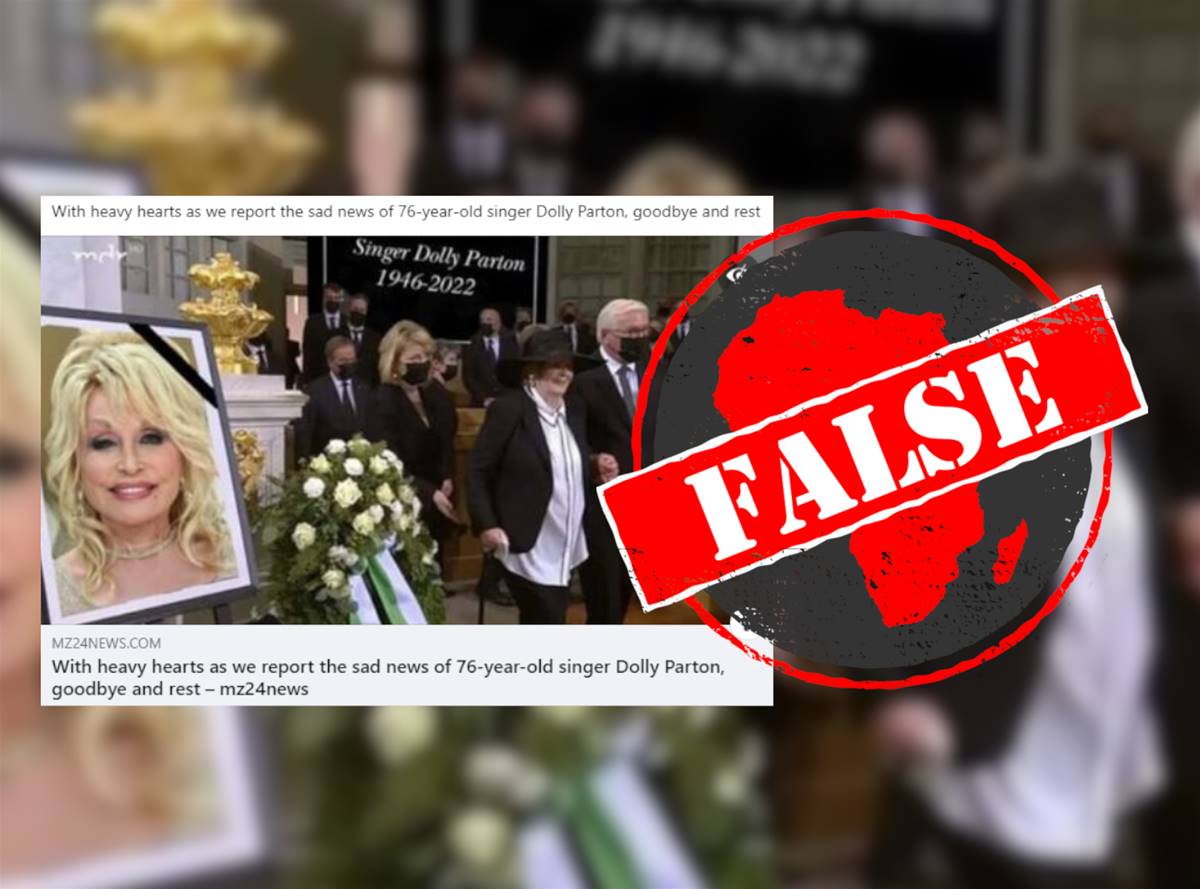 We took a closer look at the  where the misleading  about Parton's death was published. It is a blog which publishes what is labelled Korean "news" – in the Korean language – and fake claims about celebrity deaths. 
On the landing page alone there were "reports" of the "tearful" and "sudden" deaths of British TV host  and US actors  and . These are all false. We suspect the Korean stories are also fabricated.
These false claims are likely attempts to gain traffic to the website. But the articles posted on social media and the website itself should be ignored.