Spread Hope! 'AGT' Star Nightbirde's Brother REVEALS The Importance Of Carrying On His Sister's Art And Legacy!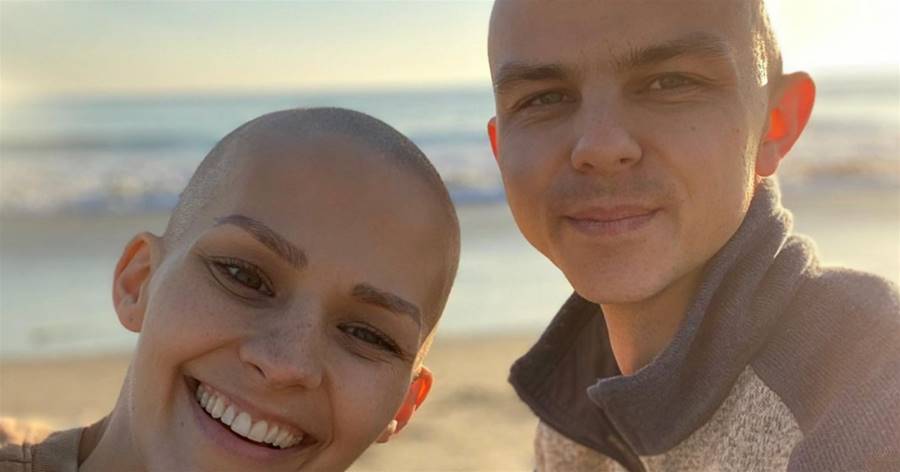 sensation Jane Marczewski, now known to the world as Nightbirde, won over millions of hearts with her original song "It's Okay" while fighting stage 4 breast cancer. Although she tragically lost her battle in February at age 31, her family has dedicated their lives to continue spreading her legacy and artistry in the form of her song and poetry.
Most importantly, they continue to share Jane's courageous spirit to help lift up others.
"We just don't know what tomorrow's going to bring. I didn't know a year ago that I'd be running a nonprofit in honor of my sister," the late artist's brother, , shares in a new interview with SurvivorNet.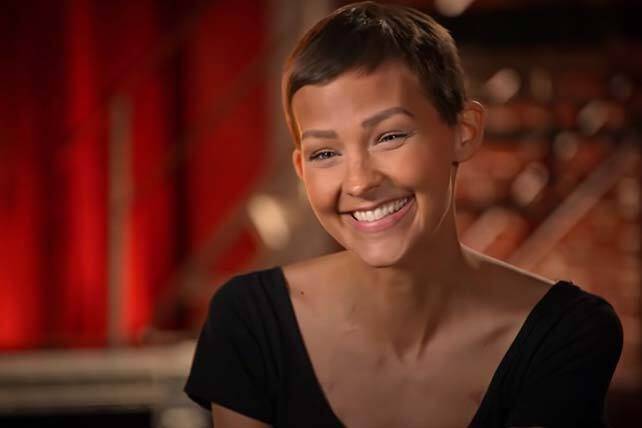 "I'm always honored to be able to talk to people who were inspired by Jane's story and got hope and inspiration from it," the Columbus, Ohio native says. "I think that's probably the most meaningful thing that I get to do these days, you know, is to be able to have conversations with people whether they've had breast cancer or have been impacted by cancer in some way."
Mitch and his sister Katelynn were on hand to help pay tribute to their very own Nightbirde as she was just honored during Light Up MBC's event on Metastatic Breast Cancer Awareness Day.
On October 13, 175 landmarks across the 50 United States, along with cities in Canada and Ireland, lit up world-renown places like One World Trade Center, Niagara Falls, and the Rock & Roll Hall of Fame, with colors of pink, teal, and green. The three colors—created and trademarked by METavivor—symbolize hope, immortality, healing, and spirituality for people living with advanced stage breast cancer.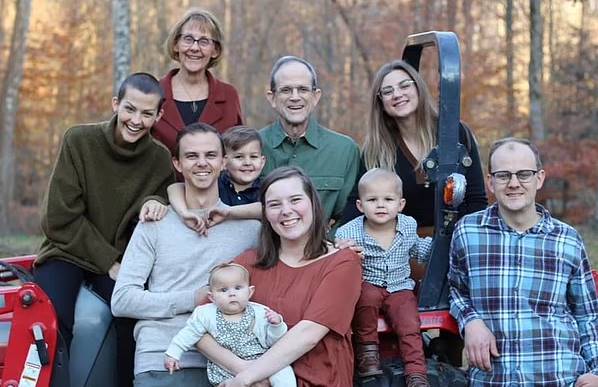 Even nearly a year after her death, Nightbirde's story continues to inspire, and the family has committed to keeping her special light alive, which is the greatest honor that we can do to our fallen angels.
"It hasn't even been a year, you know, since she passed away. And everything's just still such a blur. But, you know, from a family, like from a family side of things, you know, I think we're all handling it as well as we can," Mitch shares.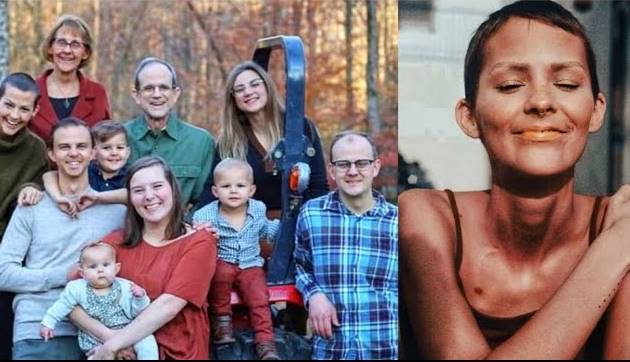 "And it's nice for us to have a new mission too that carries us forward past her death," he says. "I think that that's really helpful for us, knowing that all the work that we're doing now and us moving forward, like our lives have been fundamentally changed and, but they've been changed in a way that's gonna help, you know, gonna help other people.
Along with continuing to publish Jane's music, they also plan to release a book of her unpublished poetry next year.
"Jane's poems were born out of darkness, but they bring so much hope and so much light in that art and I'm really excited to share that with the world too because Jane was just so profound in that way and the circumstance she walks through created that, that beauty, you know, that's going to go on forever."
"Jane's story is really a universal one," Mitch says, adding that "it is a message of hope and inspiration," a reminder to not let the overwhelming nature of your fear and anxiety about the future to define how they react today.
Losing a Best Friend
Not only did Mitch lose his sister, but the two were best friends. Jane often expressed on Instagram how supportive her big brother was during her time of need; he even shaved his head as she lost her hair during chemotherapy treatment.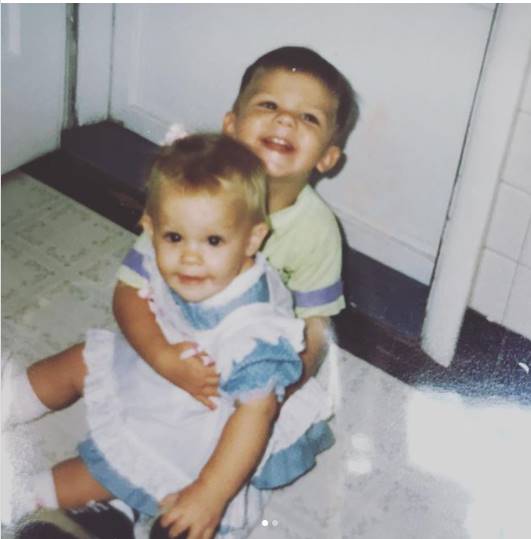 "Jane was just really in tune with her body. She was in tune with the way that she was emotionally," Mitch described of his sister, who was very much an old soul. "Jane had this ability to have a hope for the future, but it wasn't candy-coated. So if you read her blogs and stuff like that, she was very open and honest about her reality. She was really open, honest about how she was feeling and what she was going through and all of the difficulties that she was facing.
With over 48 million views on YouTube, her inspiring work caught the eyes and ears of legends such as Stevie Nicks herself, also one of Nightbirde's musical idols.
When asked how his sister handled anxiety and depression while living with cancer, Mitch takes the opportunity to share Jane's perspective on taking life one day at a time, which he finds can be useful to so many, whether you are facing cancer or other physical/emotional hardships.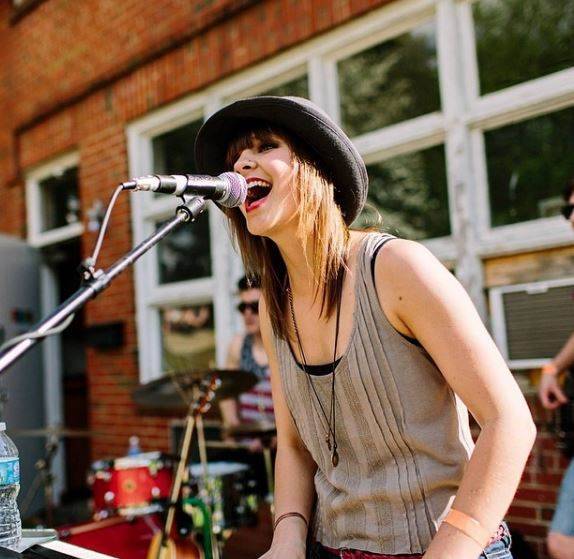 "Taking things on a day-to-day basis really frees you up to live, you know, a more free life because there's so much of tomorrow's worries that steal today's joy," he expresses.
Overall, "cancer didn't crush her faith," Mitch says, "and it didn't crush her as a person. And it didn't crush her hope, you know, for a future. Instead, she had a hope that was beyond this world for her."
But at the same time, Jane didn't just pretend like all the bad things that were happening to her weren't happening.
"And that ability to almost have permission to say 'what I'm going through sucks, but I'm not gonna let what I'm going through be the thing that defines my day or my future.' And I, I think that's something that Jane's story hopefully, you know, can inspire."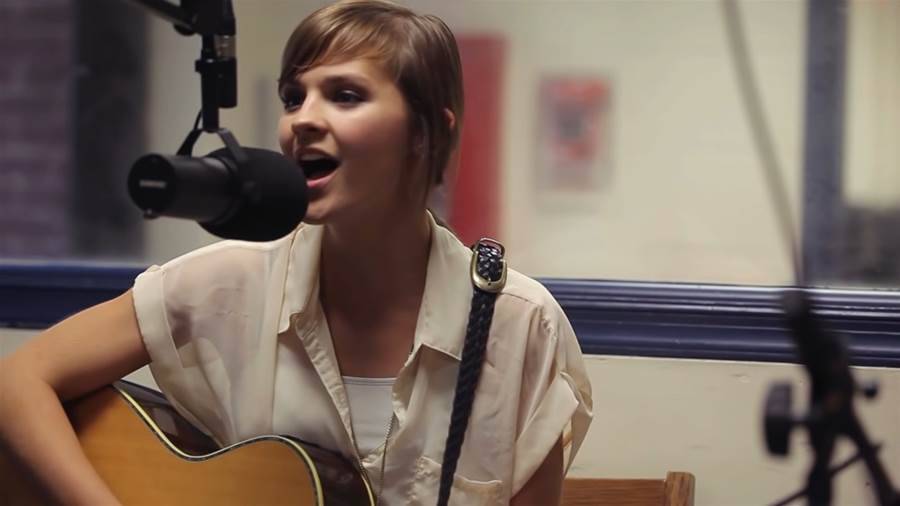 Mitch says that they will be repackaging and producing many of Jane's songs to keep sharing with the world, which is what Jane wanted most. To share her gift of song.
"So we're gonna continue to release that music and we even have voice memos and stuff like that of Jade singing songs that we would love to be able to get out into the world [very] soon," he shares.
"Her songs continue to inspire hope … I'm just running into people in airports and stuff like that who talk about her song, 'It's Okay.' And in that song, that's the one that they tell themselves. 'It's okay, it's okay. Like, it's okay that I'm walking through this, you can go to be okay.'"