Steel Panther Rocks The House With 'Death to All But Metal' on 'AGT': Watch!
Steel Panther isn't the type of group to simply perform on a stage. When they appeared live on America's Got Talent on Tuesday night (Aug. 29), they rocked it.
Led by Michael Starr, the throwback heavy metal band from Hollywood, CA isn't everyone's favorite flavor, but here they are, crashing the live qualifiers alongside dance troupes, magicians, comedians, acrobats, singers and more.
For their latest performance, the four-piece blasted "Death to All But Metal" from 2009's Feel the Steel — and admittedly tweaked some of its provocative lyrics.
Formed in 2000, the band has landed six titles on the Billboard 200 chart, and they're using their run on AGT to drum-up excitement for their sixth and most recent full-length album On the Prowl, which hit No. 1 on Billboard's Comedy Albums chart in March of this year.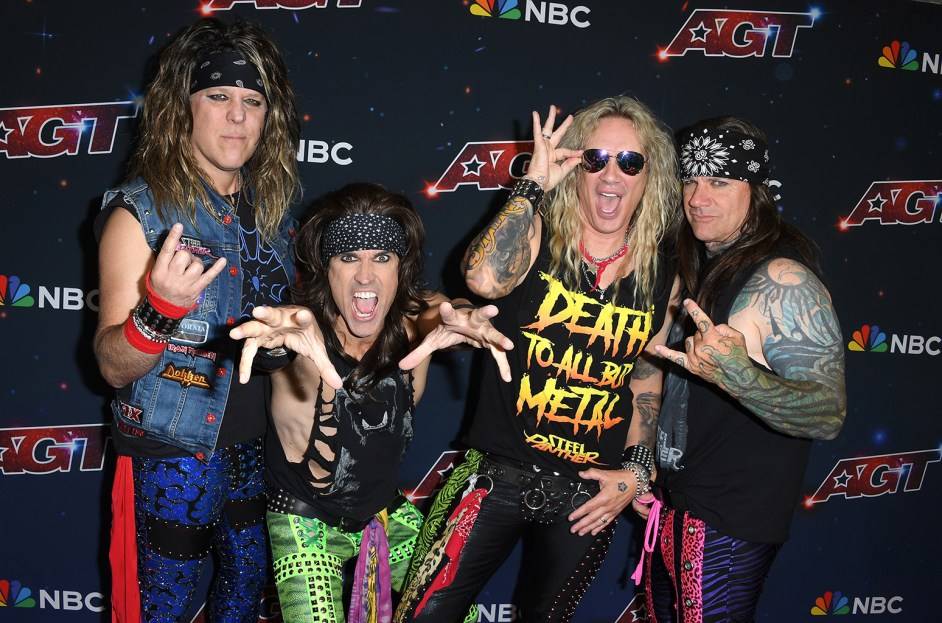 The big hair, the heavy makeup, the loud everything, it was a hit with the AGT audience – and the judges.
"Look at this room — everyone on their feet, everyone screaming," Heidi Klum told the band afterwards. "I love how you rocked the stage," she added, "you sound amazing, especially the high note. Everyone was on it. Well done."
Sofia Vergara remarked, "I'm super excited for you guys. I think America is going to love you".
Simon Cowell pulled out his old familiar tune: "I didn't like it, I loved it." He then took a more serious tone, remarking, "you take yourselves seriously because you've done this for a long time and it shows, and you don't take yourselves seriously which is what I like (about you)." The Brit continued, "I know we're early on in the season, this has been my favorite live show act so far."
Steel Panther was the 10th performer on the night. Only two can progress. It's a tough equation to crack. Howie Mandel is a fan. "In my books, you guys are top 10."