On August 30, America's Got Talent Season 13 Winner, magician Shin Lim, returned to the AGT stage for Season 18's Live Results Show to perform an amazing card trick Act to wish the competing Contestants good luck. 
For his performance, Lim did a perfectly synchronized card routine to the song "Shape of My Heart" by Sting. The cards magically changed suits, symbols, and colors with the swipe of Lim's hand, matching to the lyrics. The transitions were so mind bogglingly quick, that if you blink, you might miss it. 
Towards the end of the song, he did something ultra special. He laid out the cards facing downward in fluid movements, and they somehow managed to create a picture of a giant red heart. Drawings then appeared on the back of the cards with the snap of his fingers, before he laid out a message that said "Good Luck Semi-Finalists!" on the back of the cards. How does he do it?
And of course, the Judges gave him a standing ovation.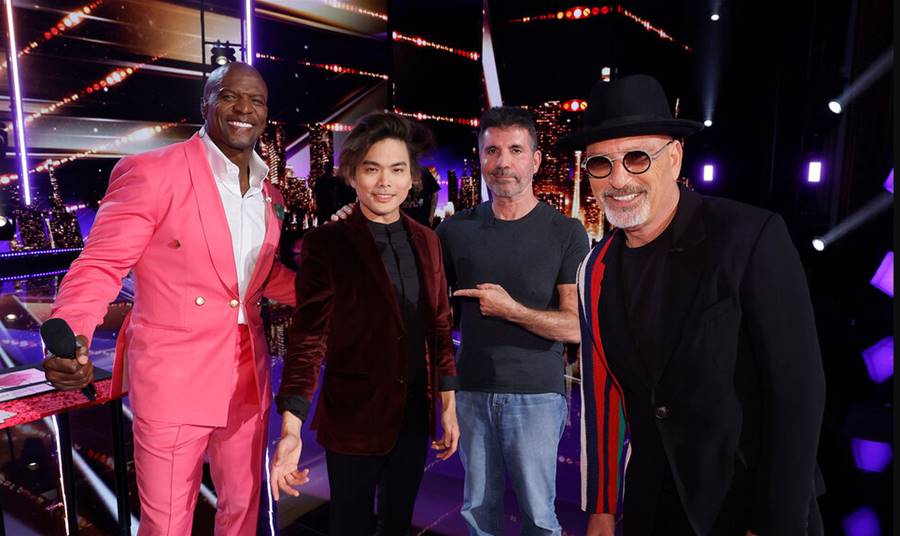 After winning America's Got Talent, Lim married his wife, dancer Casey Thomas, in August 2019. He went on to headline his show "Limitless" at The Mirage Theatre in Las Vegas. The shows are still going strong, and tickets can be bought here. 
"Lim has constructed a mind-boggling experience around card tricks and it's no easy task. But his precisely choreographed and thoughtfully soundtracked routines leave the audience amazed," The Las Vegas Sun wrote about the show in 2019. "His show is one of the most magical experiences on the Strip today."
"It's the same hotel Siegfried and Roy performed at, so I feel very blessed to be there. As a magician, to be a headliner in Vegas is kind of the dream job," Lim told NBC Insider of the experience of Limitless.