LUKE BRYAN'S WIFE SHARES HEARTBREAKING UPDATE:'THIS LOSS IS ESPECIALLY HARD'
Luke Bryan and his wife, Caroline, have said a somber goodbye to their family member, Carl.
Carl was one of their miniature ponies that fans could find gracing Brett's Barn's social media — a pony Caroline would often describe as tender and sweet in demeanor.
This striking blue-eyed pony was unique, having crooked back legs due to over-breeding.
Caroline turned to social media on April 20 to express the impact Carl had on their lives, and share sweet memories she would always cherish.
"Yesterday was an extremely sad day for all of us at Brett's Barn," she writes. "We had to lay our sweetest little man, Carl, to rest."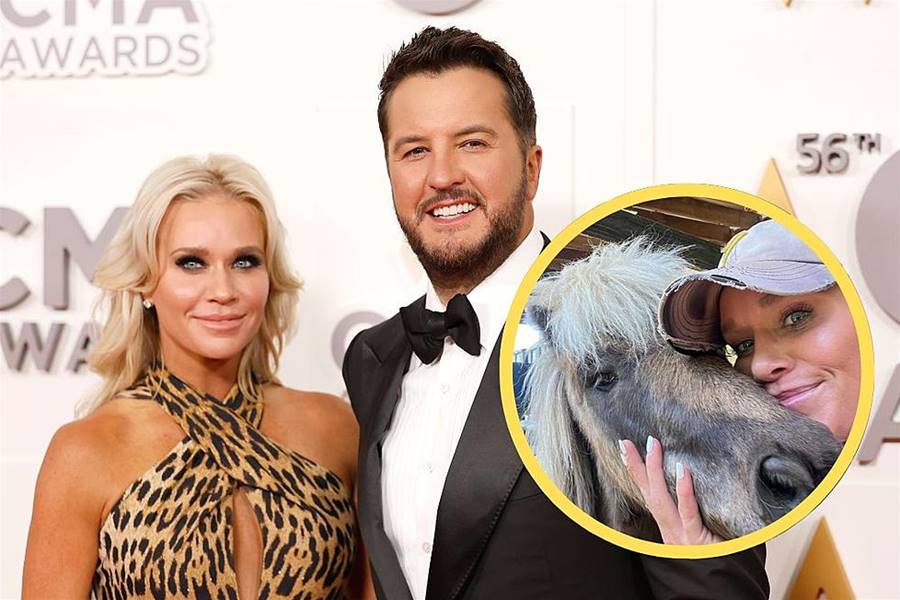 In the words that followed, she explained why Carl had to be put down.
"Carl was blind in his right eye for several years, but recently he was kicked in the left eye by another animal, leaving him completely blind and in a lot of pain," she expresses. "Carl was not doing well adapting to the blindness, so we decided it was best to lay our precious little old man to rest."
Caroline added lighter moments to the post, noting Carl was known as Fabio because of his luscious blonde hair, and everyone loved him.