Nightbirde's Brother Reacts to the Mzansi Youth Choir's "Amazing" Tribute!
Jane "Nightbirde" Marczewski's legacy was honored in a heartfelt tribute on the Season 18 premiere of America's Got Talent. The Mzansi Youth Choir, a South African choir, chose to perform Nightbirde's original song "Its OK" for their audition. The performance moved not only Judge Simon Cowell to tears but also Nightbirde's brother, Mitch Marczewski. He expressed how proud his sister would be of the choir's rendition on his Instagram story. Nightbirde had auditioned for America's Got Talent in 2021 with her emotional song "Its OK", which conveyed her resilience in the face of her cancer diagnosis.
Her performance earned her a Golden Buzzer from Cowell, but she had to withdraw from the competition due to her declining health. Sadly, Nightbirde passed away in February 2022 at the age of 31. The Mzansi Youth Choir chose to honor Nightbirde by performing her song with perfectly placed harmonies, passionate vocals, and choreography. When Cowell asked why they had selected "Its OK", choir member Zoe explained that they were inspired by Nightbirde's story and had decided to record the song. It had become a source of strength for the choir, and they wanted to carry on Nightbirde's legacy.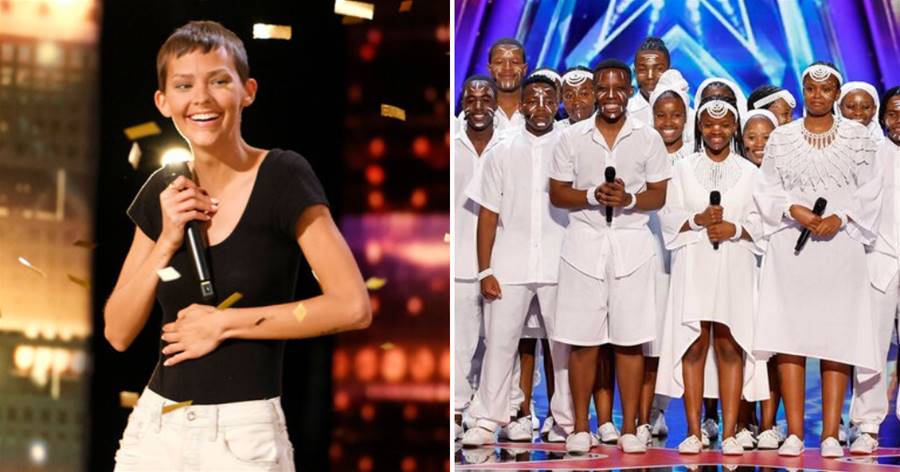 Cowell, visibly moved, expressed how much the performance meant to him. He acknowledged Nightbirde's passion for sharing her music and how her story had touched people around the world. The Mzansi Youth Choir was awarded a Golden Buzzer for their tribute, and the entire crowd gave them a standing ovation. Host Terry Crews joined the four Judges in pressing the button together, showing their unanimous appreciation for the choir's outstanding performance. Overall, the Mzansi Youth Choir's tribute to Nightbirde showcased the power of music to connect people and keep a legacy alive. The emotional rendition of "Its OK" touched the hearts of both the judges and Nightbirde's family, leaving a lasting impact on everyone who witnessed it.